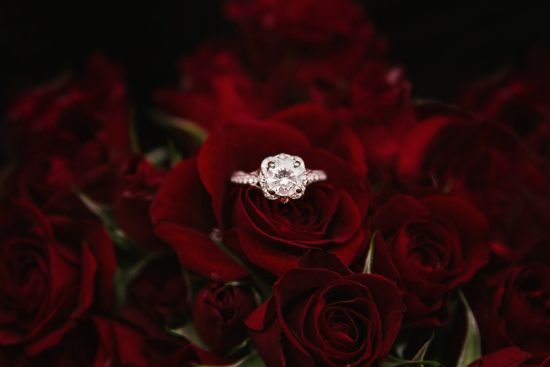 Costco's jewelry section is nothing to scoff at. In fact, the retailer is known to give its members a good deal on things like watches and other jewelry items. However, it still carries some more pricey items. Most recently, a shopper purchased a Costco $400,000 ring.
The Costco $400,000 Ring
You're probably thinking, who would spend $400,000 on a ring from Costco?
Well, the wholesale retailer actually has 500 different rings for sale on its website and in its stores, many of which cost more than $50,000. The $400,000 ring boosted sales for the retailer in the latest quarter. While reports didn't reveal anything about the ring purchased, there is only one on the company's website that sits in the $400,000 range.

As you can see above, the Round Brilliant 10.03 carat VS1 Clarity, I Color Diamond Platinum Solitaire Ring is priced above $400,000, and it is assumed to be the purchase that helped boost Costco's quarterly numbers. That's a HUGE sale for the company, especially considering the second most expensive ring is $280,000 cheaper.
Most people wouldn't consider Costco as an option for purchasing high-end jewelry. However, the company has been promoting its wedding business for a number of years. You can get everything from an engagement ring to flowers, to your cake, and invitations through Costco. To top it off, you can book your honeymoon through Costco Travel too.
How it Impacted Company Sales
During an earnings calls with investors on Thursday, CFO Richard Galanti mentioned the $400,000 ring sale. "Sales highlights for the quarter included some significant diamond repurchases one in the $400,000 range and big-ticket items like golf simulators that sold for $14,000 each which we sold during the fine pay period," Galanti explained.
Costco reported same-store sales were up 5.6 percent last quarter (excluding any impact from gasoline price increases or other currency changes). This beat the prediction from analysts who thought growth would be around 5.48 percent. Total revenue was up 7.4 percent ($34.74 billion total).
Despite this growth, Costco shares were falling this morning. Many investors are keeping their eye on the possible tariffs being imposed and concerned about the impact it may have on retailers, such as Costco.
"At the end of the day, prices will go up on things," Galanti stated. "We want to be the last to raise them. And when prices are going down, we want to be the first to lower them."
Although it may be difficult to continue those big-ticket sales, Costco plans to continue its stellar customer service and attempt to give its shoppers the best prices. But, if you're in the market for a diamond ring, don't forget to check out the wholesale retailer too!
Read More