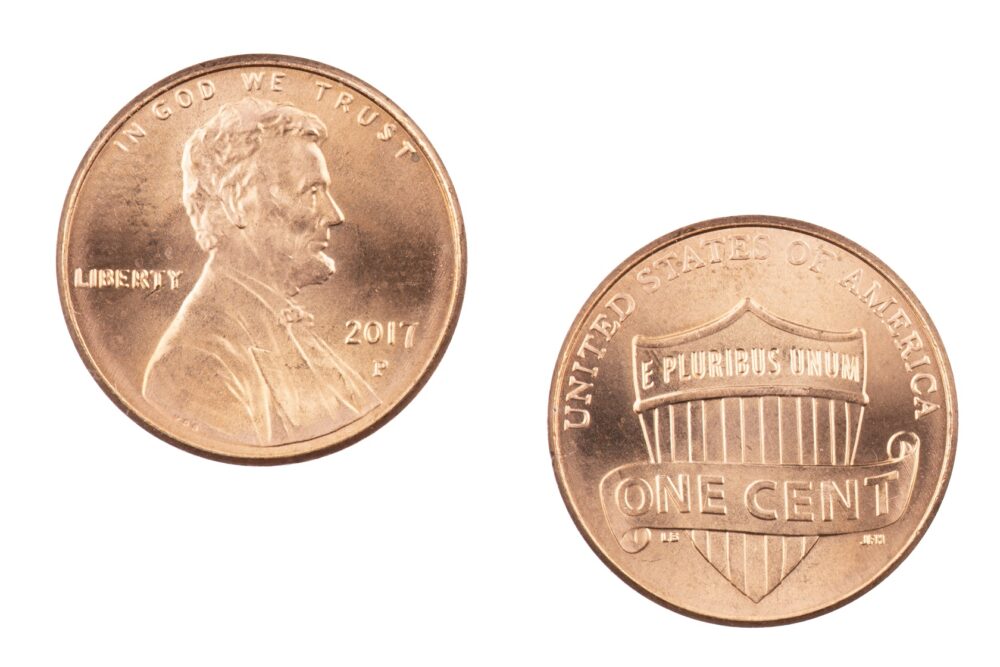 If you're asking how many pennies there are in $100 dollars, the answer is 10,000. There are 100 cents in a dollar, and each cent is made up of one penny. So, if you have 100 dollars, that means you have 10,000 pennies. Calculating the sums becomes a simple math exercise.
It works like this:
1 dollar = 100 pennies.
You just do the math, 1 dollar = 100 pennies, times 100, gives you 10,000, or:
100 dollars = 10,000 pennies.
There you have it. How many pennies are in $100 dollars? It's 10,000.
More Fun Penny Facts
Incidentally, if you want some more fun penny facts, did you know that:
Each U.S. penny weighs 2.5 grams.
Pennies have a diameter of .750 inches.
Pennies have a thickness of 1.52 millimeters.
Currently minted U.S. pennies are what is known as "clad". They are composed of an outer layer of copper with an inner core of zinc.
Each penny is comprised of 2.5% copper, with the remainder being zinc.
Pennies have smooth edges, without any reeds.
Source: US Mint.
For more fun Saving Advice Articles, read these:
Seventeen bills In Your Wallet Worth More Than Face Value
The Best Place to Hide Money – Conversations With A Burglar
Yes, You Can Start a 365 Day Penny Challenge Anytime
James Hendrickson is an internet entrepreneur, blogging junky, hunter and personal finance geek. When he's not lurking in coffee shops in Portland, Oregon, you'll find him in the Pacific Northwest's great outdoors. James has a masters degree in Sociology from the University of Maryland at College Park and a Bachelors degree on Sociology from Earlham College. He loves individual stocks, bonds and precious metals.