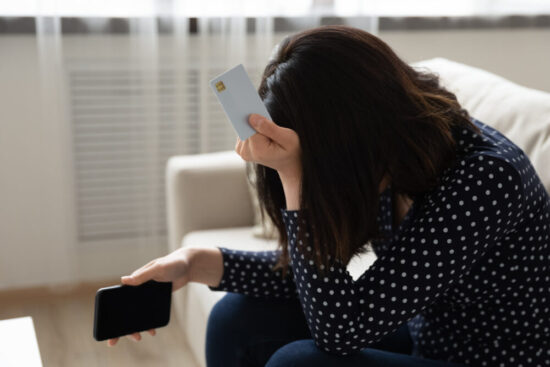 I recently decided to try Path Social to grow my social media following. They advertise that they offer "real organic Instagram followers." I wasn't sure if it would be worth it, but I decided to give it a month. I didn't end up lasting a full month before I canceled my service. Is Path Social a scam?
What is Path Social?
Path Social is an online business that assists you in growing your Instagram following. (They also have a service that assists you in growing your Facebook platform, but I did not check out that part of their service.) They claim that they help you grow your following organically, without bots or fake users. Furthermore, they say that they use AI targeted growth to assist you in growing a community of people who will authentically engage with your content.
How Does Path Social Work?
You can easily sign up for a Path Social account online. It only takes a few minutes. You enter your Instagram handle along with some basic information about what you're trying to achieve by working with them. Then you choose between one of two plans:
Instagram Core. They currently charge $49 per month for this service. They claim that you'll gain between 800 and 1500 followers per month, starting within two days, and that you'll get "engaged, organic followers" with "guaranteed results or it's free."
Instagram Elite. This is the same service with added benefits at a cost of $69 per month. In this case, they say you'll gain 2000 – 3500 followers per month. Moreover, they use their special "Advanced AI Targeting" to not only grow your audience but make sure that it's the right audience for your content.
What I Signed Up For at Path Social
So, I signed up for the Instagram Elite service. And I signed up for it for two different Instagram accounts that I'm building. One is the a business account related to creativity, art, and mental health. The other is my dog's account. I was curious to see if they would really be able to grow my following in these targeted niche areas as they claim to be able to do. Since my dog's account is very specific, and dog content is popular on Instagram, I assumed that this would do better than the other one but was open to see.
But How Does It Really Work? Is Path Social a Scam?
I immediately saw problems with signing up for Path Social. My biggest concern with any service like this is that I don't want to get fake followers. First of all, there's no point in paying for fake followers. Moreover, Instagram doesn't like scammy practices and it could actually be detrimental to my accounts. Well, immediately, I could see that every single follower was fake.
Identifying Fake Followers
How do I know that these aren't real accounts? Here are the signs:
Every single account that followed me on either of my profiles had fewer than twenty posts.
Often, all of those 12-20 posts were created within the span of just a few days, sometimes months earlier. For example, someone's account might have 12 selfies or 15 posts of a car, all created between October 1 and October 5 of 2021.
None of the accounts had a bio link. Not a single one. Real Instagram followers almost always tell you where else you can find them online.
I was working back and forth with Path Social about this for a few weeks, which I'll share with you in detail in a moment. But, to give them the benefit of the doubt, I also DM'd the people who started following my accounts. NOT A SINGLE ONE responded. Therefore, these don't appear to be real accounts.
How Does Path Social Really Work Then?
I reached out within the first week to express my concerns to Path Social. I explained why I was bothered and asked them to please better explain to me what exactly they do to promote my accounts. Their response via email was:
"We work with a network of influencers and social media pages, who provide shoutouts and joint giveaways where we grow a list of Instagram accounts together. We're also promoting your profile to relevant audiences to grow your follower count organically. While we do not have full control of the quality of the followers, this usually improves over time."
That sounds good. But I'm not honestly sure what it means. They say they're promoting the pages to their network of influencers. And yet everyone who follows doesn't have a real account. I'm not sure how they go about "promoting your profile to relevant audiences" based on this response.
Trying To Work with Path Social
Honestly, they present themselves well on their website and in their communication. I had already signed up for the service and wanted to give it the benefit of the doubt. So, I kept working with them, emailing them a few more times over the next few weeks.
Their response to my second email of concern was:
"We have checked your accounts and it shows that you just recently finished the warm up phase wherein, our system learns the types of followers you are targeting. On the other hand; we have launched a new campaign under your accounts to garner not just organic growth but high-quality followers as well that is based on your niche. We are confident that you'll see improvements in the quality and quantity in your followers in the next few days."
In the next few back and forth messages, I repeated my concerns that none of the followers were real, and explained my reasons for thinking that. They said:
"Rest assured that our Social Media Team is continuously strategizing in promoting your account as we have also widened the reach of your Instagram presence to attract users who have interest in what you do to garner organic and high quality followers as well."
And
"We are certainly innovating our services to meet your needs to garner not just organic growth but high-quality followers as well that are based on your niche."
Unfortunately, nothing changed.
I Canceled Path Social Because I Didn't Get What They Promised
They promised real, organic followers, which I did not get. They promised 2000+ followers per month. I used the service for slightly under one month. I received a few hundred new followers on each account, nowhere near 2000, and none that were real. They promised AI targeting … we can look at the followers who joined my dog's account and see that a majority of them have nothing to do with dogs. They did not do what they said they were going to do.
I am currently in the process of trying to get a refund from Path Social. They said that they offer refunds within 7 days. It does say that on the website, so somewhat my fault for not realizing that I only had one week. However, I was in communication with them within that week expressing my concerns, at which time no one ever mentioned the option for a refund, and they were assuring me that they were just in the early stages of figuring out my account.
I have expressed to them that I want my money back because they didn't do what they were supposed to do. I don't believe I even received what they supposedly offer at the lower price point, let alone at the Instagram Elite level that I signed up for. We are in discussions. I hope that it will work out and I'll receive a full refund.
So Is Path Social a Scam?
I'm not sure I'd say it's a scam per se. They do grow your following. And they don't take over your account or get your login from you so they aren't doing anything nefarious with the account itself. That said, in my experience, they don't deliver what they say they're going to deliver.
Have you had any experiences with Path Social or a similar Instagram growth service?
Read More:
Come back to what you love! Dollardig.com is the most reliable cash-back site on the web. Just sign up, click, shop, and get full cashback!
Kathryn Vercillo is a professional writer who loves to live a balanced life. She appreciates a good work-life balance. She enjoys balance in her relationships and has worked hard to learn how to balance her finances to allow for a balanced life overall. Although she's only blonde some of the time, she's always striving for total balance. She's excited to share what she's learned with you and to discover more together along the way.