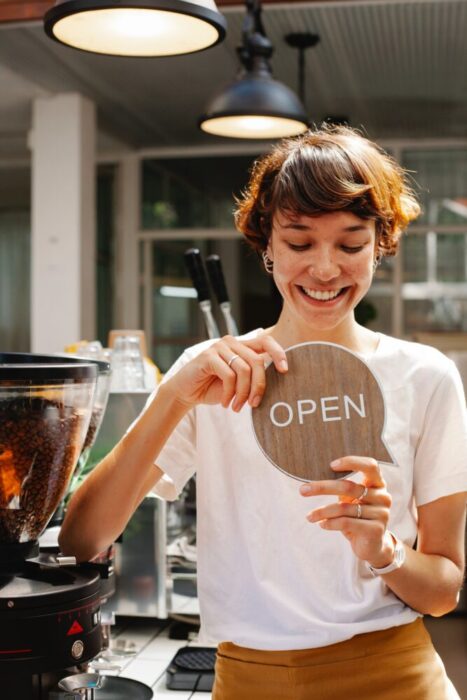 Monday, January 17, 2021, is Martin Luther King, Jr. Day. It's a federal holiday that always falls on the third Monday of the first month of the year, giving many people a day off from work. For some, that means trying to run some errands. Since not all businesses are required to close on federal holidays, you may be wondering, "Are banks open on MLK Day 2022?" If so, here's what you need to know.
Are Banks Open on MLK Day 2022?
No, banks aren't usually open on Martin Luther King, Jr. Day. Typically, banks close for federal holidays and, since MLK Day is a federal holiday, that means the majority will shut their doors.
However, that doesn't mean there isn't the occasional exception. For instance, if a bank branch is located inside a retail store or supermarket that's going to open on the holiday, that branch may be welcoming customers. That scenario isn't overly uncommon for some SunTrust Bank or PNC Bank locations, though it may not apply to them all.
Otherwise, it's usually safe to assume that a bank isn't open on MLK Day. Some banks that close for the holiday include:
Bank of America
Capital One
Chase Bank
Citibank
HSBC Bank
TD Bank
US Bank
Additionally, while some PNC Bank and SunTrust Bank branches may open, those located outside of grocery or retail stores typically won't. Additionally, some branches in stores may be shut down for the holiday as well.
If you need help from a teller or other bank employee, you'll want to plan to head to your preferred branch on another day in most cases. Banks will be open on Friday, January 14, and Tuesday, January 18, 2022, so you can plan to handle your business then if needed.
Are Credit Unions Open on MLK Day 2022?
No, credit unions aren't usually open on Martin Luther King, Jr. Day. Just like banks, credit unions commonly follow the federal holiday calendar when it comes to closures. Aside from some locations inside grocery or retail stores – and potentially a few other limited exceptions – it's usually best to assume your preferred branch isn't open.
2022 Bank and Credit Union Holiday Schedule
While banks and credit unions can technically set their own holiday schedules, most follow the federal one. As a result, you can use federal holidays to anticipate when most branches will close.
Here is an overview of a typical holiday schedule for banks and credit unions in 2022:
New Year's Day – Saturday, January 1, 2022
Martin Luther King, Jr. Day – Monday, January 17, 2022
President's Day – Monday, February 21, 2022
Memorial Day – Monday, May 30, 2022
Juneteenth (Observed) – Monday, June 20, 2022
Independence Day – Monday, July 4, 2022
Labor Day – Monday, September 5, 2022
Columbus Day – Monday, October 10, 2022
Veterans Day – Friday, November 11, 2022
Thanksgiving Day – Thursday, November 24, 2022
Christmas Day (Observed) – Monday, December 26, 2022
Since both Juneteenth and Christmas Day fall on Sundays in 2022, the holidays are observed on the following Monday. Since banks are traditionally closed on Sundays, celebrating the holiday on those Mondays is most likely.
Additionally, there are some other holidays where banks and credit unions happen to be closed, even though they aren't federal holidays. Since Easter, Mother's Day, and Father's Day all fall on Sundays, most branches aren't open. However, that isn't because of the holiday. Instead, it's simply the fact that they usually close on all Sundays, making the closures coincidental.
Is the Stock Market Open on MLK Day 2022?
No, the stock market isn't open on Martin Luther King, Jr. Day 2022. Whether you have investment accounts with your bank or use a brokerage, you won't be able to complete most trading-related activities on the holiday if you use U.S.-based markets, including the New York Stock Exchange (NYSE) and NASDAQ.
However, most foreign markets will be open, as they don't observe MLK Day. If you use a brokerage that gives you access to those markets, you may be able to trade there on Monday, January 17, 2022.
How to Handle Bank Transactions on MLK Day 2022
While bank branches are mainly closed on Martin Luther King, Jr. Day, that doesn't mean you can't handle certain kinds of transactions. There are plenty of services that don't require a teller, so you can tackle them at any time.
If you need to withdraw cash, ATMs that aren't locked in a building are accessible on holidays. You can also check balances and make certain deposits at many ATMs, and some even allow you to pay specific bills, even if it's a holiday.
Online banking and mobile app banking services are also available on holidays, including MLK Day. You can review your balances, initiate transfers, schedule bull payments, and use remote check deposits on holidays.
It is crucial to understand that any transactions you initiate on Martin Luther King, Jr. Day may not fully process on the holiday. Instead, they might not start processing until the next business day, which is Tuesday, January 18.
Depending on the transaction, it may also take a few days beyond that to complete. This is common for bank-to-bank transfers, online bill paying that involves checks mailed on your behalf, large check deposits, or any other activity that usually doesn't finish within one business day.
If you need a transaction to complete by Martin Luther King, Jr. Day, you'll want to handle it at least a few days before the holiday, if not more, depending on the action you are taking. That way, you know that there's enough time for it to finish.
Would you prefer it if banks were open on MLK Day, or does it not matter to you? Share your thoughts in the comments below.
Read More:
Come back to what you love! Dollardig.com is the most reliable cash back site on the web. Just sign up, click, shop and get full cash back!
Tamila McDonald has worked as a Financial Advisor for the military for past 13 years. She has taught Personal Financial classes on every subject from credit, to life insurance, as well as all other aspects of financial management. Mrs. McDonald is an AFCPE Accredited Financial Counselor and has helped her clients to meet their short-term and long-term financial goals.