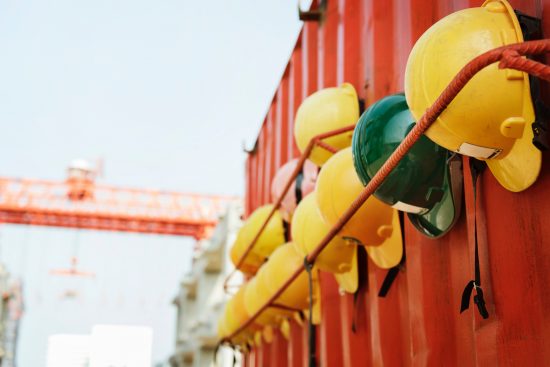 The last United States jobs report before this year's election was released late last week. What the report showed was that Trumponomics may, in fact, be working. There has been wage growth over 3% for the first time in 10 years and an additional 250,000 jobs were added. Unemployment also continues to be at a 50-year-low of 3.7%.
About the October Jobs Report
All in all, looking at the latest jobs report, the outcome is clear. There will be more jobs to choose from with higher pay. With pay raises and additional jobs being added, thousands of Americans have begun to look for work again. The civilian labor force
grew by 711,000
 in October. Four-fifths of those individuals found jobs.
Details about the types of jobs available revealed that the available positions cover a broad number of professions. There were an estimated 30,000 new jobs in construction, another 32,000 in manufacturing, and 179,000 in services. Retailers, who have been laying people off left-and-right, even added 2,400 new jobs.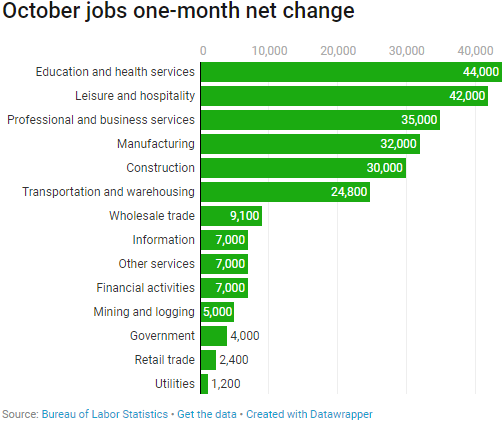 Areas, where job growth was apparent, were hospitality, healthcare, manufacturing, and transportation/warehousing. Hospitality jobs grew by 42,000, health care by 35,600, manufacturing by 32,000, and transportation/warehousing by 24,800.
Who is Finding Jobs?
According to the jobs report, the labor participation rate for prime working-age people has risen to 82.3%. More teenagers are also seeking work. Teens participating in the workforce increased to 35.5% from 34.7% last year.
However, there has been a decline in participants between the ages of 20 and 24. Some may speculate that this is because many of the individuals that age are using grants and student loans to pay for college.
Why The Jobs Report Matters
The optimistic jobs report counters some of the negative feelings towards last month's GDP report, which showed a 0.8% increased in business investment. While the data could still be revised, the increase in manufacturing jobs suggests many businesses are expecting faster sales.
All of which points to a well-working Trump economy. The timing of this jobs data being released (just days before Election Day) isn't unintentional. With many elections throughout the U.S. becoming heated, many people will have this jobs report in the back of their mind when heading to the polls.