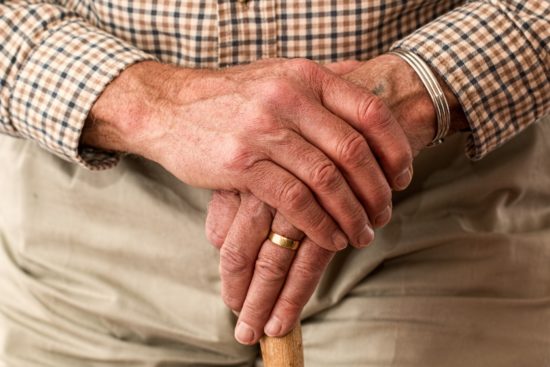 As of 2015, according to data from the US Census Bureau, approximately 47.8 million Americans were over the age of 65. An additional 8.7 million people were receiving Social Security Disability benefits during 2017, based on information from the Social Security Administration.
While many of those people collect financial benefits on a regular basis, not all of them want to entirely exit the workforce. Part-time, flexible, or remote options can be some of the best jobs for retirees as well as individuals on disability.
In most cases, retirees can work while receiving Social Security retirement benefits without penalty as long as they reach full retirement age first. In fact, it may even help boost their benefits in future years.
Those on Social Security Disability, however, must remain within certain income limits. Otherwise, reductions in their benefits usually occur. This means that having control over your earnings is a must, especially if you want to keep your benefits.
Uber or Lyft Driver Are Some of The Best Jobs For Retirees
If you have a car and a license, being an Uber or Lyft driver is an excellent option. You maintain complete control over your schedule, giving you the ability to exert control over your income.
This can be an ideal option for disabled persons who need to stay within an income limit. Once you get close to the threshold, you can wait until the next month before driving again. It's also one of the best jobs for retirees as it provides for a high amount of flexibility, ensuring you are only working when you want to be.
Dog Walker
For people who like to fit some activity into their day, being a dog walker might be ideal. You typically get a substantial amount of control over your schedule as you can pick and choose your clients. Plus, you can make sure that you stay within any income limits simply by keeping an eye on your projected earnings.
If you want to start working as a dog walker, you can advertise your services locally with flyers or sign up with one of the online portals that connect dog walkers to clients.
Pet Sitter
Pet sitting is a little more involved than dog walking. Usually, you are responsible for not just exercising the animal, but providing them with basic care. Tasks like refilling food and water bowls and spending time with the pets are a must. However, the work is often pretty low-key and can be quite enjoyable.
Freelancer
In today's gig economy, freelancing opportunities are plentiful. If you're a skilled writer, editor, graphic designer, programmer, or have any other skill that works as a remote position, you can monetize your knowledge.
Some sites even connect freelancers to people who need simple tasks done. For example, you could pick up dry cleaning, deliver groceries, or help someone assemble furniture, most of which don't require a specific skill set to get started.
Typically, you can pick and choose your clients, set your own rates, and decide which projects interest you. Since you are essentially self-employed, your income is largely in your control as well.
Housekeeper
For those who enjoy cleaning, becoming a housekeeper can be one of the best jobs for retirees and individuals on disability. While the work is physical, heavy lifting isn't usually a requirement. Being able to set your own rates and hours are other common perks of this line of work.
House Sitter
House sitting offers some unique opportunities. You may be able to find gigs that let you make money while others simply provide you the ability to stay at the home. This can be an ideal arrangement for retirees looking to travel on a budget. You can eliminate hotel costs in exchange for keeping an eye on someone else's property. Just focus on locations that peak your interest and plan to enjoy everything the city has to offer.
Tax Preparer
If you have accounting skills and the proper credentials, working as a tax preparer is another excellent option. Most of the work is highly seasonal, focusing mostly on the period between the New Year and tax filing day.
You may be able to find part-time opportunities with large chains or strike out on your own if you need to keep control over your income. Otherwise, working full-time during tax season can provide you with a small nest egg that can sustain you over the year when combined with retirement funds.
Tour Guide
If you are an expert on your community or near museums, you may be able to find work as a tour guide. Many of these opportunities are part-time and give you a chance to interact with a wide variety of people.
For those who want to try it out first, see if local zoos, art galleries, museums, or aquariums accept volunteers. You'll need a solid knowledge base to get going in the field, but studying up can be fun if you are passionate about the subject.
Tutor
Subject-matter experts might want to consider tutoring. You can usually choose your grade level and area, letting you focus on topics you enjoy and at a comfortable level.
Often, you can freelance as a tutor or sign up with a service. Either way, you should have a reasonable amount of control over your hours, making it a highly flexible form of work.
Ultimately, all of the jobs listed above are great options for retirees and people with disabilities. Just make sure to watch your income if you are subject to restrictions. That way, you can keep your benefits while you earn additional money.
Do you know of a job that retirees or those on disability may enjoy? Tell us about it in the comments below.
Looking for more great articles about having a comfortable retirement? Give these a try:
If you enjoy reading our blog posts and would like to try your hand at blogging, we have good news for you; you can do exactly that on Saving Advice. Just click here to get started.
Tamila McDonald has worked as a Financial Advisor for the military for past 13 years. She has taught Personal Financial classes on every subject from credit, to life insurance, as well as all other aspects of financial management. Mrs. McDonald is an AFCPE Accredited Financial Counselor and has helped her clients to meet their short-term and long-term financial goals.