Millennials ― those workers born between 1985 and 2000 ― are much better educated than previous generations, with more than a third boasting college degrees. Millennials grew up with ever-improving, collaborative technologies, so they are more efficient at working in teams. Finally, millennials are enthusiastic and eager for success, and they are always looking for ways to move up.
In fact, "moving" is exactly what many millennials are doing to secure good work. Relocating to another city is an excellent way to escape exhausted job markets and find exciting new career opportunities. However, overeager workers tend to make multiple mistakes during their relocation, dooming their employment opportunities. Here are the best strategies to make your career move work for you.

Move to States With the Best Job Markets
Not all destinations have equal job opportunities. While employment and earnings are generally on an uptrend, many regions continue to suffer after the recession, and others continue to bleed jobs due to shifting economic practices and cultural interests. For example, Connecticut has the lowest hiring rates in the country, closely followed by Alaska, New Mexico, West Virginia, and Maine. Still, there are areas that boast inordinately positive hiring conditions, including:
Washington, D.C.

Half of all organizations in the national capital are hiring.

North Dakota

. Combining the lowest cost of living with the fastest wage growth, North Dakota is a promising place to work.

Texas

. Like North Dakota, Texas's jobs tend to have above-average wages ― especially in oil and gas-related industries.

Idaho

. Idaho organizations in healthcare, social services, and IT are desperate for workers.
Relocate to Improve Your Prospects
Even if your current region boasts high job growth, you may not have the opportunities to advance that you would prefer. Most millennials remain in one position for just two years before finding something new because relocating allows them to climb their career ladders faster. Moving to a bigger metropolitan area might provide you with better prospects for your future career.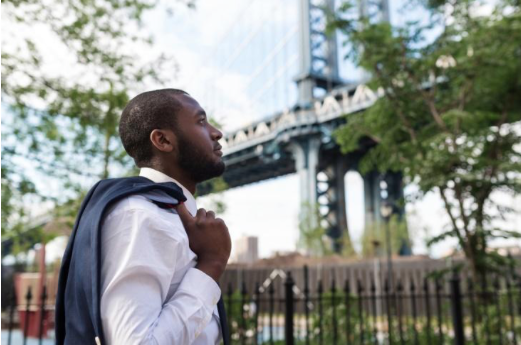 Improve Yourself to Relocate
Then again, to remain competitive in a larger and more diverse job market, you might need to spend some time improving yourself. You might consider enrolling in advanced educational programs in the region you hope to work, such as MBA programs in California, to give yourself some time to feel established in your new region before you go on the job hunt. Not only does an advanced degree boost your resume and prepare you for better jobs, but it can also introduce you to important employers in the area before you start looking for work. Even if you are currently a big fish in a little pond, your qualifications might not mean much in a different place, so it is smart to take some professional steps before moving.
Research, Research, Research
This guide is a good starting point, but before you start packing your things, you should complete even more research on possible destinations. In particular, you should know everything about your desired regions, from the average seasonal temperatures and typical nightlife to prominent companies in your field and average costs of living. You might even plan trips to your potential new hometowns to explore the areas firsthand and meet with hiring managers or other network contacts. The more research you do, the less risk you incur during your move.
Avoid Being Too Aggressive
Whether in the dating scene or the hiring scene, you never want to come off desperate. Though you might be impatient for your big move, you should avoid the urge to paper the town with your resume. Word travels between companies ― and even between cities ― so you should stick to applying to a handful of employers in your chosen field. You should have strong reasons for wanting to relocate and appear committed and collected rather than flighty and frantic.
Ask Your Family First
While moving presents dozens of benefits, it also uproots your life and the lives of those connected to you. Whether you are married with kids or happily single, you should never make the decision to move on your own. Asking loved ones about their opinion of your relocation is another smart way to gain information on your potential destinations. They might have important points you hadn't considered or concerns that cause you to rethink which regions you target.
Alexa Mason is the blogger behind Single Moms Income, a personal finance freelance writer, and an online entrepreneur. Come hang out with her on Facebook and Pinterest.