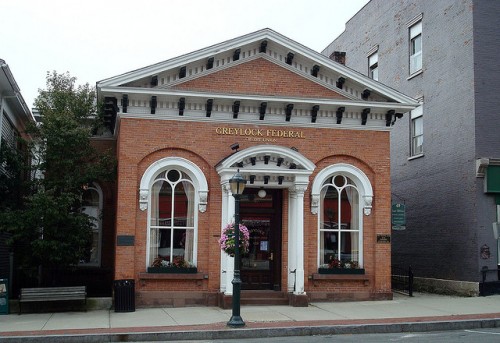 Last week I wrote a piece about the advantages of keeping accounts at multiple financial institutions. The benefits range from having fall back money if one account is compromised to taking advantage of the strengths of certain types of banks. While I feel that it is best to keep accounts at a least a couple of different institutions as that strategy offers you the most protection, there are people who feel differently and prefer to do all of their business with just one bank. Neither approach is right or wrong, just different ways of doing things. In the interest of exploring all of the options, here are some advantages you might find to keeping all of your accounts in one place.
Convenience & Time Savings
When everything is in one bank, you only have to visit one place to conduct all of your banking business. It can also save you time and hassle if you move or need to make other account changes. You can make one phone call and be done.
Relationship Building
If you do all of your business with one bank (and particularly if you consistently visit one branch of that bank), you are likely to become known to the tellers and bankers. There's some value in knowing the people who handle your money. It can make you more comfortable and make everything flow smoother when you're more than just a name in the computer. (See numbers 3, 5, and 8, below.)
Preferential Treatment
When you have all of your money with one bank, not only are you known to the employees, you may also get some preferential treatment. Maybe your calls will get returned quicker, you'll be seen faster, or you'll get advance notice of specials or called a new account type becomes available that might benefit you. Of course, any of this will depend on your bank and just how "preferred" you are, but you might get some preferential treatment by keeping everything in one place.
Save on Fees
If you have all your accounts at one bank, you are more likely to hit any minimum balance, direct deposit, or transaction requirements in order to qualify for free banking and other services. Banks may be willing to waive fees for customers who use them exclusively. If your accounts are in multiple places, you might not have enough money to hit those targets everywhere, meaning you'll pay more in fees.
Perks & Freebies
You might qualify for lower rates on loans or higher rates on savings accounts. You might have things like safe-deposit box fees waived, or you may qualify for reduced (or no) closing costs on mortgages or refinances. You might be eligible for account types that aren't available to general customers. Annual fees on credit cards might be removed for you. Some banks offer nice perks to those who do all of their banking and investing with them.
Easy Record Keeping & Budgeting
All of your statements, balances, transactions, and accounts are available with one login or one download to your money program. You don't have to remember multiple passwords or keep contact information for several banks handy.
Higher Rates of Return
Having all of your money in one place may qualify you for higher rates on savings products. As your account balances grow, you may be eligible to move into higher earning tiers.
Lower Identity Theft Risk
Since you're using fewer debit cards, credit cards, checking accounts, and website logins, your odds of identity theft are reduced. Not to say it won't happen, but statistically your odds are lower than the person who has lots of credit cards and bank account numbers floating around out there.
No "Missing Money" Risk
When everything is in one place, you don't run the risk of having a forgotten CD or small bank balance hanging around somewhere. You know exactly where everything is and how much you have. This will also make it much easier on your heirs to sort out your accounts if something happens to you.
Easier Problem Solving
If something goes wrong with an account (a mistake is made, or it is hacked, for example), it is easier to only make one phone call and deal with one person at your regular bank to correct the situation. If you have accounts in multiple places, you end up having call or login to multiple banks to get money transferred to cover the mistake while also dealing with the bank that made the mistake. It can be a pain.
While it's up to you to decide which approach works for you and your needs, remember that it doesn't have to be all or nothing. You can compromise and keep most of your money in one place, but open another "safety" account somewhere else. That way you'll have the best of both worlds: Additional protections from loss or theft, but maybe you'll also qualify for some of the perks and benefits afforded to those who are loyal to one institution.
(Photo courtesy of Svadilfari)