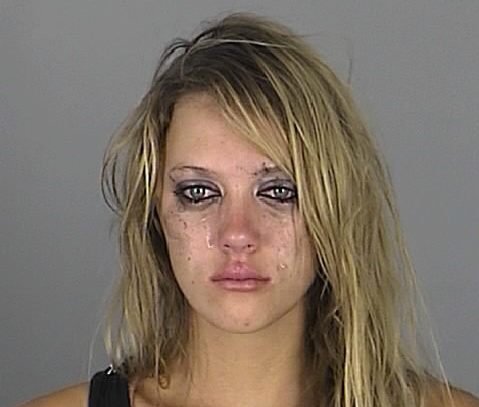 When I left home to go to college (many years ago), my parents made it very clear that I was on my own. While they would help with expenses as long as I was in school, those expenses were going to be
kept to a minimum
. I would live in the dorm, eat cafeteria food, and rely on public transportation and my own two feet to get around. They didn't pay for me to live in a nice apartment, have a car, go to the movies, or eat out every night.
When I graduated and got my first job, all financial assistance stopped. My parents let me suffer. I lived in a crappy apartment, trekked to the laundromat, and ate whatever cheap food I could afford. I sat in folding chairs for the better part of a year and didn't have cable. I lived as low to the ground as I could and banked whatever extra money I could wring out of my budget.
Fast forward a few years and a couple of promotions later and I was able to upgrade my lifestyle a bit. I actually bought some furniture and moved to a nicer place. But I still didn't have all that much. I just didn't need much to be happy because even the small gains I'd made seemed huge when compared to where I'd started.
Now, many years later, I'm much better off than I was in those days but I still don't have half of the things that many of my peers do. And I don't want or need them. But I do have a healthy bank and retirement account. Why is this? I'd like to think that it's just my brilliant common sense, but I know better. Looking back I know it's because I never had high expectations from the beginning. I never felt like I had to keep up a certain lifestyle, or that I was entitled to anything. I started in folding chairs. Anything above that is gravy.
Too many people coming out of school today have no idea what it feels like to be uncomfortable. Their parents put them up in nice apartments, paid for the cars, and gave the kids a "lifestyle." Either that or the kids fell for the credit card spiels and financed their way into a lifestyle. However it happens, these kids aren't capable of living low to the ground while they build a solid financial foundation. They have to have cool apartments, furniture, and cars. Hand me downs and beaters just won't do. They aren't used to being uncomfortable and they sure don't want to start now.
This can come back to bite them later. What happens when mom and dad pass on, or get into financial trouble themselves and can no longer help out? The kids have no money management skills to fall back on and they have no idea how to live on a small budget. They're so used to having everything that the idea of being uncomfortable and sacrificing is abhorrent. So they turn to credit cards and loans to keep the lifestyle, putting themselves even further behind.
But if you allow kids to suffer a bit when they're getting started, they're likely to be better off in the long term. When they have to fight and save for every luxury, they're less likely to feel entitled to the biggest and the best. They learn very quickly the difference between wants and needs. They learn how to manage their money. When parents are constantly propping up their kids, the kids have no incentive to figure things out for themselves. It's easier to just call mom and ask for money. But when you are really on your own, you have no choice but to learn how to manage money.
And later on, if things get rocky, that kid can remember back to their poorer days and know that they made it once and they can make it again. They understand that living cheap isn't the end of the world. They know that luxuries are just that and it's easier to forego them until things get better. When you've never done without, it's very hard to give things up, even when you know you need to.
Keeping your expectations low also makes you more grateful for what you do have. Sure, I don't have as much as some people, but compared to those early days I have a lot. And I'm happy to have every bit of it. While I know that I can live without many of my little luxuries, I am appreciative of them every day. For example, I can live without my own washer and dryer but when I remember the days of trekking to the laundromat, I want to go hug my appliances. They're not top of the line and they seem like such a small thing in the grand scheme of life, but I appreciate them because I know what it's like to do without them. It's the same with everything from my car to my furniture. None of it is top of the line, but it's much better than what I had when I started, so it all seems wonderful to me.
You don't do your kids any favors if you never let them suffer. Giving them everything only teaches them that they don't have to do without. If the day comes when they have to do without, they're confused and unable to deal with it responsibly. If they've suffered a bit and have kept their expectations low, however, they're more likely to better manage their money and to deal with financial setbacks. That makes for a much healthier and independent adult.
Finally, if you are interested in learning more about parenting in general, consider getting a copy of Dr. Spock's child rearing Baby and Child Care: 9th Edition
. The book is an outstanding work which has been read by generations of American parents. The ninth edition is updated and revised for modern health conditions and social norms – definitely buy a copy if you get a chance.
(Photo courtesy of Daniel Oines)