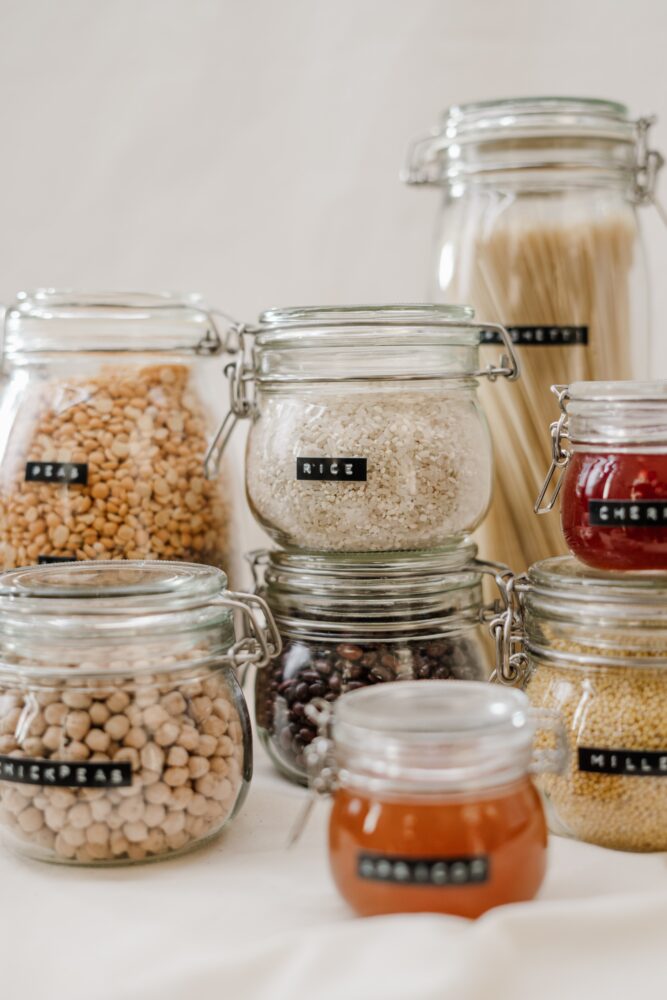 Buying in bulk is a great way to save money. However, I don't live near a warehouse store like Costco or Sam's Club, which can make it more difficult for me to find bulk groceries. Luckily I've found a few stores and online retailers that sell larger quantities of dry goods so I can stock up and save. If you don't have a Costco nearby or don't want to pay for a membership, here are some ways to buy in bulk without going to a warehouse store.
Amish Markets
If you live out in the country like I do, you may have a local Amish market nearby. Amish markets usually have a wide selection of bulk candy, spices, and dry goods for sale. Some stores also have homemade baked goods, naturally raised meat, fresh produce, and other goodies like jams and jellies.
Amish stores are usually off the beaten path and may not have a website or phone number, so you'll have to do a little digging to track them down. Amish America has a helpful directory of Amish-run markets throughout the country.
Azure Standard
If you want to buy healthy, organic groceries in bulk, Azure Standard is a great option. The company sells thousands of natural, non-GMO products, including pasta, boxed meals, canned goods, nuts, baby food, fish, frozen foods, and more. You don't need to buy a membership to order from Azure Standard, which is a big plus.
One thing to note about Azure is the unique delivery system. They use "drop points" throughout the country to get healthy groceries to their customers. A drop point may be in a mall, a field, a parking lot, or even a private residence.
If you have one in your area, you'll go there to pick up your groceries at a designated time. However, if there aren't any drop points nearby, you can volunteer to start one or get your items delivered by UPS or USPS. I haven't tried Azure Standard yet, but I've heard great things about it and am planning to place an order soon.
Restaurant Supply Stores
Although there are no warehouse clubs in my area, I do have access to restaurant supply stores like Gordon's. Anyone can shop there, not just restaurant owners, and you don't need a membership. Gordon's has everything a regular grocery store has, just in bigger packages. The prices are usually a little cheaper than at the grocery store, and there are lots of weekly specials. So keep your eye on your local restaurant supply store's ads to get good deals on bulk groceries.
Amazon
Did you know Amazon sells bulk groceries? It's my favorite way to get bulk dry goods without a warehouse membership. I was able to find bulk cashews for $6.25 per pound, which is $3.25 per pound cheaper than the cashews at my local grocery store. Since I'm a Prime member, I got free shipping, which made the deal even sweeter.
Amazon has bulk snacks, rice, nuts, pasta, canned goods, toiletries, pet supplies, and more at great prices. I've heard that many of the bulk items at Costco and Sam's Club are the same price or even cheaper on Amazon. Amazon even offers a subscribe and save program. It allows you to get an additional 5% to 15% discount on certain items when you sign up for regular deliveries.
Another benefit of shopping on Amazon is that you'll save time and gas money since you don't have to drive to the store and schlep all your groceries home. You can't beat the convenience of ordering bulk foods from the comfort of your own home and having them show up right at your front door!
Do you buy in bulk to save money? Where do you usually shop for bulk groceries? Share your advice on how to get the best deals below!
Read More
Budget Categories That Make Your Personal Finance Successful
6 Financial Drawbacks to Living in Tucson Arizona
10 Great Retirement Gifts For Your Parent's Retirement
Come back to what you love! Dollardig.com is the most reliable cash-back site on the web. Just sign up, click, shop, and get full cashback!
Vicky Monroe is a freelance personal finance and lifestyle writer. When she's not busy writing about her favorite money saving hacks or tinkering with her budget spreadsheets, she likes to travel, garden, and cook healthy vegetarian meals.