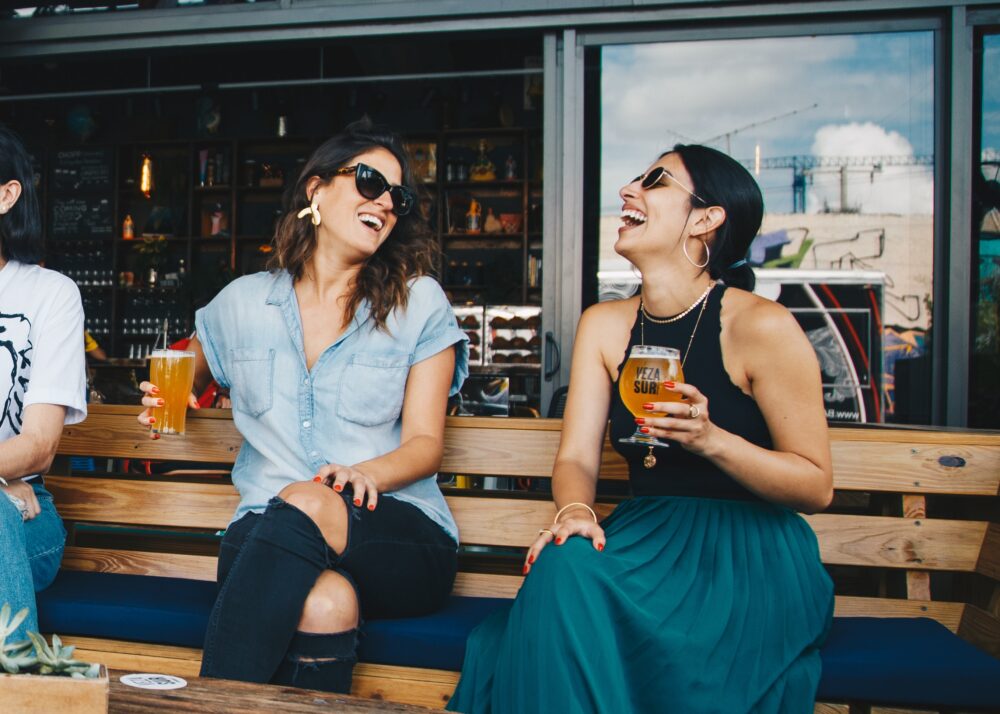 Going out to dinner with friends is a fun way to bond and catch up. But things can get a little awkward when the check arrives and the group has to decide how to split it. Most people don't like to talk about money, which can make everyone feel a little uncomfortable when it's time to settle up the bill.
But luckily there are strategies you can use to ensure things go smoothly. Here are some tips to help you avoid awkwardness in splitting checks.
How to Avoid Awkwardness in Splitting Checks
Discuss How to Split the Check Before Dinner
One of the reasons why splitting the check is awkward is because the conversation about how to divide it usually happens after dinner. Deciding how the bill will be divvied up at the beginning of the meal can help prevent an uncomfortable discussion later. You'll be able to enjoy the night stress-free without worrying about finances.
If you and your friends want to get separate checks, remember to ask your server at the beginning of the meal as a courtesy. That way your waiter will know they need to keep track of what each person orders.
Be Conscious of What You Order
If you and your friends decide it's easiest to split the check evenly, it's polite to be conscious of what you order. You shouldn't get the most expensive entree on the menu and multiple drinks unless your friends are doing the same.
No one likes to subsidize the cost of their friend ordering the fanciest bottle of wine the restaurant offers. So don't put your friends in that position if you can help it.
If at the end of the meal you realize you ordered way more than the rest of the group, offer to make up the difference so everyone feels like the split is fair.
Be Honest
Honesty is usually the best policy. If your friend wants to split the check evenly and you can't afford to, it's better to speak up than to put yourself in a bad financial situation.
You shouldn't take on debt to pay for half of your friend's steak dinner when you only ordered a side salad. Emptying your wallet to split the check will only lead to resentment and sour your relationship with your friend, which neither of you want.
If you don't feel comfortable telling your friends you're on a budget, you can discreetly ask your waiter for a separate check at the beginning of the meal.
Use An App
It can be hard to calculate what everyone owes at the end of the night. The person doing the math may unintentionally make a mistake and cause someone to pay more than their fair share.
But luckily there are apps that can help you divide up the check accurately so there are no disagreements over the calculations. My favorite is Tab, which allows you to scan the receipt and select who ordered which items. The app will come up with an estimated total, tip, and tax for each person so everyone knows what they have to pay.
If you want to split the check evenly instead, you can use Splitwise to do it. The app is especially helpful if the restaurant doesn't provide separate checks. One person can pay for the meal and then use Splitwise to request payment from the rest of the group.
Splitting the check at the end of the night can be awkward and lead to hurt feelings if you aren't careful. But as long as you're considerate, honest, and flexible, you'll be able to come to an agreement that everyone at the table is happy with.
Read More
Is the Stock Market Open on Thanksgiving 2021?
Is Target Open on Thanksgiving 2021?
The 5 Best Retirement Communities in Alabama
If you enjoy reading our blog posts and would like to try your hand at blogging, we have good news for you; you can do exactly that on Saving Advice. Just click here to get started.
Check out these helpful tools to help you save more. For investing advice, visit The Motley Fool.
Vicky Monroe is a freelance personal finance and lifestyle writer. When she's not busy writing about her favorite money saving hacks or tinkering with her budget spreadsheets, she likes to travel, garden, and cook healthy vegetarian meals.