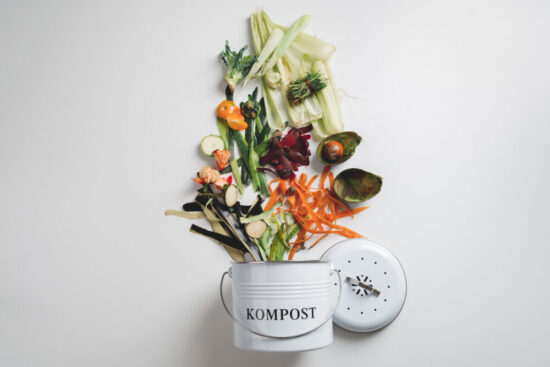 Groceries are typically a large part of any household budget. Luckily, by finding ways to cut food waste, you can actually save quite a bit of money. If you're wondering how, here are five tips to cut food waste and improve savings.
1. Freeze Scraps and Leftovers
One of the simplest ways to cut food waste and improve savings is freezing food scraps and leftovers. For example, if you only use part of a bunch of celery, half of an onion in a recipe, or a pinch of fresh herbs, you can freeze the rest to use later. Whether you add it to a recipe or use it in stock, the leftover veggies will get a second life.
Similarly, many homecooked meals can be frozen. By choosing recipes that are known to freeze well, you can preserve your leftovers, allowing you to reheat them days or weeks after you originally cooked.
Freezing meals is also popular as a way to stretch your budget. You can take advantage of bulk buying discounts and cook meals in large batches. Then, you can freeze individual or family-sized portions for later, allowing you to make a hearty meal without much extra work.
2. Avoid Bulk Buying If You Won't Use It All
Many people assume that buying in bulk is always a smart move when you want to save money. However, it can actually lead to more food and financial waste if you won't finish it all (or freeze it) before the food goes bad.
Instead of going with the bulk option, purchase what you can genuinely use before the food goes bad or expires. If you like, factoring freezing into that equation. However, only do that if you'll genuinely take the time to get it freezer-ready and will use it within that lifespan. Remember, even frozen foods don't stay in great shape forever, so don't treat freezing as a permanent solution.
3. Choose Recipes That Work Together
If you have a recipe you want to make that only calls for a portion of a typical package size – such as a couple of carrots or less than a pound of meat – find a companion recipe that can use the rest. By doing so, you can make sure that everything you buy ends up in a meal, allowing you to reduce your food waste.
Similarly, you could explore expanding that recipe to use an entire package. For example, if a recipe uses half an onion, doubling it allows you to use the whole thing.
With recipe multiplying, you aren't just using all of your ingredients; you can also save energy. Since you're only doing the main cooking once, it might take less electricity than cooking the same meal twice, creating another opportunity to save.
4. Invest in High-Quality Food Storage Options
The storage containers you use can impact the life of your food. Make sure you select options that help foods stay fresher, longer. For example, you may need storage items that reduce light or air exposure for some foods, while others may need humidity control. It's also common to need different solutions for cupboard, fridge, and freezer storage.
By using high-quality containers, you extend the life of your food. As a result, there will be more time to use it before it goes bad.
5. Plan Your Meals the Right Way
Meal planning is always a great way to save a bundle and reduce food waste. However, you also want to start the right way. Make sure you begin by reviewing what you already have on hand, particularly perishable items that may not have a lot of life left. That way, you can choose meals that make use of ingredients you purchased previously, making it easier to reduce food waste and stretch your budget.
Can you think of any other practical tips to cut food waste and improve savings? Have you used the techniques above and want to tell others how much you saved? Share your thoughts in the comments below.
Read More:
If you enjoy reading our blog posts and would like to try your hand at blogging, we have good news for you; you can do exactly that on Saving Advice. Just click here to get started.
Tamila McDonald has worked as a Financial Advisor for the military for past 13 years. She has taught Personal Financial classes on every subject from credit, to life insurance, as well as all other aspects of financial management. Mrs. McDonald is an AFCPE Accredited Financial Counselor and has helped her clients to meet their short-term and long-term financial goals.