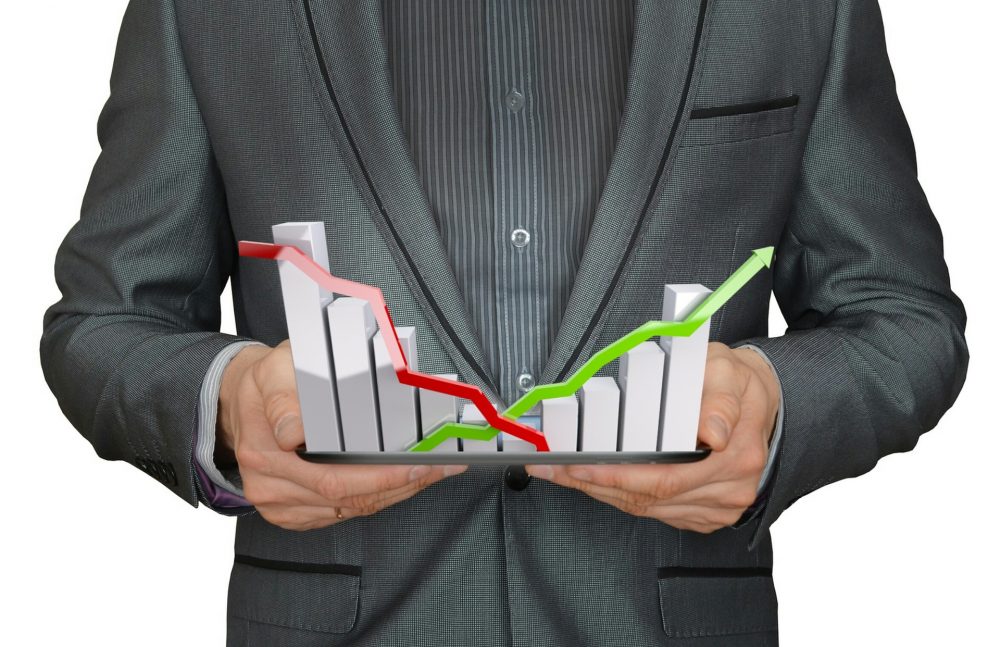 The coronavirus pandemic has wreaked havoc on the stock market. Many people were shocked as the value of their 401(k) accounts fell dramatically. For some, the shifts in their balances were panic-inducing, especially if retirement was on the horizon. However, it's vital to remain calm and not make any drastic changes. If you are wondering why, here's a look at why your 401(k) balance usually doesn't matter during a crisis like the coronavirus pandemic.
The Loss is Theoretical
Watching the value of your 401(k) drop can be heartbreaking and terrifying. Usually, you are looking at its worth as a dollar amount. That makes the account feel like money. In reality, it isn't.
Technically, the value of your 401(k) is purely theoretical. Any gains or losses aren't realized until the investments are sold. Until that moment, the decline only exists on paper. If you aren't selling right now, those losses aren't occurring in the real world.
However, if you do panic and pull your money out of those investments, you are making those losses real. That's why making rash decisions during a downturn can be so detrimental to your financial health. You could be removing your cash at the worst time imaginable. Unless the investment is connected to a company that is genuinely likely to fail (a situation where getting out, even at a low price, may be necessary to preserve any of your money), it could be a grave financial error to abandon it.
There Aren't Greener Pastures
By and large, there aren't many sectors that aren't feeling the impact of the coronavirus. While some stocks are experience gains, almost the entire market is incredibly volatile. Today's winners can quickly become tomorrow's losers thanks to the ever-shifting tides occurring right now.
As a result, there may not be a "safe" place to invest. While you can explore the options in your 401(k) and potentially shift to something more conservative if your risk level genuinely doesn't align with your needs, that won't necessarily prevent you from going through the ups and downs that are likely still on the horizon.
A perfect solution simply doesn't exist. Everyone's in the same boat, too. You may just have to strap in and ride it out, as any decision you make may not have a significant difference on your 401(k) balance or could make a tough situation worse.
Recovery Is Likely, in Time
This isn't the first time there's been a major market crash. In fact, there are many people today who personally experienced the fallout of the Dot-com Bubble bursting and the Great Recession in 2008. In both of those cases, there was a market recovery.
During the Great Recession, the markets tumbled by about 49 percent over the course of 16 months. However, in approximately four years, the markets rebounded, hitting the pre-crash peak once more. The timeline was similar for the Dot-com crash, which saw markets fall by 34 percent.
Precisely how long the coronavirus crash could take to recover isn't entirely clear. The situation is still incredibly fluid and isn't done developing. However, if you aren't very close to retirement, there's a decent chance that your 401(k) is going to recover, at least in time. By the time you need it, it could be in substantially better shape.
Even those who are retiring soon could probably see their balances improve. You don't draw out all of your money at once. Some of it remains in investments. As the market recovers, the value of your account rises in turn, allowing it to last longer than today's balance suggests.
Remember, on average, markets trend up. For example, the S&P 500 has an average return of about 10 percent annually, even though it had some terrible years on occasion.
Ultimately, while reviewing your 401(k)  balance regularly can be a wise decision, that doesn't mean you should be making substantial changes. There's a decent chance that the downturn will be relatively short term and that your account will recover. But that can only happen in time. So, try to be patient, and don't let panic guide your decisions. Otherwise, you might make moves that you end up regretting.
Have you been watching your 401(k) balance during the pandemic? Why or why not? Share your thoughts in the comments below.
Read More:
If you enjoy reading our blog posts and would like to try your hand at blogging, we have good news for you; you can do exactly that on Saving Advice. Just click here to get started.