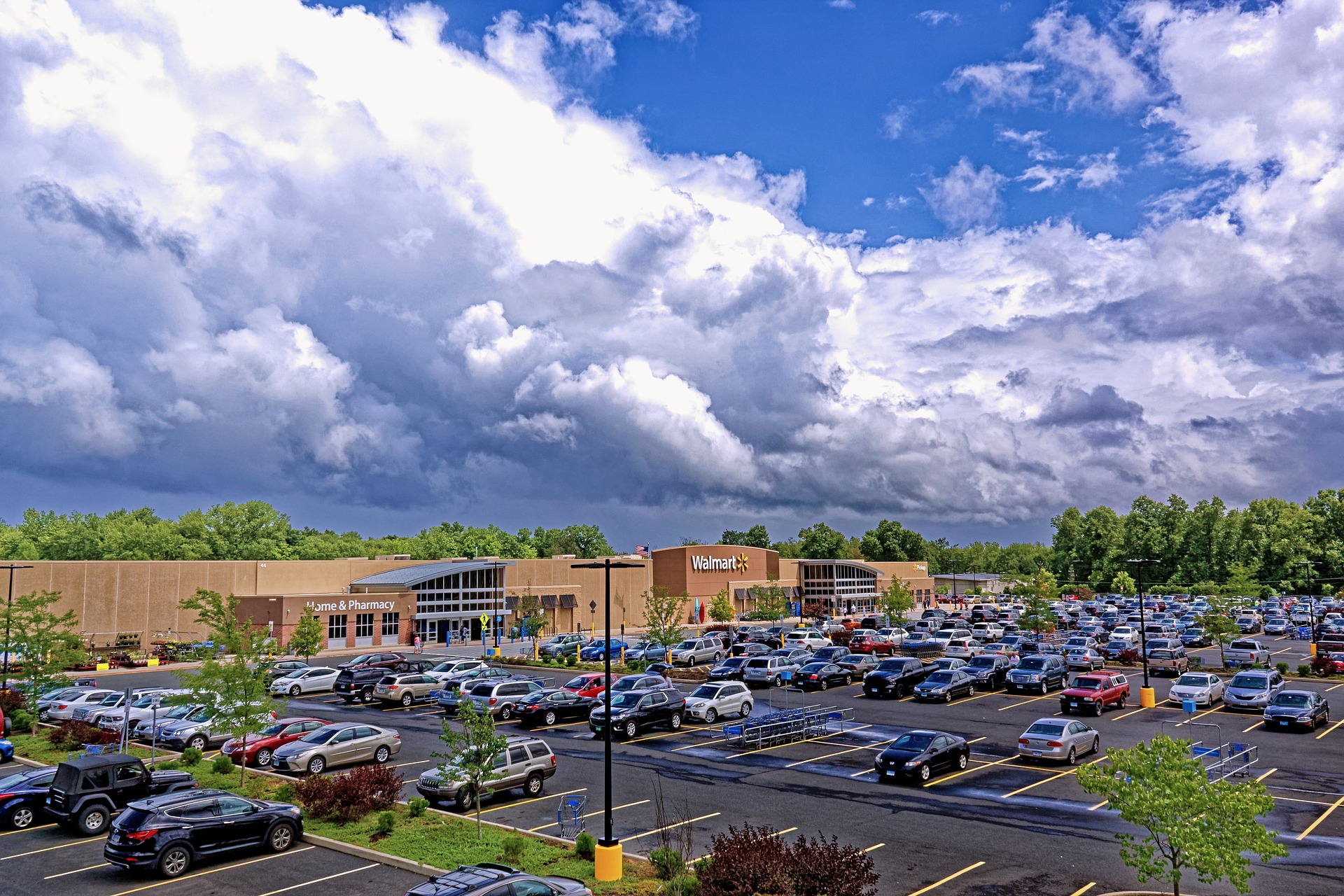 While most checks are written out to an individual, some aren't. A two-party check, which is also known as a multi-party or joint check, isn't uncommon. On these checks, there is more than one person or entity (like a business) listed on the "Pay to" line.  There is also an "and" (not an "or") between those two names. Both parties have to sign the check before it can be cashed or deposited. Walmart does offer check cashing services. It is common to wonder if cashing a two-party check at Walmart is an option. Luckily, the retailer's policy shines a light on this question. Here's what you need to know about the Walmart check cashing policy.
Will Walmart Cash Two-Party Checks?
Yes, Walmart will cash two-party checks, as long as they meet certain criteria. You can cash two-party government checks. You can also cash tax refunds, insurance settlement, 401(k) disbursement, payroll, and cashier's checks of up to $5,000 ($7,500 from January to April). Since the issuing organization is reputable in many of these cases. Walmart doesn't restrict the amount.
However, for two-party personal checks (where the check writer is an individual, not one of the organizations above), there is a limit on the check size. Walmart will only cash two-party personal checks up to $200.
One important thing to understand is that two-party personal check cashing is not available in all states. Here is a list of the states that do not allow Walmart to cash two-party personal checks:
Connecticut
Delaware
Florida
Hawaii
Illinois
Indiana
Maryland
Minnesota
Mississippi
New Jersey
New Mexico
New York
Ohio
Rhode Island
Tennessee
West Virginia
Wisconsin
Additionally, Walmart requires that both parties be present when the check is cashed. Each person will need to show identification to prove they are the persons on the check as well.
If both are present and the check is for a large amount, they can have the check cashed at the Walmart Money Center or Customer Service desk. For smaller checks, they may be able to cash them at a register.
What Time to Go to Walmart If You Want to Cash a Two-party Check
Since larger checks can only be cashed at the Money Center or Customer Service desk, you have to come in when one of those departments is open. Usually, this means heading to Walmart between 8:00 am and 8:00 pm, Monday through Saturday, or between 10:00 am and 6:00 pm on Sundays. However, the opening and closing times may vary by location. Additionally, holidays can impact hours. You may want to check with your local store to confirm when check cashing is available.
Smaller checks that can be cashed at a register can be brought in at any time. As long as there is a register open and a clerk available, you'll be able to cash the check.
Walmart Two-party Check Cashing Fees
Walmart check cashing fees can vary somewhat by location. For two-party personal checks, the maximum fee is $6. If it is a two-party check, but not a personal two-party check, the maximum fee is $4 for checks up to $1,000. For checks over $1,000 and up to the limit, the maximum fee is $8.
Sometimes, particularly during tax refund season, Walmart reduces its check-cashing fees for checks from the Internal Revenue Service (IRS). With an IRS check, there is practically no risk that the check wouldn't clear, making it safer for Walmart to cash them. The retailer then reduces the fee amount to attract more shoppers who might need to cash a tax refund check.
Where Else You Can Cash a Two-party Check
If your two-party check doesn't meet Walmart's restrictions or can't be cashed at a Walmart because of your state, there may be other options available. Here are a few other places that may cash your two-party check:
One Payee's Bank or Credit Union
The Bank or Credit Union of the Check Writer
Albertsons
Check Into Cash
Fred Meyer
Giant Eagle
HEB
Kroger
K-Mart
Money Mart
Moneytree
Publix
Safeway
Speedy Cash
The availability of two-party check cashing in your local store may vary. Some retailers can only cash checks in certain states or may have other restrictions regarding the size of two-party checks, particularly if they are two-party personal checks.
If your Walmart can't cash your check, the options in the list above are worth exploring.
Do you go to Walmart to cash two-party checks? Is there another retailer you prefer? Share your thoughts in the comments below.
Read More:
If you enjoy reading our blog posts and would like to try your hand at blogging, we have good news for you; you can do exactly that on Saving Advice. Just click here to get started.