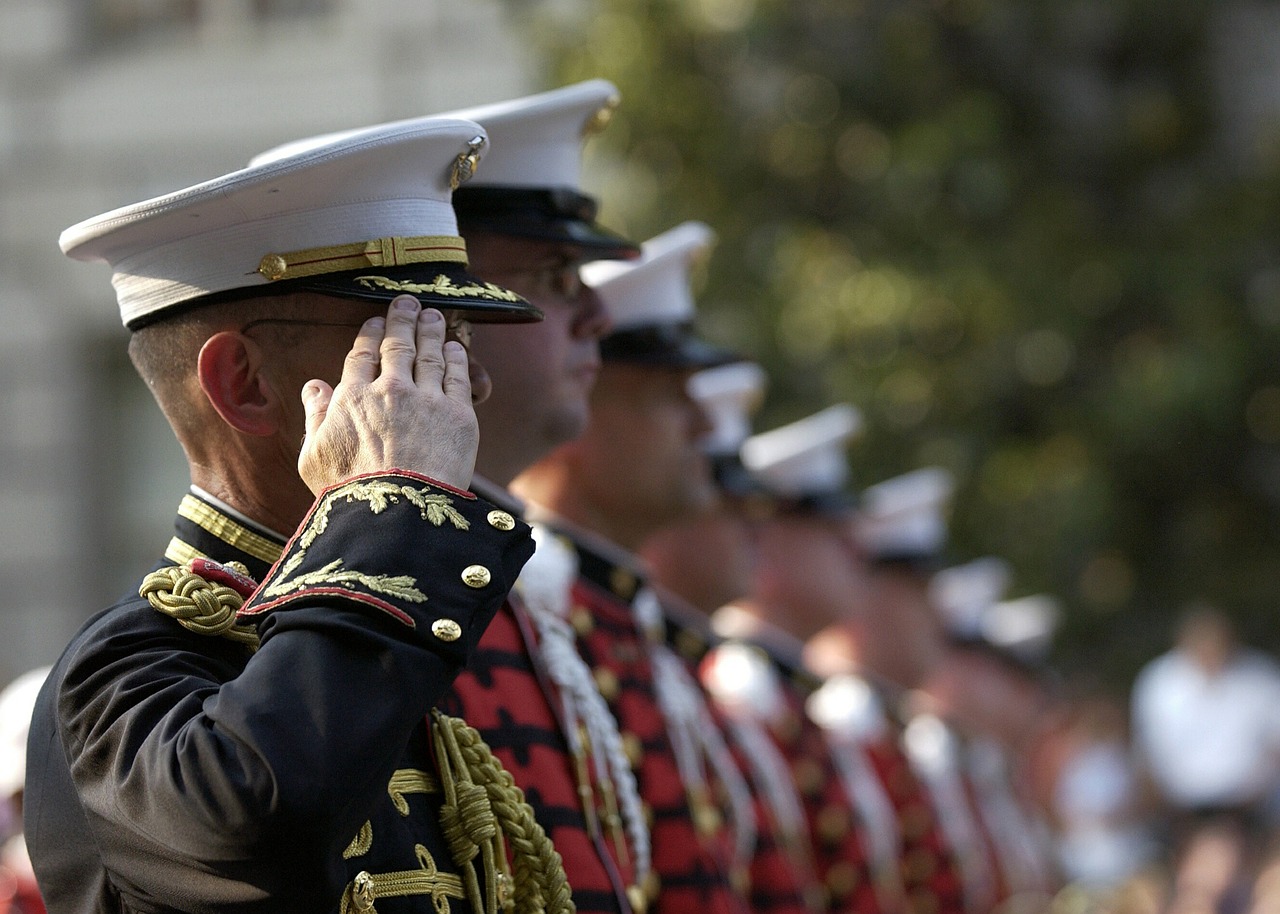 National Armed Forces Day is not only a day to show our appreciation for our service members in the armed forces, but also take a look at what this day actually means. National Armed Forces Day also means special military discounts and deals specifically for those who serve.
What Is National Armed Forces Day?
Armed Forces Day has been a longstanding tradition in the U.S., first observed following a proclamation made by then-Defense Secretary Louis Johnson on August 31, 1949. Under the administration of President Harry Truman, the former celebration of each individual military branch on their own days was instead combined into a single day of observance.
President Truman, himself, made the case for Armed Forces Day as part of the Presidential Proclamation of February 27, 1950.
"Armed Forces Day, Saturday, May 20, 1950, marks the first combined demonstration by America's defense team of its progress, under the National Security Act, toward the goal of readiness for any eventuality. It is the first parade of preparedness by the unified forces of our land, sea, and air defense."
When is National Armed Forces Day This Year?
You still have some time to make plans. National Armed Forces day is Saturday, May 18, 2019.
2019 Military Discounts for Veterans, Active Service Members, and Their Families
There are several discounts available to military members and their nearest and dearest during the month of May 2019.
Applebee's: Spanning the entire month of May, the famous restaurant chain offers a 15% discount on all meals. Further, on Armed Forces Day, those patrons who dine-in can get a complimentary $5 discount card to redeem during a later visit. You'll need your military ID to participate in these offers.
Blue Star Museums: Beginning on May 18 through September 2 more than 2,000 Blue Star museums will offer free admission to members of the nation's military members.
Carowinds: Those who live in North Carolina or the area nearby may wish to take advantage of the  Carowinds discount. In honor of National Military Appreciation Month, the amusement park offers free admission to active military, retired military, veterans with good discharge papers, and others. Family members of eligible individuals receive heavily discounted tickets.
Lowe's: On Memorial Day, the home improvement retailer is offering a 10% discount to all veterans. Note that Lowe's offers a constant 10% discount to all active duty members of the armed forces, as well as those who are retired, on VA status, and their immediate families. It is unclear whether you can combine these two discounts.
Chuck E. Cheese, El Pollo Loco, Old Country Buffet, Bass Pro Shops, Cabela's, Sam's Club, Target, Under Armour, Enterprise, Greyhound, and Six Flags also extend discounts and other promotions to members of America's armed forces,
Honoring Service Members on Armed Forces Day 2019
Besides respectfully thanking the veteran on the street or any service members you know for their service, Support Our Troops strongly recommends sending a care page.
Some of the items Support Our Troops you can send to help brighten the day of a deployed soldier include:
VISA or Mastercard gift cards, in denominations of $25 if possible to provide for maximum flexibility.
Personal grooming items, such as body wash, disposable razors, and deodorant. Other helpful items include foot powder and feminine hygiene products of all size and description.
Laundry pods packed in a rugged, resilient container so as to prevent bursting during transport.
Magazines, general interest, and hobbyist – no nudity or extreme sexual material.
AA and AAA batteries, disposable and rechargeable.
Snacks, such as corn nuts, chips, beef jerky, beef sticks, granola, and protein bars.
Playing cards.
Tobacco products, sealed and legally purchased.
Regardless of which items you choose to send, the charity requests donors to also include $20 for shipping costs. These expenses often exceed $20,000 by themselves during particularly hectic weeks.
How will you honor service members on National Armed Forces Day? Share with us in the comments below.
Read More