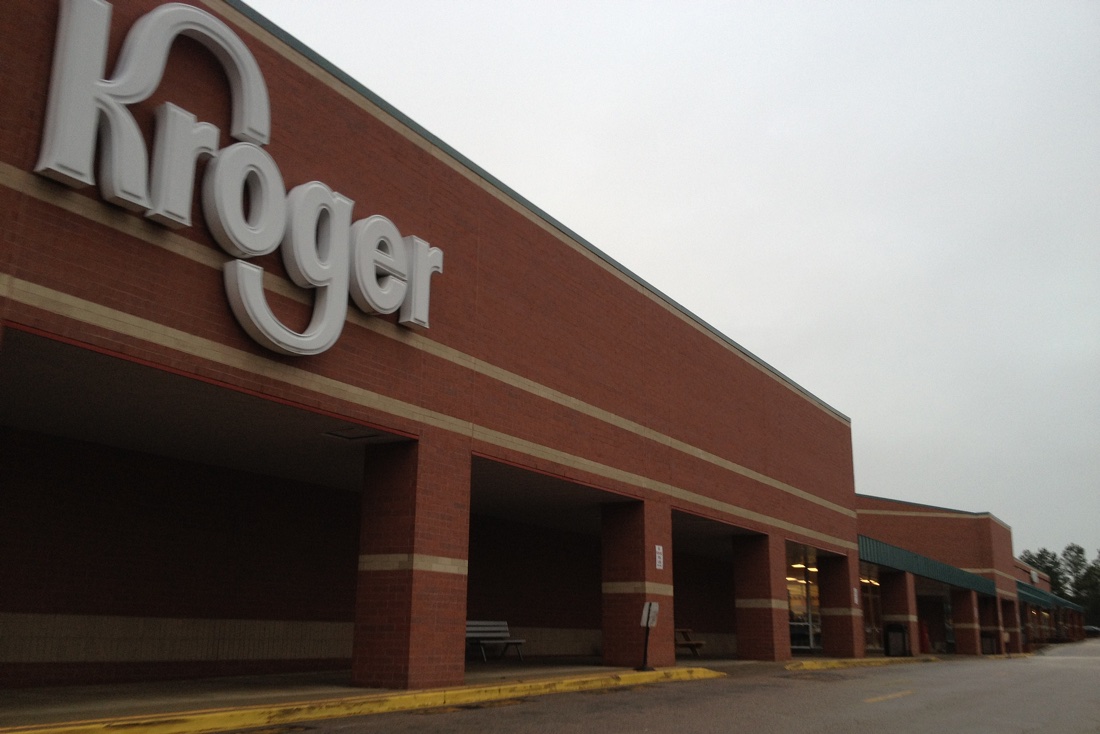 Kroger check cashing is just one of the services available through Kroger Money Services. Four additional services allow you financial convenience while you're buying groceries.
What is Kroger Check Cashing?
If you're interested in Kroger check cashing, then it's probably because you're already a Kroger grocery shopper. However, even if you don't get your groceries at Kroger, you can take advantage of their check cashing services. Just go to the Money Services counter inside of your local Kroger store. There are more than 1900 locations across the United States, so it should be easy to locate one near you. They have a store locator at MoneyServices.com if you want to search online for a nearby location.
Once you have found the location nearest to you, then you can take advantage of Kroger check cashing. You simply bring your check to the Money Services counter. After meeting a few requirements, you can cash the check, and leave with your money in hand.
Requirements for Kroger Check Cashing
First of all, you need to have your check with you. Moreover, this needs to be a professional check. Kroger check cashing services are not available for personal checks, third-party checks, or starter checks. However, you can cash the following types of checks at Kroger:
Business-issued checks
Government checks
Insurance settlement checks
Payroll checks
Rebates and refunds issued by a business
Tax refund checks
If you receive a paycheck every week or two, then you might want to use Kroger check cashing services. You can take the professional payroll check to the counter and get your cash. Then you can turn around and use that cash to buy your family's groceries. It is easy and convenient.
If you have your check, then the only other thing that you need is an ID proving that the check goes to you. Kroger's check cashing service accepts a wide variety of IDs including:
Driver's license
Matricula Consular ID
Military ID
Resident Alien ID
State-issued ID
Tribal Nation ID
US Passport
Finally, you need to know your social security number or tax identification number. You don't need to bring proof of that with you. However, you should have it memorized in case you are asked for it.
Kroger Check Cashing Fees
Almost every business that cashes checks is going to a charge you a fee. Kroger check cashing fees are minimal. They are comparable or lower than check cashing fees from other companies. Although you don't need to register for a Kroger Money Services account in order to cash checks at Kroger, you should sign up for their Shopper's Card because it gives you a discount on check cashing fees.
Fees start at $3 for checks that are valued at $2000 or less. Checks that range from $2000.01 – $5000 are charged $5.50, presuming that you have a Shopper's Card. Fees will be higher if you don't sign up for a Shopper's Card. It doesn't cost anything so why would you miss out on the discount? Do note that these fees, and the check cashing limits, can vary from state to state. Therefore, you should ask for clarification at your local Kroger check cashing location before cashing your first check there.
Additional Kroger Money Services
Even if you already use Kroger check cashing services, you might not be aware of all of the other things that you can do with your money there. Kroger Money Services goes beyond the check cashing. Knowing what they offer can add convenience to your life.
Kroger Bill Pay Services
When you get your paycheck, you take it to Kroger to cash it. You might get your groceries at the same time. Why not also pay your bills before you leave the store? Kroger allows you to easily make bill payments for major services including your car, cell phone, credit cards, mortgage, and utilities. They even have same-day bill pay, allowing you to pay at the last minute without incurring late payment fees or getting services shut off.
There are more than 15,000 billers that you can pay through Kroger Bill Pay. You need to bring your bill and account information with you to the bank. You can pay using CheckFreePay, Fidelity Express, Firstech, Money Gram, or Western Union.
Kroger Money Orders
If you need to pay bills that aren't offered through the bill pay services, you might want to use a money order. Kroger Money Services makes this task easy as well. They use Western Union to issue money orders. You give them the cash amount for the money order, along with enough to cover the fee. Fees and limits vary by state so check with your local Kroger Money Services desk for specifics. If you happen to also need to cash a money order, then you can do that at the same time.
Send and Receive Money with Kroger Money Services
You can send money to anyone anywhere in the world using the Western Union service through Kroger. You can send money internationally, directly to a person or as a deposit into their bank account. Moreover, you can send it within minutes or days, depending on how fast the person needs that cash. Here's what you'll need:
The person's name and location
The exact amount for the person to receive
Some additional money to cover the transfer fee, which varies by location and amount
How and when the person will receive the money
Kroger Money Services will give you a 10-digit Money Transfer Control Number (MTCN). Tell that to the recipient. They give that number, amount, and their photo ID on their end to receive the money. Likewise, if someone wants to send you money, you can use this service to pick it up at Kroger.
Kroger Debit Card Cashing Services
There are certain types of debit cards that you can cash in. In other words, you get the card, and you take it to Kroger Money Services to exchange it for cash. Kroger is able to cash:
Government benefits cards
Payroll cards
PIN debit cards
Prepaid debit cards
In other words, you can basically use Kroger Money Services as though it is an ATM. You can withdraw up to $5000. Of course, there's a fee for withdrawal, which is the same as the Kroger check cashing fee explained above. If you only need to get $300 or less in cash back, then you can actually do that right at the Kroger grocery checkout lane.
Clearly, you can do a lot more at Kroger than just get your groceries. Use Kroger check cashing and other Money Services for convenience. Make sure that you sign up for a Shopper's Card to get the best rates. Furthermore, if you're using any of the Western Union services through Kroger, then you might benefit by signing up for MyWU.
Read More:
Photo Credit: Mike Kalasnik