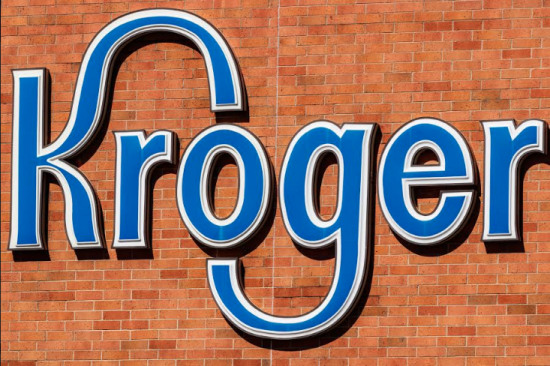 Whether you need a money order to make a payment, cash a check, or you need to send cash via Western Union, Kroger's money center can help. Some money centers within stores don't always hold the same hours as the store itself though. So, what are the Kroger money services hours of operation?
What Are Kroger Money Services Hours?
Typically, Kroger money services are open the same hours as your local store. Kroger hours may vary, depending on the location. For the most part, Kroger money services will open between 7 a.m. and 8 a.m. Stores generally close, along with the money services, at 10 p.m.
If your Kroger location is open 24 hours, money services will not be available 24 hours a day. You can expect them to be available the hours detailed above. If you have any specific questions about the hours, contact Kroger directly.
Services Available at Kroger Money Centers
People looking to utilize Kroger money services may want to know what all the store offers in terms of handling cash and other transactions. Most Kroger locations offer the following services:
Check cashing: Kroger will cash your payroll, government, tax refund, business, and insurance settlement checks up to $5,000 (no started, personal, or third-party checks). Shoppers with a Kroger Shopper's Card will also get a deal on check-cashing fees. For checks up to $2,000, there is a $3 charge. Checks between $2,000.01 and $5,000 will cost $5.50 to cash. You'll need identification such as a valid driver's license or state ID, military ID, Matricula Consular ID, or Resident Alien ID.
Pay bills: You can pay your electric, gas, cable, and cell phone bill at Kroger if your carrier is one of the 15,000 billers the grocer works with. Same-day payment is available for some bills but not all. If you don't see your biller on the list, you can ask an associate for help. You'll also receive discounts on these services with your Shopper's Card.
Card cashing: Use your debit card at Kroger Money Services and get cash back. You can get up to $5,000 back for the same fees associated with cashing a check. Another perk with this service is that you can take out the exact amount you need (down to the penny).
Money orders: You can also purchase money orders at Kroger, up to $1,000. If you need more than that, you simply buy more than one money order – fees start at $0.69 per money order.
Send and receive money: Kroger Money Services also works with Western Union. You can transfer money to more than 200 countries worldwide within minutes or choose Next Day delivery. If you need to collect a transfer, you can also do that at Kroger.
As always, if you have any questions about the services or hours, you can call your local Kroger directly for more information.
Photo: Social Woodlands
Read More