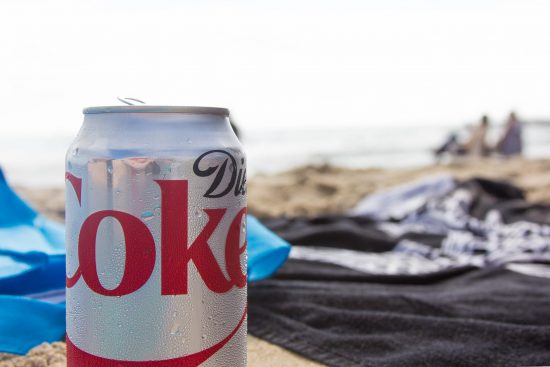 Exchanging diet drinks for high-sugar soda seems like a no-brainer, especially if you're dieting. Why waste the calories (and ingest all that additional sugar) for no reason? Health officials have been wary of diet soda and other similar beverages for some time. Now, new research has shown women who drink a lot of diet beverages have an increased risk of stroke.
Avoid Having Two or More Diet Drinks a Day
For the purposes of the study, researchers defined "a lot" of diet drinks as two or more per day. Women who claimed to drink at least two artificially sweetened beverages per day were found to be 31 percent more likely to have an ischemic stroke. For African American women and women who are obese, those chances double.
An ischemic stroke is the most common type of stroke and is typically caused by a blood clot. The chances of individuals having this type of stroke more than doubled if they consumed high levels of diet drinks.
The findings were derived from health data from over 12 years and included more than 81,000 women, ages 50+. Researchers compared the health status of women who drank two diet sodas or fruit drinks a day to individuals who drank those types of beverages once a week (or not at all).
What they found is the high consumption of diet drinks came with increased health risks, not just an increased risk of stroke. Women who consumed high numbers of diet beverages were shown to have a 29 percent higher risk of heart disease. Researchers also found they are 16 percent more likely to die earlier than others.
Diet Drink Alternatives
Although the study did not specify which artificial sweeteners the drinks contained, it is safe to say you should probably avoid them altogether. The American Heart Association suggests that the best no-calorie drink you can consume is water (plain, flavored, or carbonated). As long as it is unsweetened, it is the best choice for a diet drink.
Because all of the participants involved were 50+, it is unclear as to whether the findings would apply to everyone. However, regardless of your age, it is probably a good idea to steer clear of artificial sweeteners.
Readers, how often do you consume diet drinks? Are you concerned about these findings?
Read More