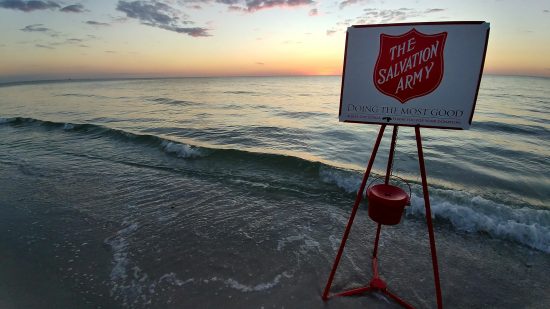 The Salvation Army was facing one of its leanest years in quite some time. That is until one Red Kettle was emptied and volunteers saw a strange gold coin. After further investigation, the organization realized it had received a $1K gold coin as a donation.
2018 Salvation Army Red Kettle Season
The gold coin is estimated to be worth $1,300 and was dropped into a Red Kettle in Louisville, Ky. on Friday. It was found in the Kettle from the Bashford Manor Walmart.
This donation is being called a Christmas Miracle by Salvation Army workers and volunteers. Until now, the Salvation Army was $65,000 below its $565,000 goal for the 2018 donation season.
"It's always a wonderful surprise to find one and truly speaks to the generosity of the Louisville community," Major Roy Williams said. "It's something we think about every year when the campaign begins; because in many ways it's become part of the Red Kettle tradition. It doesn't happen often in Louisville, but when it does, it's a true blessing, especially with the campaign set to end on Monday."
Where Can You Donate?
If you haven't seen a Red Kettle in your area yet this season you'd probably be the only person in the U.S. that hasn't. In many metro areas, there are 100+ Red Kettles where you can drop money through December 24.
Those not sure they'll pass a Red Kettle before December 24 can also donate to the Salvation Army online. If you want to make a donation before the end of the year, you can also donate online before January 1.
Readers, do you drop money in the Salvation Army Red Kettle?