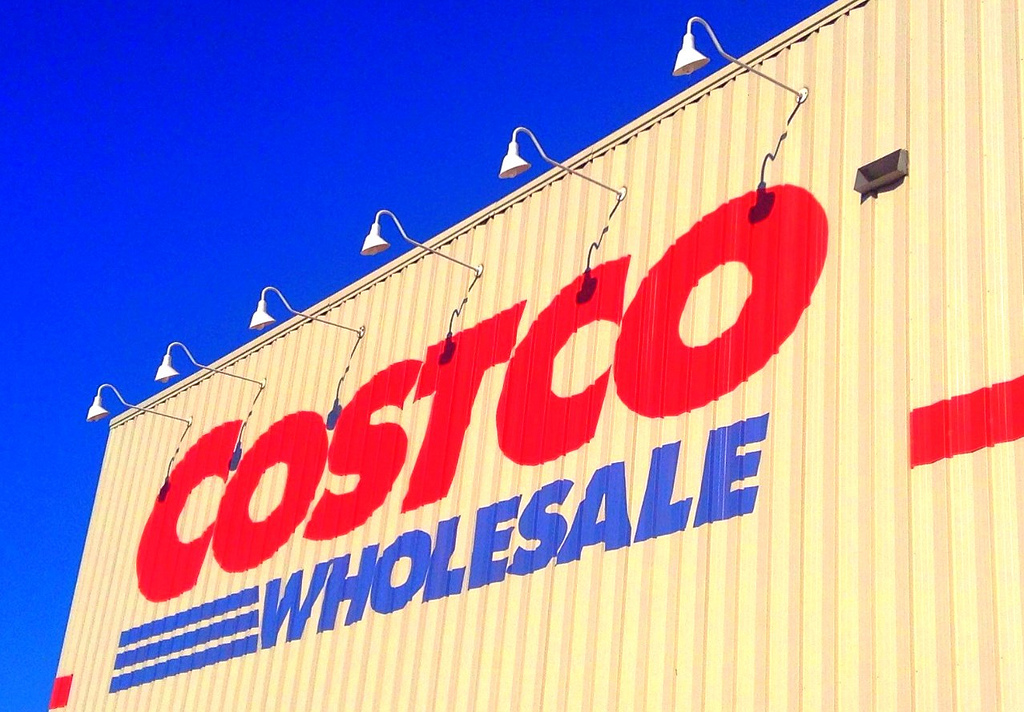 Shopping in bulk can save you a ton of money, especially if you stick to buying things that you know for sure you or your family will use or eat. When it comes to bulk or wholesale shopping, Costco is known for great deals and savings. Not sure where the nearest location is? Here are the Costco locations in Washington.
Costco Locations in Washington State
According to Consumer Reports, Costco is the best deal among warehouse stores. Costco not only offers its customers a longer return window than Sam's Club – 90 days instead of 30 for everything but electronics  – it also offers a much wider range of services. Costco members can buy much more than just bulk groceries, electronics, and household goods. You can also buy car insurance and get a mortgage. In fact, you can even purchase a casket at Costco. Costco also has better customer service, survey respondents say.
Costco has 85 million members worldwide and employs more than 205,000 full- and part-time employees. If you live in Washington state, there are more than 15 Costco locations for you to choose from. Most of them are in the western part of the state, near the Puget Sound and along Interstate 5.
Bellingham, WA
Bellingham is a coastal city of about 86,720 residents. It's near the Canadian border and serves as a port city for ferries to Alaska. The Bellingham Costco Warehouse is located at 4125 Arctic Ave.
Burlington, WA
Burlington, WA is a small town of about 8,300 people, located halfway between Seattle and Vancouver. The Burlington Costco is located at 125 S. Burlington Blvd.
Lynwood, WA
Lynwood is a suburb of Seattle with a population of about 36,485. The Costco in Lynwood is located at 19105 WA-99. There is a second location at 18109 33rd Ave W.
Everett, WA
Located about 25 miles north of Seattle, Everett is one of the main cities in the Puget Sound region. The Costco is located at 10200 19th Ave SE.
Marysville, WA
A Seattle suburb about 10 miles north of Everett, Marysville is home to a Costco at 16616 Twin Lakes Ave.
Tumwater, WA
Tumwater is a city of about 17,300 people located at the southernmost point of Puget Sound, where the Deschutes River enters Budd Inlet. You can find the Tumwater Costco at 5500 Littlerock Rd SW.
Issaquah, WA
Issaquah is a small city in King County located about 15 miles southeast of Seattle. The Issaquah Costco can be found at 1801 10th Ave NW.
Woodinville, WA
Woodinville, WA is a Seattle suburb that is home to breweries, wineries, wooded residential neighborhoods and waterfront parks bordering the Sammamish River. It has a Costco at 24008 Woodinville Snohomish Rd.
Vancouver, WA
Vancouver, WA is a city of 161,800 on the Columbia River. A suburb of Portland, Oregon, Vancouver is the fourth largest city in Washington State. A Costco Wholesale Warehouse can be found at 6720 NE 84th St.
Covington, WA
Covington is a city of 17,600 located near Kent, Auburn, and Maple Valley. The Covington Costco is at 27520 Covington Way SE.
Bonney Lake, WA
Bonney Lake is a city of about 20,000 people located south of Seattle. The Costco in Bonney Lake is at 9801 204th Ave E.
Kirkland, WA
Kirkland is a suburb of Seattle. Located east of the city, with a population of about 88,000, Kirkland boasts a Costco at 8629 120th Ave NE.
Redmond, WA
The home of Nintendo of America and Microsoft, Redmond also harbors a Costco at 7725 188th Ave NE.
Union Gap, WA
Union Gap is a small town of about 6,000 people located in the Yakima Valley, on the northern tip of the Yakima Indian Reservation. This town is known for its shopping opportunities, including a Costco at 2310 Longfibre Rd.
Camas, WA
Camas is a town of about 19,000 near Vancouver and the Oregon border. The Costco in Camas is at 19610 SE 1st St.
East Wenatchee, WA
East Wenatchee is a suburb of Wenatchee located in Douglas County. It has a population of about 13,500. The Costco is at 375 Highline Dr.
Sequim, WA
Sequim is a small town on the banks of the Dungeness River, at the base of the Olympic Mountains. It's home to about 6,600 people. The Costco is located at 955 W Washington St.
Costco Store Hours
Store hours don't usually vary, so you can expect them to be about the same no matter which location in Washington you visit. Except for the Costco holiday schedule, stores are generally open according to the following schedule:
Monday through Friday from 10:00 a.m. until 8:30 p.m.
Saturday from 9:30 a.m. until 6:00 p.m.
Sunday from 10:00 a.m. until 6:00 p.m.
If you like saving money and don't mind stocking up on staples, Costco is for you. Whether you live in western Washington State or further to the east, there's a Costco close to you. Even if you have to drive a bit to get to a Costco, it can be worth it to keep your grocery bill reasonable.
(Photo Credit: Mike Mozart)
Read More
Does Costco Liquor Offer Real Savings?
Costco Comparison: How Does It Rank Among Competitors?
Is the Costco Membership Fee Worth It?