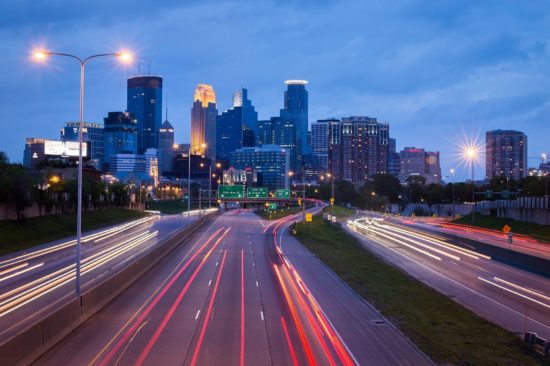 If you're thinking about relocating, finding one of the cities with the best job markets is a must. Otherwise, you may find it difficult to remain in your new home or handle basic expenses.
Luckily, the U.S. economy has largely recovered from the crash of 2008, increasing your total number of options. But, if you want to find a city with one of the best job markets, you might want to start with one of these 10.
1. Fargo, North Dakota
Fargo has below-average unemployment, meaning many businesses can't find the workers they need. Plus, skilled jobs that don't require college degrees are fairly plentiful and offer reasonable salaries.
2. Columbus, Missouri
A combination of low unemployment and steady job growth make Columbus a great destination for job seekers. The number of available industries is also increasing, and a rising technology sector is ideal for IT professionals looking to get in on the ground floor.
3. Oshkosh, Wisconsin
With an exceptionally low average commute and reasonable cost of living, Oshkosh is convenient and affordable. The economy is diverse, although a strong forest products sector makes it great for manufacturing professionals.
4. Honolulu, Hawaii
Aside from being a beautiful city, Honolulu's growth in the real estate, construction, and law sectors creates new opportunities for job seekers. The cost of living can be high, however, so you need to take that into account.
5. Ames, Iowa
Thanks to Iowa State University, technology and engineering companies chose to make Ames their home. Plus, the city is fairly affordable, ensuring your hard-earned dollars go further.
6. Lincoln, Nebraska
Lincoln has become a haven for young professionals and entrepreneurs. The business community is also highly collaborative, speaking to the culture of the area.
7. Lewiston, Idaho
The only seaport in Idaho is in Lewiston, making it a great home for manufacturing businesses. A booming health-care sector and a rise in the educational services industry has also led to a range of opportunities.
8. Des Moines, Iowa
Des Moines offers a diverse job market. Opportunities exist in finance, insurance, construction, real estate, technology, and more.
9. Wausau, Wisconsin
Accounting, sales, and technology professionals may want to call Wausau home. The city has a small town feel and below average commute times, making it an excellent option for a low-stress lifestyle.
10. Minneapolis
For those who prefer big cities, Minneapolis is ideal. The area is full of opportunities, amenities, and attractions, making it highly attractive.
Ultimately, the cities on this list have some of the best job markets around. If you're thinking of relocating, make sure to check them out.
Readers, have you ever lived in any of these cities — or are you contemplating moving there? Tell us about your experience in the comments below.
Read More
Looking for more career articles? Here are a few to get you started:
If you enjoy reading our blog posts and would like to try your hand at blogging, we have good news for you; you can do exactly that on Saving Advice. Just click here to get started.