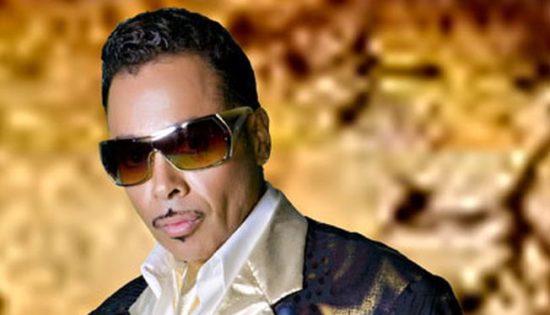 Morris Day may no longer be a household name but he's striving to stay relevant in the music industry (and it's working). Day, whose primetime in the spotlight was in the 1980s and 1990s, recently linked up with Snoop Dogg to produce a single called, "One Night Stand." You may remember Day from his role in the 1984 film "Purple Rain" but not much else. So, what is Morris Day's
net worth
and how did he accrue such wealth?
---
Morris Day's Profile:
Net worth in 2017: $3 million
Profession: Musician
Age: 59
Source Of Wealth: Performance career
Residence: Sprinfiled, Illinois
Citizenship: U.S. Citizen
Marital Status: Divorced; Judith Jones
Education: No formal education
---
Morris Day's Career
What most people know about Morris Day is that he was the lead singer of a band called "The Time." He also appeared as the antagonist, opposite Prince, in the 1984 hit "Purple Rain." Many people don't know that Day actually went to high school with Prince. He, the recently deceased pop star and Andre Cymone had a band together called "Champagne."
The band didn't have a long life though. Eventually, Prince departed from the group to embark on his solo career, bringing Cymone with him as a band member. Cymone didn't stick with Prince's band though. He and Morris Day were planning a project of their own, an R&B group by the name of "The Time," formally "Flyte Tyme."
Believe it or not, Day was not sought-after as the lead singer for the band. However, Prince helped him get into the band as the singer and Day's career really took off. Morris Day and The Time got the most visibility in the film "Purple Rain" when Day played the part of the loud-mouth performer, opposite Prince. He also appeared alongside Prince in "Grafitti Bridge" in 1990.
In 1990, The Time hit its peak as a group. The group got its first #1 hit, "Jerk Out." Members of the band were ecstatic. However, it never happened again for The Time. Slowly, the group faded out and, with time, so did Day. Although he and the group appeared at the 2008 Grammy Awards show on stage with Rihanna, he's not been extremely active in the entertainment industry. How has that impacted his wealth?
Morris Day's Net Worth
It is estimated that the aging performer's net worth still sits around $3 million. Even though he hasn't seen much work in recent years, Morris Day's net worth hasn't been affected heavily.
This is mainly because Day strives to remain relevant. While the bulk of his cash was earned through his career in the 80s and 90s, he has continued to be in the spotlight from time-to-time. In the early 2000s, he was still a sought-after name to have on your concert bill. At the 2008 Grammy Awards, he reunited with The Time to be on stage with Rihanna.
After his dear friend, Prince, died in April 2016, Day also came out with a single "Over the Rainbow." The tune was recorded over the track for Prince's "Beautiful Ones." He wanted to pay his respects to his dear friend and fellow musician.
More recently, Day released the single "One Night Stand" with Snoop Dogg (video below). Although the pair may seem unlikely, it brought Day back into the spotlight after being forgotten for some time. There are no inclinations that this will have a huge impact on Morris Day's net worth but it is a way for him to remain active in the industry, which is key to maintaining wealth.
What do you think about Day's net worth estimate? 
Photo: The Howard Theatre