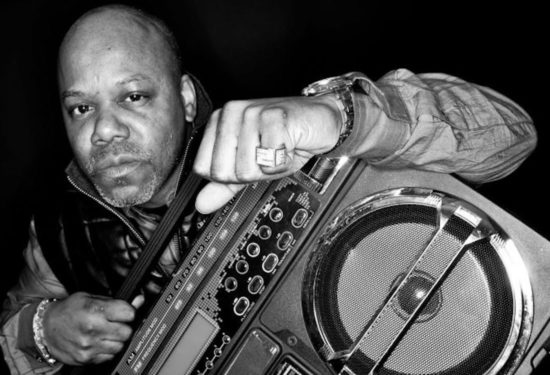 Too Short, along with a number of other rappers embarked on a rap nostalgia tour earlier this year which has surpassed the expectations of most people who have seen it so far. Although he isn't a name you hear every day anymore, Too Short has continued to be successful in the music industry, whether you've heard about it or not. So, what is Too Short's net worth and how has he continued to make money outside the spotlight?
---
Too Short's Profile:
Net worth in 2017: $15 million
Profession: Rapper
Age: 51
Source Of Wealth: Music career
Residence: Oakland, California
Citizenship: U.S. Citizen
Marital Status: Married; Erica Escarcega
Education: No formal education
---
About Too Short
Too Short was born Todd Anthony Shaw in 1966 in Los Angeles. Like many West Coast rappers from the 90s and early 2000s, Too Short is from South Central, Los Angeles, California. He grew up in Oakland, and while he lived in Atlanta for some time, he always returned to California.
Many people may not realize that Too Short actually started recording music in the 1980s and, prior to rapping, he was a drummer in the band at his high school. By 1985, Too Short released his first single called "Don't Stop Rappin'." It was one of the first rap songs to ever include the word "bitch" in the lyrics.
Too Short's Career
Too Short's career really took off in the 1990s and early 2000s though. Well, his first hit album, "Life is… Too Short," was released in 1989. After that release, he began working with big-name rappers like Tupac Shakur and the Notorious B.I.G.
Not only was he included on songs with those huge stars but he also made quite a career for himself. He went on to produce several more studio albums and collaboration projects with singers like Puff Daddy and Wiz Khalifa. Too Short also moved from the West Coast rapper scene to the Southern rapper scene over the years (after moving to Atlanta).
His singles have even appeared on theme music for videos, like Grand Theft Auto. The rapper has also been featured in other advertisements and endorsements over the years. He is also a go-to performer when you're looking for someone to work with or collaborate with. Even Lady Gaga has shared the spotlight with Too Short.
He has been featured on a plethora of hits throughout the years and, 30 years into his career, Too Short is continuing to make music. In fact, he is preparing to release another album on December 15, 2017, titled "The Pimp Tape." So, what has all of this hard work done for Too Short's net worth?
Too Short's Net Worth
In 2017, Too Short's net worth is estimated to be around $15 million. Because he is considered to be one of the pioneers of West Coast rap, having a multimillion dollar net worth isn't that surprising. However, Too Short hasn't been all that active in the music industry in recent years. He also hasn't done much solo work recently. So, where is estimated net worth coming from?
He has been listed among the highest paid rappers in the world. His overall earnings throughout his career have totaled to more than $96 million. Annually, Too Short earns around $1.7 million (about $392K from endorsements). His overall net worth has practically doubled since 2012 (when he was valued aroudn $8.5 million).
In 2012, it was estimated that the rapper had earned more than $10 million from his album sales alone. It is also expected that his annual earnings should be trending upwards 2015 to the present. Currently, it is estimated that he made over $2 million in 2016 and it is predicted Too Short will earn even more in 2017 with the release of his upcoming album.
There is no doubt that Too Short has had a successful career but he hasn't diversified his portfolio as extensively as other musicians (like Jay-Z, for instance). So, what do you think? Will Too Short's net worth continue to grow in the future or will he fade out like many other celebrities? 
Photo:
HipHopnMore