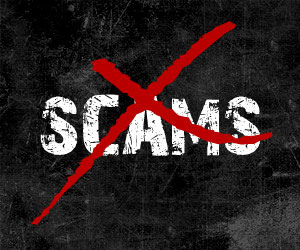 Credit scores have a major impact on the day-to-day lives of consumers. They determine if you can rent an apartment, how much you will pay to borrow money and if you can purchase a home. The contents of your credit card used to be a mystery that only lending officers had access to. To aid consumers, the government required credit bureaus to allow consumers access to the contents of their credit reports.
The government requires that credit bureaus provide consumers with a free copy of their credit report once per year. The three credit bureaus Equifax, Experian, and TransUnion have created one site to meet satisfy this requirement.
What s an annual credit report?
The annual credit report is the free copy of their credit report that every consumer is entitled to once per year. It shows all the information that is in a consumer's credit report. The annual credit report does not provide a credit score, but it does provide the information that is used to calculate your FICO scores.
The website that the three credit bureaus created to fulfill the government mandated reporting is Annualcreditreport.com. It provides one copy of the your credit report from each of the three credit bureaus one time per year. You can download all three copies at the same time or download one report from each credit bureau at different times during the year. There are some exceptions that will allow a consumer to receive more than one copy of their credit report during the year. For example, if you are denied a loan based on your credit score, you can receive a copy of your credit report.
Common Annual Credit Report Scams
Scammers have capitalized on the opportunity to take advantage of unknowing consumers. Here are some ways to avoid common annual credit report scams.
Avoid Imposter Sites
There is only one legitimate annual free credit report website. If the URL is not annualcreditreport.com, it is an imposter site. Do not enter your personal information into an imposter site. You will put yourself at risk for credit card fraud and identity theft.
Do Not Enter Your Credit Card
The annual credit report is free and will never ask you for a credit card to access your free report. It does not provide a credit score, but there are sites that offer a free credit score. Legitimate free credit score sites like Credit Karma and Credit Sesame do no require a credit card to open an account. A website that offers a free service and asks for a credit card before you can sign in is a warning sign. Do not enter your credit card on a website that claims to offer a free credit report.
There Is No Quick Fix For Your Credit Score
The only way to improve your credit score is to make good financial choices over time. Removing errors will give your score a quick bump, but there is no quick fix to your credit score. If a company claims that they can dramatically improve your credit score right away, be wary. It is most likely a scam.
Like Saving Advice? Subscribe!
Subscribe to get the latest Saving Advice content via email.