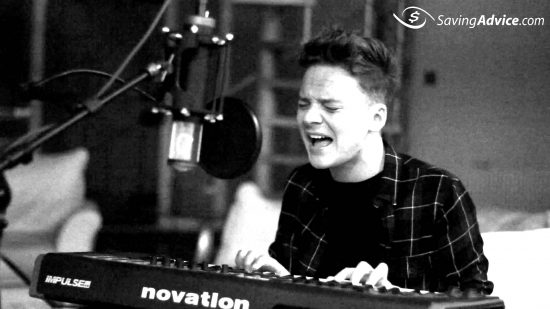 Conor Maynard is yet another internet sensation that has claimed his way to fame. Different from internet stars like
Cassey Ho
and
Jimmy Tatro
, Maynard has made a name for himself through his musical talent.
There have been other internet stars who got their start on Youtube, like Justin Bieber, who have become millionaires. So, what about this new music sensation? What is Conor Maynard's net worth?

---
Conor Maynard's Profile:
Net worth in 2017: $375,000
Profession: Singer
Age: 24
Source Of Wealth: Youtube/Singing
Residence: United Kingdom
Citizenship: English
Marital Status: Single
Education: Cardinal Newman Catholic School
---
Conor Maynard's Career
Conor Maynard was born on November 12, 1992 in Brighton, England, where he still resides. Maynard has always been musically inclined and often enjoyed singing other artist's songs.
At the age of 14 Maynard joined the video sharing site, Youtube, and uploaded his first video. He sang "Breathe" by Lee Carr for his first Youtube video and since then he's uploaded boat loads of covers and original songs.
Maynard and his close friend Anthony Melo have paired up on quite a few songs as well. Melo raps while Maynard carries the melody. The pair has covered songs like Taio Cruz's "Dynamite" and Rihanna's "Only Girl in the World."
Eventually Maynard's talent became recognized by a big name. He covered Ne-Yo's "Beautiful Monster" which caught the pop star's attention. Ne-Yo reached out to Maynard and became his mentor. In turn, Maynard signed with EMI/Parlophone and Turn First management (the company responsible for developing the artist).
Since then he's been able to release numerous albums and each of his Youtube videos receives millions of page views each. So, what does that mean cash wise? What is Conor Maynard's net worth?
Conor Maynard's Net Worth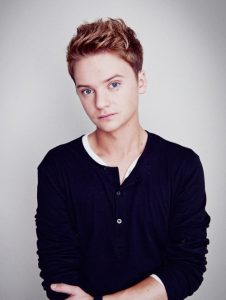 Oftentimes compared to pop star Justin Bieber, Conor Maynard's net worth sits a bit below Bieber's ($200 million) at $375,000. However, Maynard is still a growing artist so there is no telling how much his net worth could grow in the years to come.
The bulk of Maynard's net worth stems from advertising on Youtube but he also has cash coming in from other things as well. With over 4 million Youtube subscribers, the 24-year-old singer has gained quite the following so many people are also buying Maynard's music and paying for tickets for his performances. He is able to earn some money from these channels as well. Most of his singles have sold up to 100,000 copies.
In 2017 Maynard plans to continue what he's been doing. He'll be postings covers to Youtube and social media and creating some of his own music as well. You can also see him perform live throughout the year.
Like most of the blossoming Youtube talent out there, Conor Maynard isn't likely going anywhere any time soon and it's likely that his net worth will climb in the future as well.
If you're interested in Maynard's music, check out one of his most popular videos below.
Did you like reading about Conor Maynard? You may also enjoy reading about Beyonce's net worth.