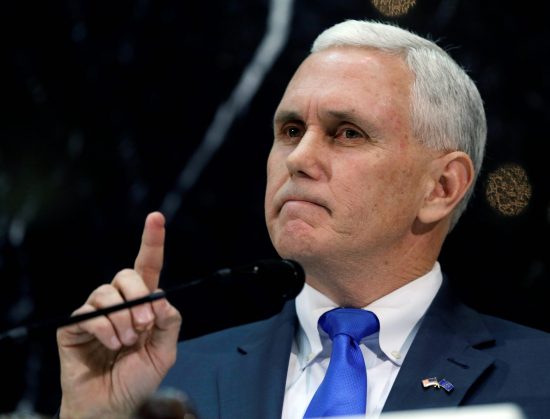 It has been almost exactly a month since the November election and Donald Trump and Mike Pence are still trending in the news every day.
You know that Trump and Pence have been running as a team since the president-elect was nominated as the Republican candidate for the 2016 election in July. What you probably didn't know is that Mike Pence's net worth is among the lowest of politicians. What is Mike Pence's net worth?

---
Mike Pence's Profile:
Net worth in 2016: Estimations range between $150,000 and $700,000
Profession: Politician
Age: 57
Source Of Wealth: Political Career
Residence: Columbus, Indiana
Citizenship: U.S. citizen
Marital Status: Married; Karen Pence
Education: Indiana University Robert H. McKinney School of Law
---
Mike Pence's Career
Mike Pence was born on June 7, 1959 in Columbus, Indiana. He was one of six children and his family supported themselves by running a group of gas stations. Pence went on to earn a high school diploma and then a BA degree in history from Hanover College. After his first four years he received a JD degree from Indiana University's Robert H. McKinney Law School.
Prior to the Reagan administration, Pence was actually a Democrat and voted for Democrat Jimmy Carter in the 1980 election. He said that he identified with Ronald Reagan and agreed with his conservationism approach. This led him to lean more towards the right.
Pence graduated from law school in 1986 and was an attorney at a private practice. In 1988 and 1990 Pence unsuccessfully ran for Congress. After being defeated twice he became president of the Indiana Policy Review Foundation. He left his position as president in 1993 and began to focus more on his political career.
Related Articles
Mike Pence's Net Worth
Dave Ramsey's Net Worth
How Much is Apple Worth
Facts About Bill Gates
In 2001 Pence became a member of the U.S. House of Representatives for Indiana's 2nd district. In 2003 he became the representative for the 6th district and was the representative until 2013 when he became Indiana's 50th governor.
Now Pence has assumed his most prestigious political role yet: Vice President of the United States. He will be Donald Trump's right-hand man. What is Mike Pence's net worth and how will it be affected by assuming this new position?
Mike Pence's Net Worth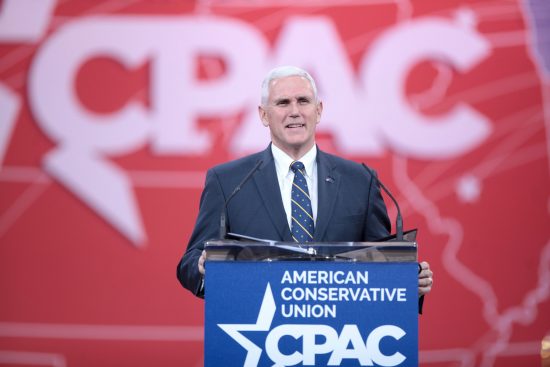 There is no clear answer when it comes to Mike Pence's net worth. Oftentimes with politicians the public receives a self-estimated net worth or people take guesses at the politician's net worth based on assets and annual income.
Mike Pence's net worth is estimated in some publications as low as $150,000 and others as high as $700,000. According to Heavy.com, Pence's most recent financial profile, which was filed in 2012, would lead you to an average net worth of $211,510. This estimation does not include Pence's home in Indiana, however.
His annual salary as governor was $112,000 and his congressional annual salary was about $174,000. When you think about that stacking up over 12 years you may wonder where all his cash has gone to only amount to a net worth of $211,000. Well, Mike Pence has never released his tax returns so there is no true way to know what his true net worth is or how much cash he's taking in every year.
It isn't yet clear whether Pence and his running mate will ever release their tax returns, however, the best we have are estimates as to what each politician's net worth is.
Did you enjoy reading about Mike Pence's net worth? You may also enjoy Donald Trump's net worth and Ben Carson's net worth.
Photo: Veterans Today and Gage Skidmore