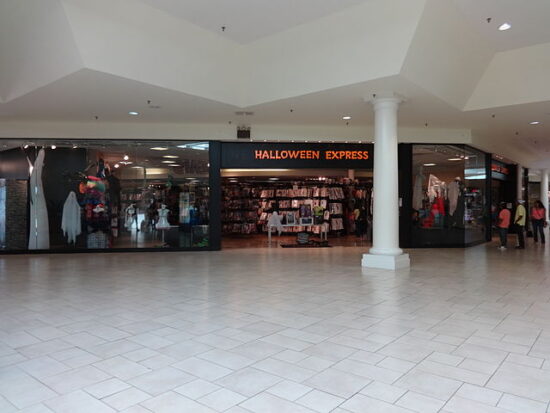 Halloween is like many holidays. Stores want to stay open to generate more revenue; employees want to spend the holiday away from work. This makes guessing what stores will be open, what stores will be closed, and what stores will close early a tricky process. Fortunately, we've compiled a list of Halloween hours for many of the major U.S. retailers whom you may want to visit late on Halloween. For the most part, stores follow the same hours on Halloween 2015 as they do other years. The stores even sometimes disregard the holiday altogether and keep the exact same hours as they would for any old Saturday. Yes, Halloween is on a Saturday this year – get prepared for a crazy night:
Halloween Express:
Depends on location but usually 10 p.m.
Sam's Club: Depends on location but usually 8:30 p.m. — same as the usual Saturday closing time
Costco: 6 p.m.
BJ's Wholesale Club: 10 p.m.
Target: Normal hours, most locations close at 11 p.m.
Party Express: 9 p.m.
Party City: 9 p.m.
Hobby Lobby: 8 p.m.
Dollar Tree: 10 p.m.
Dollar General: Depends on location but either 9 p.m. or 10 p.m.
Kohl's: 11 p.m.
Macy's: 10 p.m.
Von Maur: 9 p.m.
JC Penny: 9 p.m.
Sear's: 9 p.m.
Most stores do keep the same hours for Halloween 2015 as they do on any other Saturday. However, consult this list and also check Google or even call the store to confirm closing time for the specific store you're visiting. With most franchises, hours are somewhat up to the owners.
Google typically draws data from the store's website, so when a simple search query is executed you'll know exact if the store is open. This search methodology also helps feed tools like Apple's Siri and Microsoft's Cortana. So if you're unsure about the closing time of your favorite store, give it a Google using a very simple query. If the page is optimized well on a local level, the exact location plus up-to-date store hours will populate.
However, that would be ideal but this takes time. That is why we have aggregated what we think to be the best results. This article is a one stop shop for finding out what stores are open and for how long this Halloween. Perhaps you want to pick up a costume at Halloween Express. Then you may want to get decorations at Hobby Lobby. You may want to get tools to repair your haunted house at Sears, and finally you may want to hit Sam's Club to buy extra candy – after all, you can never have too much Halloween candy.
No matter where you decide to go this Halloween, note that it's a minor enough holiday that your favorite store will be open. It's really just a matter of if they close early (perhaps) or keep the same hours as usual (probably). For stores that never close, look at Walmart and similar stores which are always lit.
Enjoy Halloween 2015. It's on Saturday which is perfect for people wanting to make it an entire weekend of frights. Stay safe and don't spend too much!