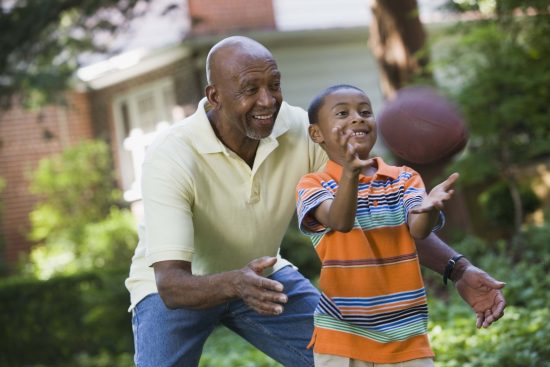 Grandparents have given so much, first as your parents and then as helpers and teachers for your kids. They remind us of where we came from and what a difference one person can make in our lives. Help your kids honor their grandparents by sharing one of these thoughtful activities on Grandparents Day.
A Visit Today and More Often
Many don't realize that Grandparents Day started in 1973. West Virginia's Marian McQuade noticed how many nursing home residents had been forgotten by their families. She stated Grandparents Day was meant to "honor grandparents, to give grandparents an opportunity to show love for their children's children, and to help children become aware of the strength, information, and guidance older people can offer." So honoring grandparents starts with a visit. But one visit isn't enough. Set a schedule so you can visit them often and acknowledge all the joy and love they brought to your life.
If your parents have passed on, contribute to the happiness of other seniors who may have lost the connection with their families. Visiting seniors is a great way to teach your kids the value of senior citizens while helping others.
Bring or Give a Pet
If there's one thing that kids and grandparents both love, it's pets. A dog is the obvious choice to bring on a visit with grandparents, but any fuzzy critter will do. Your kids and parents will enjoy a bonding experience that offers enormous benefits. Interacting with pets improves the level of happiness for seniors while lowering blood pressure. Seniors who own pets enjoy the added benefits of being more active as they love and care for their pets.
Interviews with Grandparents
Many websites offer sample questions you should ask grandparents to both make them feel appreciated for their accomplishments and to help friends and family learn from their experiences. Ask them about their brothers and sisters, their spouses and their heroes. Ask them for the most important advice they wish they had received when they were younger. Questions like these refresh memories, and the answers can teach you a lot about your family and its history.
However you celebrate, make sure the activities bring joy to the life of a grandparent who otherwise would be lonely on this day!