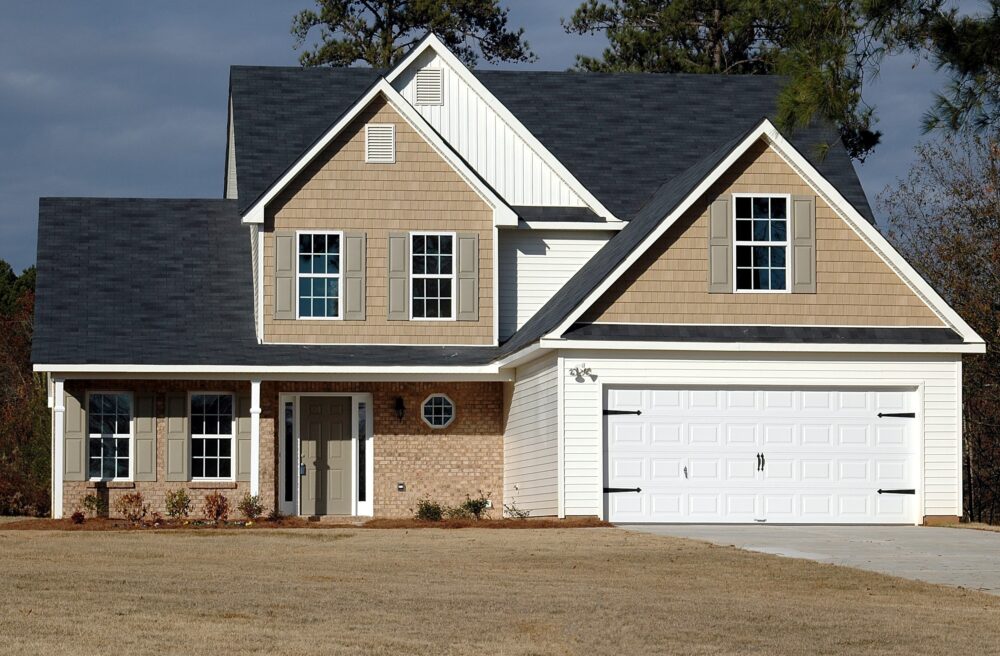 My partner and I moved from our 700 square foot apartment in Greater Boston to a farmhouse on ten acres of land in rural Michigan last year. Our home has 2,000 square feet of finished living space upstairs and downstairs. There's also a partially finished basement that we turned into a rec room.
Compared to the apartment we came from, our house feels massive even though it's about average. The average size of a single-family home in the US is around 2,300 square feet. But unless you have a big family or a lot of stuff, I've realized you probably don't need that much space.
We Aren't Utilizing All The Space in Our Home
When we first moved into our home, I thought it would be the perfect amount of space for us. I had plans for every room and had a great time decorating. But as the months have gone on, I've realized I stay in the same three rooms most of the time. I mainly hang out in the primary bedroom, living room, and kitchen, which probably make up about 700 square feet of our home. I rarely go down to the basement or upstairs. There's also a big mudroom and a half bath off the kitchen that both feel like wasted space because we don't really need them.
We aren't fully utilizing our 10 acres of land either. We had plans to clear some of our land so we could put in a bigger garden, an orchard, and some pens for sheep or goats. However, we haven't had the time to make that happen yet. So far, we've only used about one acre of our land. It almost feels like the other nine acres don't exist because they're heavily wooded and I haven't walked around them much.
We Could Be Comfortable in a Smaller House
Because we aren't utilizing all the space in our home and on our land, it feels like we have a bigger mortgage payment and higher property taxes for nothing. We could probably live comfortably in an 800 or 1,000 square foot house if we had a shed or garage for storage. We'd be able to pay off a smaller home much faster and be mortgage-free in half the time.
Although there are many things I love about our home, it's hard not to think about the opportunity cost of living in a bigger, more expensive place. Because we could live comfortably in a home that's half the price, it feels wasteful to splash out on a bigger house.
Our house is within our means and we can afford to make additional principal payments every month. But as a personal finance writer, I try my best to practice frugality and optimize every part of my financial life. If there's a way to cut down my housing costs, I'm going to choose the cheaper option every time.
For a few months, I've been considering moving into a small cabin and renting out this big house. Letting renters pay the mortgage and moving back into this house when it's fully paid off seems like a smart financial move to me. But my partner is pretty attached to the house and doesn't feel the same need to optimize all aspects of our finances. This is the first major difference of opinion we've had over our finances, so it's new territory for us!
So What's Next?
My partner and I are exploring our options and have agreed to try to come to a compromise. We're currently looking for a rental property to generate some extra income to help pay for our bigger mortgage. If the rental property doesn't perform well, we may consider moving into it instead and renting out our current primary residence. We'll see what happens over the next few months and I'll give you an update when we decide what to do.
If your partner wanted a bigger or more lavish home than you, how did you come to a compromise? I'd love to hear about your experiences in the comments section below!
Read More
Is Costco Opened on Mother's Day 2022
Why I'm Stocking Up On Food Right Now
8 Financial Benefits of Living in Tucson
Come back to what you love! Dollardig.com is the most reliable cash-back site on the web. Just sign up, click, shop, and get full cashback!
Vicky Monroe is a freelance personal finance and lifestyle writer. When she's not busy writing about her favorite money saving hacks or tinkering with her budget spreadsheets, she likes to travel, garden, and cook healthy vegetarian meals.