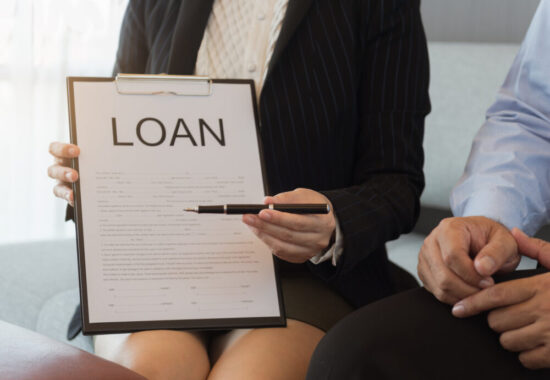 Fig Loans markets itself as a payday loan alternative. However, is the company actually a better choice, or is it essentially a new spin on the same emergency-loan concept that most payday lenders follow? If you're asking questions like that, here's what you need to know about Fig Loans.
What Is Fig Loans?
Fig Loans is an online lender that focuses on emergency short-term personal loans. Billing itself as an alternative to payday loans, the company focuses on individuals with fair to poor credit who may not have many emergency cash options outside of the payday loan market.
However, these loans also have options for credit-building, something else that may appeal to individuals with bad credit or with non-existent credit histories. This option isn't technically a loan, however.
How These Loans Work
As mentioned above, these loans technically has two financial products. First, there are emergency personal loans. Essentially, these are classic installment loans. Borrowers receive a specific amount of money and have to make payments on a set schedule to repay what's owed plus interest.
Borrowers can get Fig Loans in amounts ranging from $300 to $750, depending on their qualifications. Regardless of the amount, the repayment term is in the four-to-six-month range, though the company offers extensions to those who may need them.
The application process is straightforward, requiring classic information like contact details, income statements, and similar data. Decisions are made quickly – typically either same-day or next-day, depending on when the application is submitted – and funds are available in as little as one business day after approval.
Second, they offer credit-building loans. However, these don't actually work like a conventional loan. Instead, you'll commit to sending Fig Loans a specific amount each month for a year, which the company puts into a savings account. However, they report the activity as a loan payment, allowing you to build credit. Once you complete the term, you get the principal back.
With the credit-building loan, there is a setup fee. That amount is kept by Fig Loans for managing the account.
Can Anyone Use Fig Loans?
No, everyone can't use Fig Loans. As with all lenders, there are eligibility requirements. When you apply, the company doesn't check your credit score, but it will look at other financial factors. That includes your income level and current debt load. If the company feels you're too big of a risk, it won't fund the loan.
Additionally, Fig Loans only operates in a handful of states. If you don't live in California, Florida, Illinois, Missouri, New Mexico, Ohio, Texas, or Utah, you aren't eligible.
Are Fig Loans Better Than Payday Loans?
Fig Loans advertises itself as a payday loan alternative, specifically focusing on the exorbitant interest rates most payday lenders charge. However, while the company does charge less in interest than some payday lenders, its interest rates are still incredibly high.
While the exact terms vary based on the borrower's location and loan terms, Fig Loans showcases example calculations using a 190 percent APR. Since that's an example it showcases, it's usually safe to assume that at least a portion of borrowers is charged a rate above that mark.
There is the benefit of reporting to credit bureaus – something that payday lenders don't typically do. Since that's the case, it can help borrowers with bad credit improve their scores, but it's still a high price to pay for that privilege.
In the end, Fig Loans may be cheaper than a traditional payday loan, but that doesn't make it an affordable option. Since that's the case, these loans should be considered as a last resort
Similarly, the fee for the credit-building loan is very high. However, it's an option for anyone who doesn't need emergency cash now and wants to get their credit score moving in the right direction.
Do you think Fig Loans are a solid alternative to payday loans? Why or why not? Have you used a Fig loan and want to tell others about your experience? Share your thoughts in the comments below.
Read More:
Come back to what you love! Dollardig.com is the most reliable cash back site on the web. Just sign up, click, shop and get full cash back!
Tamila McDonald has worked as a Financial Advisor for the military for past 13 years. She has taught Personal Financial classes on every subject from credit, to life insurance, as well as all other aspects of financial management. Mrs. McDonald is an AFCPE Accredited Financial Counselor and has helped her clients to meet their short-term and long-term financial goals.