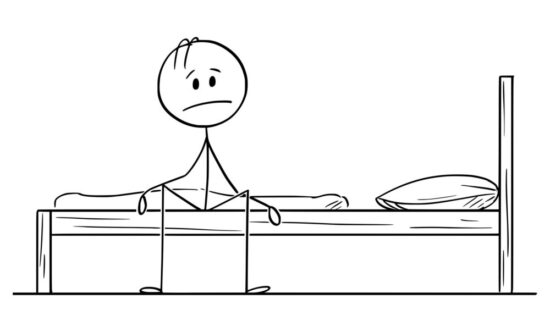 Yesterday, I shared with you 10 mental health benefits of saving money. As I mentioned in that post, I have a Masters degree in psychology. However, much of that information came directly from my own personal experience. I've been open with you in the past about the fact that I live with chronic, recurring depression. So, I thought that today I might give you more personal insight into how depression has impacted my own finances over the years.
Brief Mental Health Recap
When I was in my late twenties, I had my worst mental health breakdown. Until then, I'd struggled with symptoms for years. However, I just assumed that they were personal failings. I thought that if I worked hard enough, then I would have a better life. I simply didn't understand that I was struggling with depression.
Once I finally sought help, my diagnosis was double depression. I had dysthymia, now called Persistent Depressive Disorder, which means that I had depression symptoms for two or more years. I also had Major Depressive Disorder, which means I was suffering right then with acute depression symptoms. I came to understand that I'd probably been dealing with depression since my early teens.
I'm in my early forties now. Depression still plagues me. I have a much better grasp on it now. I have the tools, the support system, the internal and external resources to cope with the periods when it's present. It's well-managed. However, I don't think I'll ever really be without it in my life. Therefore, I've learned to live with it.
10 Ways Depression Impacted My Finances
Depression has always been closely linked with my personal finances. Here are some of the ways:
1. I Could Not Work a Traditional Job
Due to my depression symptoms, I simply couldn't get up and go to a job consistently five days a week for years on end. I tried when I was younger. I absolutely thought that this was a personal failing. I berated myself for it. This worsened my depression symptoms and made working even harder.
On the plus side, I learned to navigate this very early on by working for myself. Freelancing and independent contracting are prevalent today, especially since COVID-19, of course. However, it wasn't quite as easy in the early oughts. Nevertheless, I figured it out. I was an early Internet solopreneur.
This, of course, comes with many ups and downs. So, over the years, I've faced financial challenges related specifically to working for myself. And this, in turn, is related specifically to my experience of depression.
2. There Were Times I Couldn't Work At All
Thankfully, these have been few and far between. Mostly, they happened when I was younger, before I understood my depression as well. Back then, I would just try to keep going, try to keep fighting through the symptoms. Inevitably, I would crash. I would completely shut down. As a result, I would go into a state of being where I basically stayed in bed hours upon hours per day.
It's not that I didn't want to get up. It's that I physically couldn't. If you've never experienced this, it may sound impossible. Just get up. Wrong. In that state, it is actually impossible. Mental health IS physical health. Sometimes depression actually prevents your body from being able to stay away in the world.
These days, I take better daily care of my mental health. Therefore, I notice when I need more rest. I take more time for myself before I totally crash. But in the past, and every now and then for short periods of time during crisis today, I literally can't work. If I don't work, I don't earn money.
3. I Pay Monthly for Disability Insurance
Honestly, this is probably a smart thing for any self-employed person to consider. For me, though, it's absolutely necessary. Why? Because of the above … those times when I can't work.
To be honest, I've never used it. When I'm in that state, I don't always have the ability to go to the doctor and the therapist and get paperwork figured out to be able to properly qualify for the payouts. However, it gives me peace of mind to know that if I'm ever in the position where I need to do so, I have that option.
4. Financial Stress Exacerbates Depression
Sometimes my financial stress is directly due to my depressive periods, as explained above. However, even when I'm doing great, there are financial stressors. We all deal with them. The problem for me is that sometimes that exacerbates my depression symptoms.
People experience depression differently. For me, there are two key symptoms that are relevant here:
Excessive rumination. My mind won't shut up about negative things. Instead of figuring out ways to improve my finances, my brain just drones on and on about how awful it is that there's no money.
Low self-esteem. I hate myself for having so much trouble with money. In these times, I consider it a personal failing. This becomes a negative cycle that makes it harder and harder to bust out of depression.
5. Hopelessness
Depression is characterized by hopelessness. It's one of the official symptoms that you might have if you live with depression. Moreover, it just creeps in as part of the condition, whether or not it rises to symptomatic levels. When you're hopeless, it becomes really hard to care about money. Why worry about making it or saving it when you don't see anything in the future anyway?
For me, this has typically resulted in wasteful overspending. I'll buy things I don't need, go on trips I can't afford, and so forth. Sometimes it's because I idealize that those things can make me happy briefly. However, it's all really tied to the hopelessness. Why worry about tomorrow's bills when you barely see a tomorrow ahead?
6. Spending So People Will Like Me
This is probably the most challenging one for me to admit. I've always prided myself on not caring excessively what other people think about me. However, when I was younger, I definitely spent money in depressive periods because I wanted people to like me. More specifically, I was in deep denial about my depression. Therefore, I wanted to be viewed by others as "the fun one." It wasn't so much that I wanted them to like my fun self as that if they did then I could briefly see myself as that fun self I desperately wanted to be. So, I would buy lots of meals and rounds of drinks and tickets to expensive shows for all of us in an effort to be that fun one. It created a lot of debt.
7. Spending So People Think I'm Doing Fine
The "spending so people will like me" problem mostly faded with my youth. However, this one still haunts me – spending so people will think I'm doing fine. Specifically, I continue to have weird shame about my finances. It's all tied up in my mental health. I'm continuing to work on this daily. Nevertheless, I tend to project an image that I've got my finances under control even when the numbers might say differently. There are people close to me in my life that I'm super open about this with. I'm honest about my financial challenges as well as my psychology around that. And yet, I don't turn down invitations to dinners and events, and I always pay my part, even when it puts a financial strain on me. I'm working on this one more than any of the others right now.
8. Excessively Reviewing Money
I don't have OCD or other compulsive behaviors. However, I've noticed that sometimes I focus inordinately on money. I'll make a budget. Then I'll rework the budget. Then I'll go over my recent spending and write all of that down. I'll write it down on paper, and I'll also enter it into spreadsheets and apps. I'll create elaborate calendars related to my work life as tied to my income goals. I'll do this to the point where I'm completely wasting time and not getting anywhere with it, to where it's become counterproductive. I do this because knowing the details of my money gives me a false feeling of control over it all. And when depression makes me feel out of control, these actions feel better in the moment.
9. Food Costs Related to Depression
In periods of really bad depression, I have trouble taking care of myself. The idea of going to a grocery store, purchasing food, cooking it, eating it, and repeating for three meals per day is absolutely overwhelming. So, I end up ordering a lot of delivery food.
In healthy times, I try to eat nutritiously in a way that supports my mental health. Done correctly, this often means spending more money on higher-quality foods that aren't prepackaged.
In either costs, it costs.
10. I've Spent Huge Sums of Money on Mental Health Care
Right now I have good insurance that covers my medication costs for me. Furthermore, I have access to mental health services through my insurance. However, that hasn't always been the case. It's actually really hard to find quality mental health care in this country that isn't exorbitantly expensive.
Honestly, right now at this moment I would love to go see a different kind of therapist than what's available to me through insurance. I have some people in mind that I would love to work with who I believe could help me get to a healthier place in life. And yet, they cost, in the Bay Area, about $200 per hour. Therefore, I can't work with them right now.
The fact that I can get help from anyone, though, is a privilege. It shouldn't be, but it is.
All that said, I've spent a lot of money over the years paying out of pocket for mental health services. Furthermore, depression often manifests in physical health symptoms, and I've paid out of pocket to care for those as well. I get extreme muscle aches and just stretching doesn't always work them out so I go get massages regularly. Those aren't covered by insurance and aren't cheap. They also don't feel optional but rather necessary.
Read More:
Come back to what you love! Dollardig.com is the most reliable cash-back site on the web. Just sign up, click, shop, and get full cashback!
Kathryn Vercillo is a professional writer who loves to live a balanced life. She appreciates a good work-life balance. She enjoys balance in her relationships and has worked hard to learn how to balance her finances to allow for a balanced life overall. Although she's only blonde some of the time, she's always striving for total balance. She's excited to share what she's learned with you and to discover more together along the way.