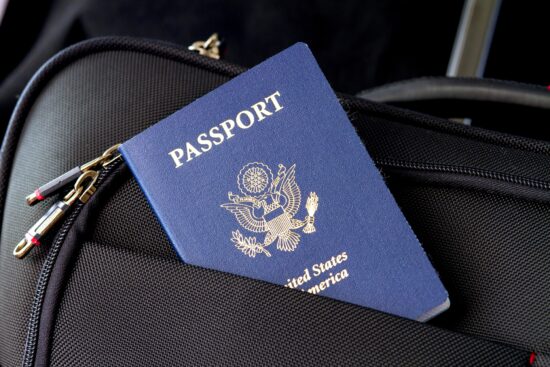 For many people, the idea of a post-pandemic vacation is hard to ignore. Luckily, as vaccination rates keep rising, travel may become safer. Thus, allowing people to head away from home and experience a change of scenery. But as interest in travel rises, so can costs. If you want to save money on your post-pandemic vacation. Here are some tips that can help.
Book

A

s

Early

as

Possible
In many cases, prices will continue to rise as we get closer to a genuine post-pandemic world. If you want to take a vacation once areas have (or nearly have) fully reopened. It's best to start booking as soon as you can. That way, you can take advantage of the pandemic prices while still traveling when the situation has calmed.
Now, there is no way to know for certain precisely when the pandemic will be over. Vaccine rates could give you some indications, but even that isn't foolproof. Take a look at your preferred destination and see how it is fairing in regards to infection rates and reopening stages. Then, use that data to estimate when you want to travel.
It's also smart to look for options that allow you to make changes to your itinerary and don't charge cancellation or rescheduling fees. That way, if the pandemic heads in an unexpected direction. You can alter your travel plans without having to shoulder extra costs.
Stay Flexible
Regardless of the pandemic, flexibility is your ally when you're booking travel. Simply moving a flight or hotel reservation by one day, allowing you to travel during a non-peak spot in the week, can result in significant savings.
Similarly, heading one town over from your preferred destination can be incredibly impactful. Skipping popular tourist destinations for cities that have similar features but less interest can also work wonders when it comes to keeping your budget under control.
Unless there is a particular reason to be in a specific place at a precise time, stay open-minded. You may be able to find deals on amazing destinations that usually wouldn't end up on your radar, allowing you to have a great trip for less.
Ask About Discounts
There are numerous programs and affiliations that can secure you a discount on travel and entertainment. Being a AAA or AARP member is a common one, as well as status as a military service member or veteran. Student discounts are also pretty widespread, and some businesses have even offered essential worker price reductions because of the difference they made during the pandemic.
Ultimately, as you make vacation plans, ask about available discounts. You may be surprised about what's available, so it's always worth asking.
Review Destination-Specific Policies
If you are heading out of state or out of the country, make sure you check the COVID-related policies at your destinations. Rules can vary – including when it comes to who can enter an area, what PPE is required, and whether being vaccinated is mandatory – and the requirements can change frequently.
If you aren't prepared to follow the policies, you may find yourself dealing with some unexpected costs, like having to buy new PPE during your trip even though you had some at home. Worst case, you may be unable to finish your vacation because you aren't following the rules, potentially leading money spent on reservations or tickets to be lost.
In the end, it's critical to keep an eye on policies at your destination. That way, you can prepare in advance, ensuring you have everything you need to comply.
Do you have any other tips that can help someone save on their post-pandemic vacation? Share your thoughts in the comments below.
Read More:
If you enjoy reading our blog posts and would like to try your hand at blogging, we have good news for you; you can do exactly that on Saving Advice. Just click here to get started. Check out these helpful tools to help you save more. For investing advice, visit The Motley Fool.

Tamila McDonald has worked as a Financial Advisor for the military for past 13 years. She has taught Personal Financial classes on every subject from credit, to life insurance, as well as all other aspects of financial management. Mrs. McDonald is an AFCPE Accredited Financial Counselor and has helped her clients to meet their short-term and long-term financial goals.