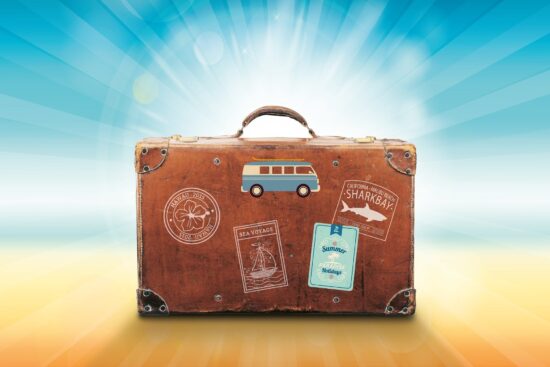 After the pandemic ravaged 2020, many people are ready and raring to get away from home. However, traveling can be costly, seemingly putting it outside of the budgets of many. Luckily, by using the right approach, you can make it much more affordable. If you want to save money traveling in 2021, here are some quick tips.
Plan Ahead
In some cases, planning ahead is the fast way to save money traveling. For example, plane tickets are usually much less expensive if you book well before your trip. At times, the same can go for accommodations, rental cars, and more.
Ideally, you want to start exploring these costs as soon as you have a destination in mind. That way, you can snag a good deal when one arises.
Be Flexible
When it comes to saving money when traveling, rigidity is the enemy. By being flexible, you may be able to reduce certain core costs. For example, you can fly on days when the plane tickets are less expensive or head to a city near the one you originally had in mind that costs less.
By being open-minded, you increase your odds of finding bargains. That way, you can have a nicer trip than you may have otherwise.
Focus on Off-Season
Many cities, states, and countries have peak tourism seasons. During those periods, traveling there tends to cost more. Plane tickets might be more expensive, accommodations can come with higher price tags, and vehicle options are more costly.
If you have a specific city in mind, visiting during the off-season could help you save while allowing you to hit your preferred destination. Since there are fewer tourists, there is less competition for various services, so you aren't as likely to get stuck with premium pricing.
Avoid View Rooms
Unless you plan on spending a lot of time in your hotel gazing out of the window, don't pay a premium price for a particular view. If you're mainly going to be out and about, the view from your room doesn't matter generally matter that much. So, save yourself a pretty penny and choose a room with a standard view.
Handle Your Own Food
Dining out adds up quickly. By carrying your own snacks, making meals in your hotel room, choosing a hotel with free breakfasts, and taking similar steps, you make restaurant meals a smaller part of your trip. Ultimately, that can be a boon for your budget, allowing you to focus your cash on more important segments of the experience.
Skip Extra Rental Car Insurance
In most cases, the rental car insurance you get at the counter isn't necessary. Instead, many drivers already have the required coverage through their car insurance provider.
Before your trip, talk to your car insurance company and ask about the rental car coverage in your existing policy. That way, you can review the details and, if necessary, make short-term adjustments to your policy to secure the needed coverage. In most cases, it's a far less expensive approach – or even free, if your current policy handles it – than getting insurance at the car rental counter.
If you don't have coverage there and will use a credit card to pay for your rental car, reach out to your credit card company too. Many major credit cards extend rental insurance coverage, giving you another potential free source.
Go with a Package
Sometimes, bundling various costs can save you a pretty penny. Whether you use a city pass-style card for area attractions, get a package for your plane tickets and accommodations, or find other opportunities to bundle, you may end up paying less than if you secured everything separately.
If you want to save more efficiently, Sign up for Digit today. This app can help you automate your money goals.
Do you know of any other quick tips to save money traveling in 2021? Share your thoughts in the comments below.
Read More:
If you enjoy reading our blog posts and would like to try your hand at blogging, we have good news for you; you can do exactly that on Saving Advice. Just click here to get started. Check out these helpful tools to help you save more. For investing advice, visit The Motley Fool.
Tamila McDonald has worked as a Financial Advisor for the military for past 13 years. She has taught Personal Financial classes on every subject from credit, to life insurance, as well as all other aspects of financial management. Mrs. McDonald is an AFCPE Accredited Financial Counselor and has helped her clients to meet their short-term and long-term financial goals.