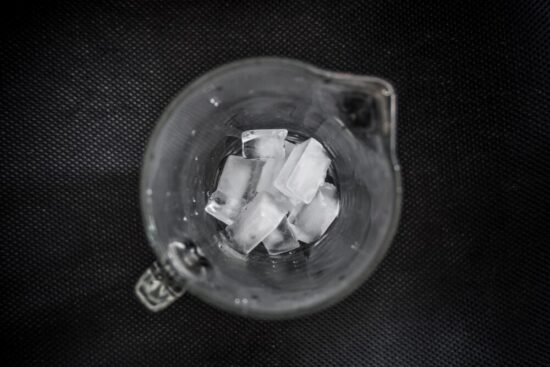 There are a variety of reasons why you might purchase a bag of ice. A special occasion, like a holiday, is a perfect example of why you may need to buy ice in bulk. Thanksgiving will be here before we know it, and it is a good time to start planning ahead. If you're one of those who prefers to have all anticipated finances determined for such holidays, especially if you are this year's host, then this post is for you. So, how much does a bag of ice cost? And where is the best place to get it?
Benefits of Buying Ice in Bulk
Of course, the cheapest way to get ice will most likely be to make it at home. If you live in an apartment where the landlord pays the water bill, then it doesn't cost anything at all to make ice. Of course, even if you pay your own water bill, the cost to make your own ice is negligible. So, why do people buy ice in bulk?
Get a Lot of Ice Quickly
The primary benefit of buying ice in bulk is that you can easily get a lot of ice at one time. You probably have a limited number of ice cube trays in your home. Plus it takes time for each tray of ice to freeze. Then you have to pop the ice out, save it in a different container, and refill the ice cube tray to get more ice. Therefore, it's a lot quicker to just buy a bag of ice.
You Don't Have Freezer Space
When you need a lot of ice, it's usually because you have a lot of food and drinks planned. The aforementioned holiday example is a common one. Whether you're hosting a summer barbecue or a big Thanksgiving dinner, you want to have a lot of ice for the guests. However, you're also going to have a lot of food for them. Therefore, your freezer might be filled with food.
In other words, there isn't any extra room for ice in the freezer. Therefore, it saves space to just buy bags of ice. The bag of ice cost, whatever it may be, is worth it. You can just stick the bags in a cooler and save the freezer space.
You Need Ice on the Go
Speaking of barbecues – or picnics, or road trips – oftentimes people want to know the bag of ice cost because they're going to be on the road. If you're traveling, then it makes a lot of sense to take snacks and drinks with you. It's so much easier to buy a bag of ice from the corner store on your way out of town than it is to make your own as you're getting ready to go.
Some People Like the Taste of Bagged Ice Better
Many people feel that the ice in the bags of ice tasted better than ice from your own freezer. Sometimes this is because the water was filtered before the ice was frozen for the bag. Other times it's because the process of freezing differs slightly from what happens in your home freezer, creating a slightly different flavor. Moreover, it can be a nostalgic thing; you like the taste of bagged ice because of memories you associate with having it in the past. If you like the taste of bagged ice better then the bag of ice cost is worth it.
You Want Specialty Ice
Maybe you want square or sphere ice cubes for special cocktails. Or perhaps you want chipped ice. Or maybe you want a unique shape of ice for a party theme. Of course, most regular bags of ice that you get from the store don't offer these options. But there are retailers who do. You'll pay more for this ice, but if you're looking for something special, then the bag of ice cost might be worth it.
How Much Does A Bag of Ice Cost?
Of course, at some point, the bag of ice cost wouldn't be worth it. If it cost too much then people would most likely just make their own. Therefore, while the bag of ice cost is higher than what it costs to make your own ice at home, it's still relatively affordable.
Average Bag of Ice Cost
There are many different sizes of bags of ice. For example, Walmart sells
Here are some of the most common sizes along with the average cost you can expect to pay per bag:
5 pound bag: According to CleverDude, $5 pound bags usually cost between $1.47 and $1.79 per bag.
10 pound bag: $1 to $3; Walmart's 2020 bag of ice cost is $1.88 for this size; How Much Is It reports prices as low as $1 at Arby's and as high as $2.50 at 7-11.
20 pound bag: CleverDude reports that costs may be as low as $2.79 at Costco or $4.99 at a convenience store. However, online prices for Sam's Club are slightly lower at $2.33.
Generally speaking, you'll pay between $1.50 and $5 for your bag of ice.
Factors Affecting Bag of Ice Cost
As you would most likely guess, the cost of bagged ice does vary per store. Moreover, the cost varies considerably depending upon location. In other words, what you pay in Pennsylvania for a bag of ice will not surprisingly differ from what you would pay in California.
The size of the bag and company who packages it also determines the amount you will spend. Obviously, you're going to pay more for a 20 pound bag than for a 10 pound bag. You can get bags of ice as small as 1 pound or as large as 40+ pounds. If you need a lot of ice, then you'll want to consider the cost per pound, as well as the cost per bag.
As aforementioned, if you eat specialty ice (large, small, interesting shapes, etc.) then you'll pay a premium.
Where To Buy Bags of Ice
Believe it or not, you do need a license to sell bagged ice. It's held to the same FDA standards as any other food item. Therefore, you can't expect every retailer or grocery store to carry contained ice cubes for you. But many do.
Buy Bags of Ice at Major Stores
Most grocery stores and gas stations will sell packaged ice. Some convenience shops will even have limited options for you as well. Liquor stores often sell ice as well.
Popular national chains including Walmart and Sam's Club normally sell multiple brands of ice. Their bag of ice cost varies depending on brand, size, etc. Albertsons, Safeway and Target are other examples of chain companies that usually sell ice with varied prices and sizing.
Buy Bags of Ice at Fast Food Restaurants
Another option that is also less known is that sometimes you can buy ice at fast food chains. Some of these establishments will reportedly sell bagged ice at the drive-thru window; however, this is only at participating locations and may not be advertised.
The bag of ice cost can be the least amount you would typically spend when taking this route, should the fast food restaurant provide it. In fact, according to one article, McDonald's was selling eight pound bags of ice for as low as $0.99. In order to prevent wasting your time, though, call ahead and see if your local fast food chains sell ice. And How Much Is It reports that Burger King sells a 5 pound bag for $1.
Buy Bags of Ice Online
Uncommonly, you can buy packaged ice online from certain companies like Home City Ice. Depending on your party size, this could be a good option for you.
Of course, you can also use delivery services like Instacart to have a bag of ice delivered to you. The bag of ice cost goes up because you're paying for the delivery. However, if you need the convenience, then it might be worth the price.
Likewise, if you want creative shapes and sizes of ice, then you can get them online at a higher price. For example, Creative Ice sells a case of 48 1.75″ spherical craft ice cubes for cocktails at a price of $72.
Give the gift of savings! Learn more
Read More:
Kathryn Vercillo is a professional writer who loves to live a balanced life. She appreciates a good work-life balance. She enjoys balance in her relationships and has worked hard to learn how to balance her finances to allow for a balanced life overall. Although she's only blonde some of the time, she's always striving for total balance. She's excited to share what she's learned with you and to discover more together along the way.