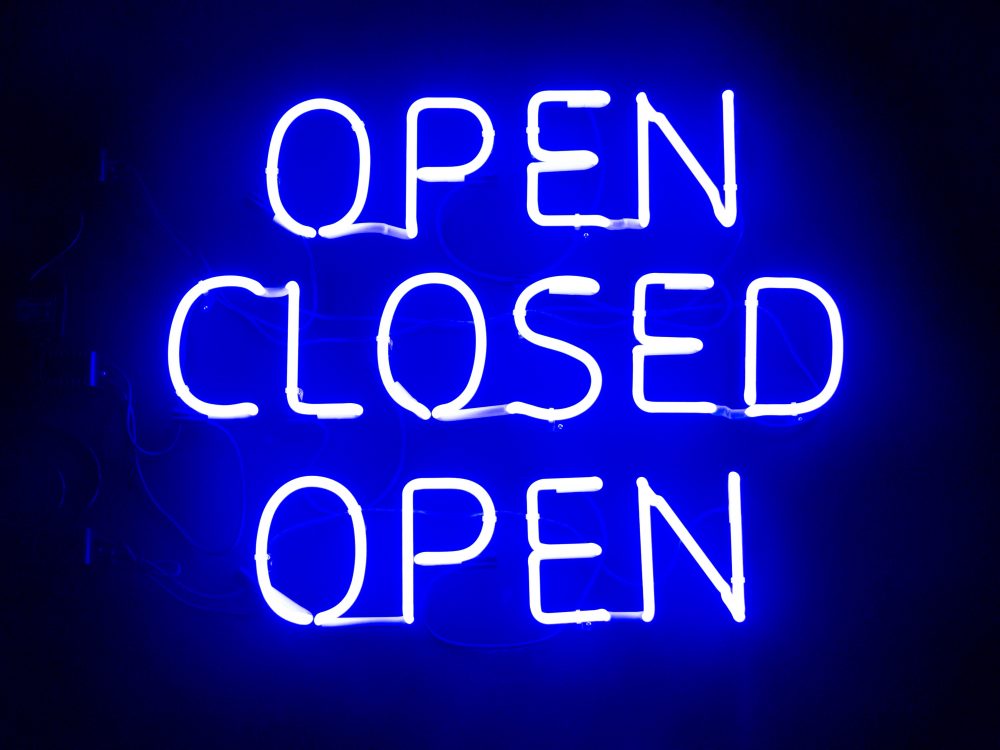 Labor Day is getting close. In 2020, it falls on Monday, September 7, giving many people a three-day weekend or, at least, an extra day off. For some, handling errands is a priority on holidays, giving them a chance to catch up on shopping they need to manage. Others track down exciting sales, scouring stores for bargains. But, as with all holidays, figuring out what retail stores are open isn't always easy. Labor Day is a federal holiday, so are stores even open? If you were hoping to shop on Labor Day, here's a look at the retail stores that are open on Monday, September 7.
Walmart
Walmart is open on Labor Day. Stores will be accessible during their normal business hours for Mondays. If you aren't sure when your nearest Walmart is open, you can use the store finder on the retailer's website to find out. You can also explore Labor Day deals on their holiday savings page.
Target
A top destination for back-to-school, Target always welcomes shoppers on Labor Day. Every Target will be open in accordance with their usual schedule, which you can view on the retailer's store finder page. Plus, you'll find a ton of deals available. Just check out Target's weekly ad to see what's on sale.
Home Depot
Home Depot isn't just open on Labor Day; the retailer is also having a massive sale. There are discounts in nearly every department, making it a great time to get what you need for that home project you've been meaning to finish. If you want to plan your trip, use the company's Labor Day savings page as a guide.
Lowe's
Labor Day is a big deal at Lowe's. Along with being open, the retailer celebrates the holiday with a sale. Check out Lowe's deals page to see what's available below retail price before you shop. That way, you can find great discounts and plan your trip.
Staples
Another favorite for back-to-school supply shopping, Staples will welcome customers this Labor Day. You can view the store directory to check your location's hours, or see the deals center for opportunities to save.
Best Buy
Best Buy is a preferred destination for electronics for many. This Labor Day, not only are stores open, but they are also holding sales. You can find out what's discounted by heading to the retailer's deals page for information.
Other Retail Stores That Are Open for Labor Day
Here are some other retail stores that are opening their doors on Labor Day:
Academy Sports
Bass Pro Shops
Bed Bath & Beyond
Belk
Big Lots
Burlington
Cabela's
Dillard's
Dollar Tree
Family Dollar
Fred Meyer
Gap
Hobby Lobby
Ikea
Crew
C. Penney
Joann
Kmart
Kohl's
Macy's
Michaels
Nordstrom
Office Depot / Office Max
Old Navy
PetSmart
Sam's Club
Sears
J. Maxx
Ulta
All of the stores above should be using their typical Monday operating schedule. Many will also have sales running, either specifically for the holiday or as part of their weekly or monthly deals offerings.
Do you plan on shopping this Labor Day? Share your thoughts in the comments below.
Read More:
If you enjoy reading our blog posts and would like to try your hand at blogging, we have good news for you; you can do exactly that on Saving Advice. Just click here to get started. If you want to be able to customize your blog on your own domain and need hosting service, we recommend trying BlueHost. They offer powerful hosting services for $3.95/month!