How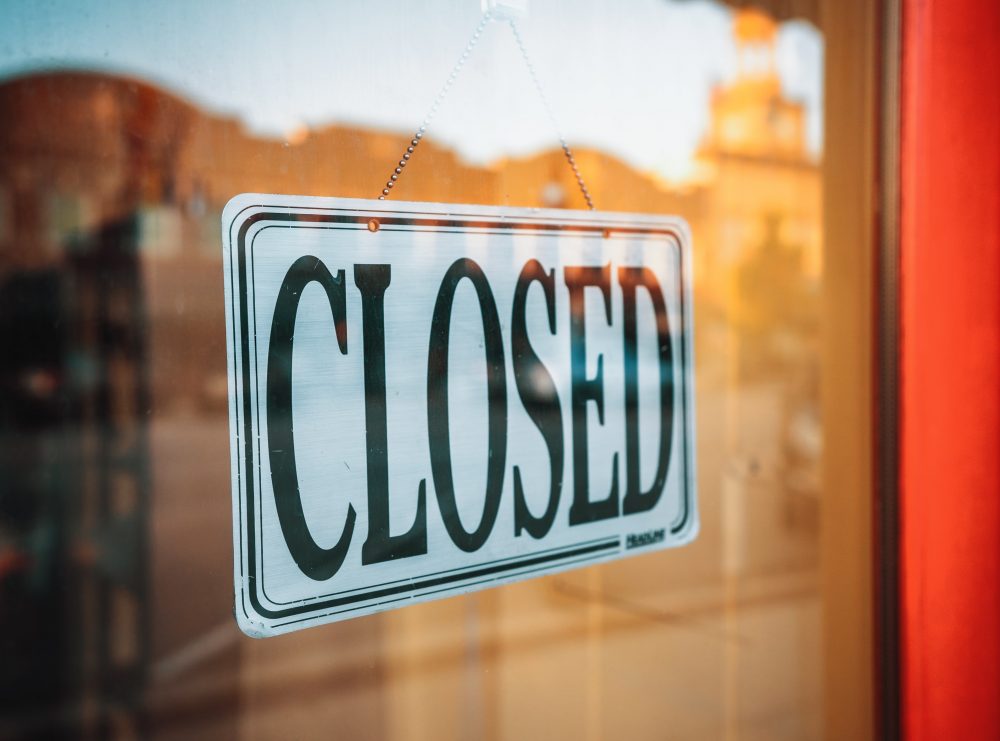 Independence Day, also known as the 4th of July, falls on a Saturday in 2020. Many people get to enjoy a day off work to celebrate, allowing them to spend the day with family members and friends. However, many households also want to take the day to handle various errands, including potentially taking care of some banking. That may leave you wondering, "Is the bank closed on 4th of July 2020?" That's especially true since the federal government is observing the holiday on Friday, July 3, causing additional confusion about what will or won't be open on Independence Day. If you're thinking about making your way to your local branch on Independence Day, here's what you need to know.
Is the Bank Closed on 4th of July 2020?
Yes, banks will predominately be closed on July 4, 2020. Banking institutions will largely close their doors so that they can observe Independence Day on the actual day, something that benefits employees and aligns with the schedule set by the Federal Reserve.
It's important to note that the banking system is deviating a bit from the broader federal government holiday schedule, which it usually follows. This is due to the fact that the government offices traditionally operate on Monday through Friday schedules. Since the 4th of July falls on a Saturday, the government observes the holiday on the Friday prior, giving its workforce a day off.
However, banks often have Saturday hours. Since closing on both Friday and Saturday means customers couldn't come in for assistance for three days in a row (thanks to the almost universal Sunday closures) and that shutting down on Friday could make opening on the actual holiday a must, banks go in a different direction. Most will offer at least limited hours of operation on Friday, July 3, and fully close on July 4.
Overview of Banks Mainly Closed on 4th of July
Here is an overview of just some of the banks that mainly close on July 4:
Bank of America
Bank of the West
BB&T
Capital One
Citigroup
Comerica
Fifth Third Bank
HSBC
JP Morgan Chase
KeyCorp
Northern Trust
Royal Bank of Scotland
Regions Financial
State Street
SunTrust
Union Bank
Wells Fargo
Zions Bank
At times, there may be a few exceptions. Some bank branches located in major retail stores or supermarkets may choose to offer limited hours on Independence Day. But this is far from the norm, so it's best not to assume that they will open. If you want to use one of those branches on the holiday, take a moment to check in advance to see if it will be welcoming customers and during which hours. That way, you don't accidentally waste time by heading over only to find that it isn't open.
Are Credit Unions Closed on 4th of July 2020?
Yes, like banks, the vast majority of credit unions will close for the holiday. They also tend to follow the Federal Reserve schedule for closures.
It is possible there will be a few exceptions. Also, like banks, if a branch is in a retail store or supermarket, it may offer limited holiday hours. But this isn't the standard, so you may want to check in advance to confirm your branch will open on Independence Day if you need to use it.
Is the Stock Market Open on 4th of July 2020?
No, the stock market is not open on Independence Day, and neither is the bond market. Additionally, since the stock markets aren't open on Saturdays normally, they will be closed on July 3 in observance of the holiday, as well.
Bank and Credit Union Holiday Schedule 2020
Banks generally follow the federal holiday schedule in 2020, barring the exception for July 4, which the government observes on Friday, July 3. Here's is an overview of the typical bank and credit union closures for 2020:
New Year's Day – Wednesday, January 1 – Banks and credit unions are closed
Martin Luther King, Jr. Day – Monday, January 20 – Banks and credit unions are closed
Presidents Day – Monday, February 17 – Banks and credit unions are closed
Memorial Day – Monday, May 25 – Banks and credit unions are closed
Independence Day – Saturday, July 4 – Banks and credit unions are closed
Labor Day – Monday, September 7 – Banks and credit unions are closed
Columbus Day – Monday, October 12 – Banks and credit unions are closed
Veterans Day – Wednesday, November 11 – Banks and credit unions are closed
Thanksgiving Day – Thursday, November 26 – Banks and credit unions are closed
Christmas Day – Friday, December 25 – Banks and credit unions are closed
Banks and credit unions may also close their doors on additional holidays that aren't in the list above. For example, Easter, Mother's Day, and Father's Day aren't normally in this category, but banks don't usually open on those days. The reason for those closures has less to do with the holiday and more to do with the fact that those holidays fall on Sundays. By and large, banks and credit unions don't open on Sundays, period, making them automatically closed on those days.
Handling Banking on Independence Day
If you need to do some banking on the holiday, but your local branch isn't open, you do have some options. As long as the service doesn't require a teller, you may be able to handle it yourself.
ATMs located in unsecured parts of the bank building or at retail locations will mainly be accessible. This allows you to withdraw cash and handle certain transactions. You may be able to make a deposit or transfer funds between two accounts at that institution. You may also be able to take care of specific bill payments. For example, you can make a payment on a Chase credit card from a Chase bank account at one of the bank's ATMs.
Additional Banking Options
Online banking and mobile apps give you additional options. Remote check deposits are often possible through the apps, and you can initiate transfers, schedule payments, and handle various bills using either. Both also allow you to check your balances and review recent transactions.
It is important to point out that, if you start a transaction on July 4, it may not fully process until the next business day at the earliest. In this case, that means it may not go through until Monday, July 6, or potentially later, depending on the typical processing times. Some activities need the bank or credit union to be open to complete, possibly causing a delay. If you need a transaction to finish by Independence Day, it's best to plan ahead and take care of it before the holiday.
Do you know if the bank is closed on 4th of July 2020? Why or why not? Share your thoughts in the comments below.
Read More:
If you enjoy reading our blog posts and would like to try your hand at blogging, we have good news for you; you can do exactly that on Saving Advice. Just click here to get started.