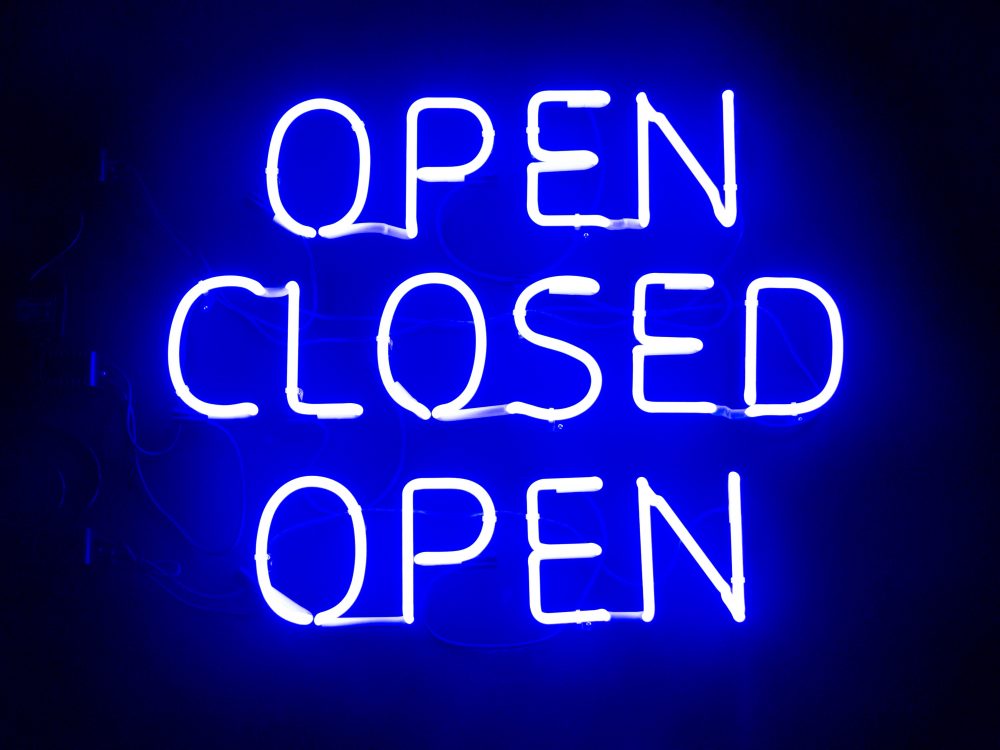 Independence Day (July 4) falls on Saturday in 2020. It is a time to celebrate the nation achieving its freedom, and many retailers choose to mark the event by holding special sales. However, others opt to close their door on the holiday, giving their entire workforce a day off. If you were thinking about taking advantage of some of the 4th of July discounts, you might be wondering, "What retail stores are open on 4th of July 2020?" If so, here's what you need to know.
These Retail Stores Are Open on the 4th of July 2020
Walmart
On July 4, 2020, Walmart stores are open. In fact, the only day that Walmart closes is on Christmas Day.
Along with being a great option for last-second Independence Day needs, Walmart also typically has a large sale. You may find discounts on popular summer items, including barbecue grills and patio furniture, as well as foods that are ideal for a cookout.
Sam's Club
Like Walmart, Sam's Club welcomes shoppers on the 4th of July. You'll find discounts on many seasonal items as well as foods that are perfect for a BBQ.
Target
Target is open on Independence Day. You can head to your local store to handle your normal shopping needs or to take advantage of sale prices on many popular seasonal items.
Home Depot
You can head to Home Depot on July 4 and take care of your shopping needs. The retailer is open per its usual operating schedule on Independence Day, and also hosts a sale brimming with discounts on select seasonal items and outdoor equipment.
Lowe's
Lowe's stores do open their doors on the 4th of July. Not to be outdone by Home Depot, the retailer also holds a sale, marking down prices on certain outdoor and other seasonal items.
Drug Stores
Drug stores like Walgreens, Rite Aid, and CVS are open and following their usual Saturday schedules. Like many other retailers, seasonal items and foods may be discounted to celebrate the holiday.
Other Retailers
Here is a list of some other retail stores that will likely open on Independence Day:
JC Penney
Macy's
Dillard's
Belks
Marshalls
Kmart
Sears
BJ's Wholesale
Best Buy
Retail Stores Closed on the 4th of July
Costco
Essentially the only major retailer that doesn't open for the holiday, Costco deviates from the norm. However, that doesn't mean you can find some great discounts on helpful summer items, including barbecue grills, party supplies, and food. Just make sure you head to Costco no later than July 3 if you need something for an Independence Day celebration.
Trader Joe's
If you want to pick up some groceries on Independence Day, you won't be able to do that at Trader Joe's. While the retailer did open on July 4, 2019, though closed at 5:00 pm, which is earlier than usual, it didn't go that route this year. Trader Joe's decided not to open on Saturday, July 4, 2020.
Retail Store Closures Due to COVID-19
It's important to note that certain retail locations that may traditionally be open on Independence Day might be closed on July 4, 2020. Local and state rules regarding operations during the COVID-19 pandemic vary. This could prevent some store locations from opening or may limit their ability to serve customers, such as by restricting them to delivery or curbside pickup.
Additionally, the COVID-19 situation is fairly fluid. Rules can change at the last minute, depending on whether an area experiences a surge in infection rates or if decreases occur. It's wise to review your local news to stay apprised of any shifts in policy, as they can occur quickly and without much notice.
Before you head to a store on the 4th of July in 2020, you may want to check to see if yours is impacted by coronavirus-oriented rules. That way, you don't accidentally waste a trip if it turns out they aren't allowed to open at this time.
Do you know which retail stores are open on 4th of July 2020? If so, which stores do you plan on hitting? Share your thoughts in the comments below.
Read More:
If you enjoy reading our blog posts and would like to try your hand at blogging, we have good news for you; you can do exactly that on Saving Advice. Just click here to get started. If you want to be able to customize your blog on your own domain and need hosting service, we recommend trying BlueHost. They offer powerful hosting services for $3.95/month!