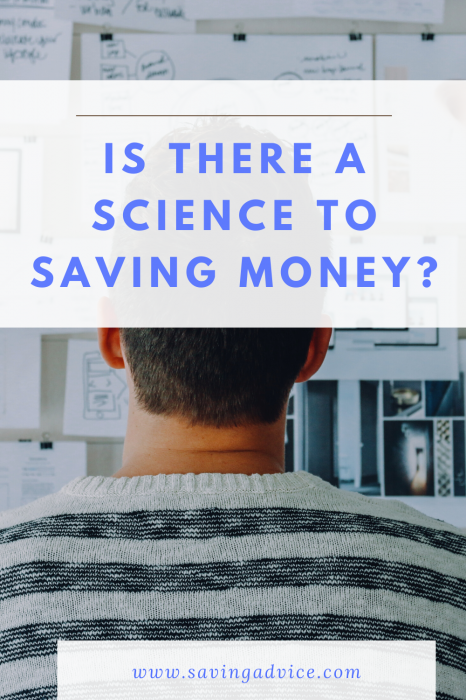 Personal finance doesn't come easily for most people. Finding a way to manage a budget, saving money, and invest in your future can be stressful. But, as it turns out, there may actually be a science to saving money that will make your financial goals a little easier to reach.
What's the Science to Saving Money?
Many people find it difficult to save money because they feel like they are missing out on something, especially in the age of "FOMO." Living in the present is in your genes, Brad Klontz, a certified financial planner and financial psychologist pointed out.
"It's why we were able to survive as a species. What you're asking yourself to do [when saving for the future] goes against your entire biology," he told CNBC. Instead of fearing you'll miss out, visualize something you want really bad. For instance, if you would like to retire early, or you would like to take a vacation, or you want to be debt-free.
Then, imagine how much happier you'll be once you reach that goal versus the fleeting enjoyment you'll get out of going to an event or spending the money on something else rather than saving. It sounds kind of crazy but this visualization is the science behind saving.
The Study
Klontz conducted a study to see how emotions tie into saving money. According to his findings, people save 73% more if they are emotionally tied to the reason they are stashing money away.
Because of something called the "status quo bias," it goes against human nature to change and takes a significant amount of effort. "If you can get clear about why you want to save, why it matters, who you're saving for, and execute while you're excited about it, it can have dramatic effects," Klontz stated.
There is some good news though! You can adopt a positive mindset around saving and why you are saving to help you reach your financial goals. The most important thing is that you know what will make you happy in the long run.
Vision Boards
Since visualizing your goals and dreams can be beneficial in helping you reach them, vision boards have become more popular in recent years. Jackie Beck, who, along with her husband, has paid off $147,000 in debt, told CNBC a vision board helped her take a dream trip to Africa.
For Beck, it was easiest to create her vision board digitally via Pinterest. "I added pictures and kept thinking, when are we going to make it happen?" she stated. "If you see it regularly, you make it happen." Just one year after creating her board she and her husband were on their way to Kenya.
Others may find it best to create a physical vision board to hang in their office, on the refrigerators, or on the mirror in your bathroom. The key is to put it somewhere you will see every day. When you have a visual reminder of your goals and dreams, you'll be more likely to reach them, especially if it involves saving money.
It's science!
Read More