Being able to make payments online is incredibly convenient. You don't have to worry about having stamps, checks, or money orders available to handle an expense. Many states allow non-custodial parents to pay child support online, ensuring your payment is on time based on the schedule you have to follow.
How to Pay Child Support Online
Paying child support online is a fairly simple process. However, the procedure can vary somewhat from state to state.
With that in mind, here is an overview of what you'll typically need to do to submit a child support payment through an online portal.
Create a Child Support Payment Account
When paying child support online, the first step is to create an online account. Begin by heading to the right website. In most cases, you'll need to head to the state agency website that oversees child support. Depending on where you live, you might find access to the portal through the Department of Social and Health Services or the Department of Justice.
However, if you can't find it quickly, you can do an online search for your state and "pay child support online." Just make sure to access the government website that shows up in the results, as others might not be official portals.
Once you find the portal, you'll typically find any rules regarding online payment eligibility. Not everyone is allowed to pay child support online. For example, if you have an income withholding order, you might not be able to submit payments online.
Additionally, if you don't have an email address, you'll need to create one before you can set up an account. Nearly all online payment systems consider email addresses mandatory. Luckily, it is easy to create a free one at Gmail, Outlook.com, or Yahoo Mail.
You'll also need to provide some personal information. Usually, this includes your legal name, birth date, address, phone number, email address, and Social Security Number. Along with your information, you generally have to provide additional details about your child support arrangements. Your child support case number is the most common supplemental piece of information.
You'll also create a user name and password for the online child support payment portal. This allows you to make additional payments without having to provide the same information again as it will all be saved to your profile.
Submitting a Child Support Payment Online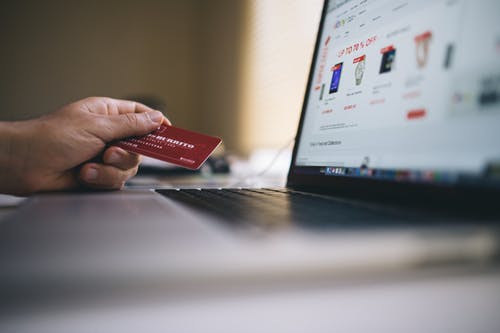 Once your account is created, you will be able to pay child support online. Some states only allow for credit or debit card payments through the portals. Others will let you set up a direct debit or electronic check from an eligible checking or savings account.
If you are paying by debit or credit card, you'll need to enter your card's details. This includes the card number, expiration date, and the three-digit security code on the back in nearly all cases. If you are paying by direct debit or electronic check from a bank account, you'll need the account number and bank's routing number.
In many cases, you can save your payment details to your profile. Then, if you complete more payments through the account, you don't have to reenter the information.
After setting up your payment method, you can submit your payment. In some cases, you'll see the required amount in your account. In others, you'll need to enter the amount manually. Once you submit the payment, you should see a confirmation screen and you might receive a confirmation email as well.
How quickly your online child support payment posts to your account depends on your state. Some process same-day transactions as long as you submit it before a specific cut-off time. Others take one to three business days to post.
If you aren't sure how long your payment takes to post, you can usually find out through the portal (such as in an FAQs section) or by calling the agency that processes the payments. By getting this piece of information, you can make sure you submit your payment on a proper day to keep you current on your child support.
Recurring Online Child Support Payments
Many states allow you to set up recurring payments in handling your child support obligation. In your account, look for an option to set up a recurring payment and follow any instructions. Usually, you'll need to select a date for the charge to process each month. However, some states standardize the payment date, so it may be selected for you.
By setting up a recurring payment, you don't have to worry about remembering to handle it manually. Essentially, it is a set-it-and-forget-it approach, ensuring your payment is processed automatically at the right time.
Online Payment Fees for Child Support
If you pay your child support online, the state may charge you a fee. Usually, this is labeled as a "transaction fee," "convenience fee," "payment fee," or something similar.
This fee means that you have to provide more money than just the child support payment. While the amount of the fee can vary, expect to pay an additional 2 to 4 percent on top of the payment amount if you use a credit or debit card. If you opt for an electronic check or direct debit from a bank account, you might encounter a flat fee instead, such as a $5 charge for using the service.
Even with the fee, the ability to pay child support online is great for simplifying your payment requirements. You won't have to worry about going to an office or kiosk, or getting a check or money order in the mail and hoping it arrives on time.
Have you ever used a portal for paying child support online? Tell us about your experience in the comments below.
Read More:
If you enjoy reading our blog posts and would like to try your hand at blogging, we have good news for you; you can do exactly that on Saving Advice. Just click here to get started.