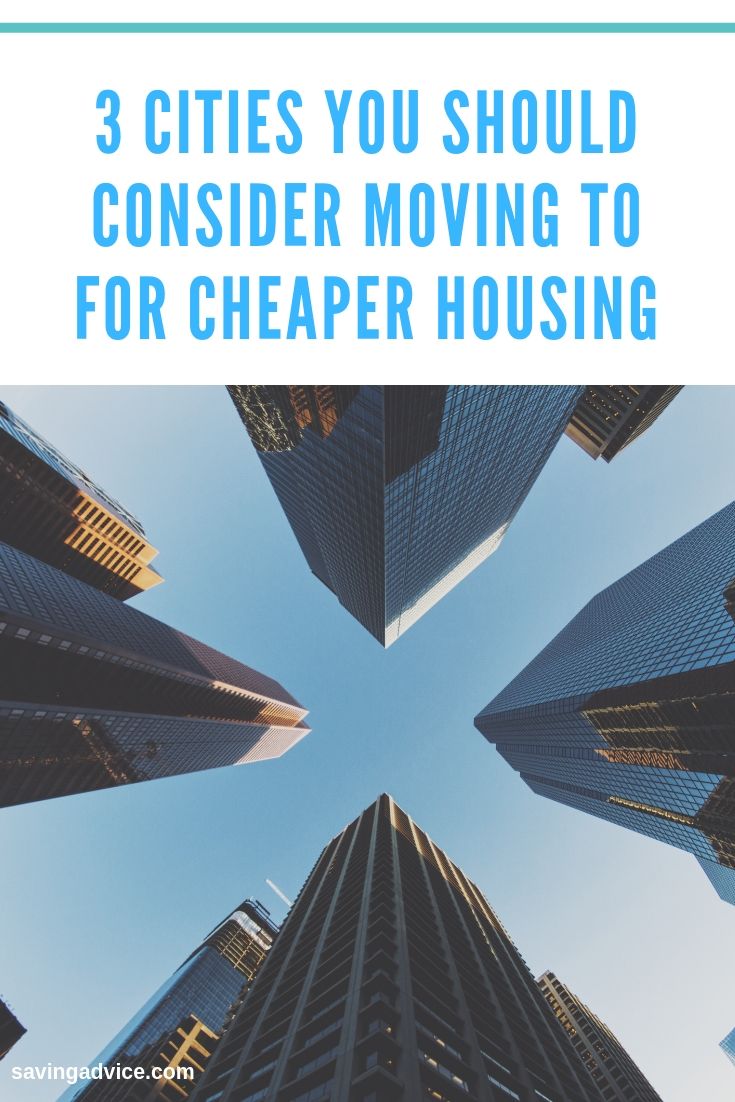 Where you chose to live can play a big role in your financial well-being. For most households, housing is one of the largest line items on their budget. By choosing to live in a metro area known for lower housing costs, you can spend less of your income in this area. As a result, paying down debt, managing expenses, and planning for the future may be easier to handle. If you are open to relocating to save on housing, here are three cities with cheaper housing that should be on your list of potential destinations.
1. Huntsville, Alabama
Considered one of the most affordable metro areas in the entire country, the median household in Huntsville spends only 19.3 percent of their income on housing costs. The 2018 median home price and median monthly rent costs are $167,300 and $779, respectively, making this critical budget area easier to handle.
Plus, unemployment in Huntsville is just 2.9 percent (as of April 2019), which is lower than the national average. Couple that with a higher average annual salary ($53,600 compared to the national average of just under $47,000), and the area can be an excellent choice for relocating.
When it comes to other everyday costs – like groceries and transportation – Huntsville sits close to the national average. As a result, the lowering housing costs aren't offset by higher prices in other areas, making the city incredibly affordable.
2. Fort Wayne, Indiana
Another metro area where living expenses come in at under 20 percent of the median household's budget, Fort Wayne is a great option for those looking to save on housing. The median home price is below $150,000, and the median monthly rent is just $714.
Fort Wayne also has lower than average unemployment rates, coming in at just 2.6 percent compared to the national average of 3.6 percent (as of April 2019). The average annual salary is slightly under the national average, coming in at $43,590.
However, the overall cost of living is far below the national average, so even a slight decline in your income doesn't necessarily mean you are losing out financially, depending on where you move from. Since you can save on utilities, groceries, gasoline, health care, and transportation along with housing, don't let the lower income levels scare you away from this city.
3. Des Moines, Iowa
Households in Des Moines spend approximately 20.11 percent of their income on living costs. The median monthly rent, sitting at $857, is higher than other cities on this list, though it is still quite affordable for many professionals. The median home price is just shy of $179,000, making it competitive for a metro area.
Des Moines also has an unemployment rate far below the national average, coming in at just 2.2 percent (as of April 2019). With an average annual salary of $50,600, notably above the national average, and a lower overall cost of living, the city is incredibly affordable.
Living in downtown Des Moines is often your best bet if you want to save on housing. Once you head into the suburbs, including Ankeny and Urbandale, housing prices do go up.
These Cities Are Worth Checking Out
If you are open to relocating to help you find cheaper housing, all three of the cities above are worth checking out. Couple the lower costs of living with low unemployment and solid salaries, and each of these metro areas is a budget-friendly option for those tired of paying higher prices in other major cities across the country.
Plus, as a bonus, all of the cities above have lower than average daily commute times, coming in near the 20-minute mark. If you'd rather spend less time on the road and more time at home, these metro areas can be a way to do just that.
How expensive is housing in your area? Do you feel like it's a good deal? Share your thoughts in the comments below.
Read More:
If you enjoy reading our blog posts and would like to try your hand at blogging, we have good news for you; you can do exactly that on Saving Advice. Just click here to get started.