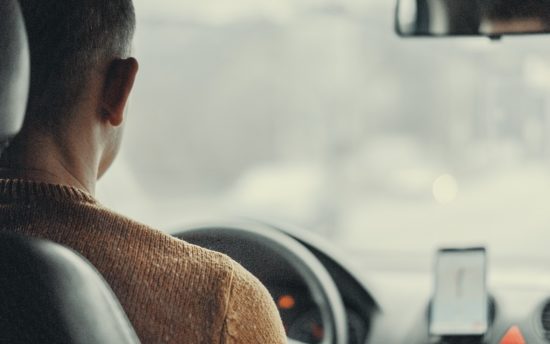 If you're looking to make some extra money on the side, you might want to know how to become an Uber Eats driver. If you are already an Uber driver, then it's easy to add Uber Eats to your route. However, you can deliver Uber Eats even if you don't qualify as a regular Uber driver because there are much fewer restrictions.
How to Add Uber Eats if You're Already an Uber Driver
First, we'll cover the natural part: how to become an Uber Eats driver if you already drive for Uber. You might want to do this because it's a way that you can earn even more money as you drive. After all, you can only fit so many people in your car, but you can fit in extra food for delivery.
Since you're already an Uber Driver, you need to change the settings in your app to add Uber Eats to your route.
Open the Uber app.
Select "account."
Select "vehicle options."
Accept the "terms of agreement" to receive Uber Eats delivery requests.
That turns on Uber Eats. Congratulations, you're an Uber Eats driver now. If you only want to deliver food sometimes, but not during every ride, then toggle the feature on and off accordingly in the "vehicle options" tab.
Sign up to become an Uber Eats driver today!
How to Become an Uber Eats Driver if You Aren't Driving Uber Yet
If you don't already have an Uber driver account, then you need to go through a little bit more of a process to sign up to deliver Uber Eats. You can deliver food for Uber by bicycle, scooter, or car (although this varies by city.) However, you have to meet certain Uber Eats driver requirements.
Do You Meet Uber Eats Driver Requirements?
You will need to check with the rules in your city to make sure that you meet the local requirements for delivering food with Uber. However, here are the general requirements:
You can deliver Uber Eats by bicycle if:
You're at least 18 years old.
You have a government ID, but it doesn't have to be a driver's license.
You have a bicycle.
If you have a scooter, then you can deliver Uber Eats provided that:
You meet your state's minimum age to drive a scooter, which is usually 19.
Additionally, you must have at least one year of past driving experience.
You have a scooter with a 50 cc or less motor that doesn't go any faster than 30 mph.
You can deliver Uber Eats by car if:
Your 2-or-4-door vehicle is from 1998 or newer.
You meet the minimum driving age for your city, which is usually 19.
Plus you've been driving for at least one year.
Your driver's license, insurance, and registration are all up to date.
There are no major moving violations (such as a DUI) on your record in the past seven years.
There are no more than three minor moving violations (such as a speeding ticket) on your record.
If you meet those requirements, then you're ready to sign up to be an Uber Eats driver. Of course, you also have to have a working smartphone to use the app to receive orders.
Do You Have an Uber Eats Sign Up Referral Code?
If you're looking into how to become an Uber Eats driver, you shouldn't proceed any further until you've hunted down an Uber Eats sign up referral code. This is a code that allows you to maximize your early earnings when you first become a driver. The referral code also kicks back some money to the person who referred you, so try to get one from a friend or co-worker you'd like to support.
Enter that code on the sign-up page where it asks for an optional invitation code. Instead of an invitation code, you might receive a special link to follow. It will take you to the sign-up page using the referral code built into it. That link is your referral code link.
Make sure that you've read the terms of how to use your referral code. Usually, you'll get a certain amount of money for signing up to drive, but you'll have to meet a minimum number of deliveries in a certain amount of time. The details vary over time, but it's always to your benefit to sign up with this type of link.
Sign Up to Become an Uber Eats Driver
Once you follow the referral code link, you'll see that you have to follow a series of steps to apply to become an Uber Eats driver. It's all pretty straightforward.
First, you'll enter your name, email address, phone number, and city. Plus you will create a password to start your account.
Next, you will see a set of options for how you wish to make your deliveries. If your city offers delivery by scooter or bicycle, then that will show up here. If you only see "delivery by car" then your city doesn't currently allow those other options for Uber Eats drivers. Select the one that you're going to use.
Then the site asks you to enter your social security number. They do a background check on both your driving record and your criminal history to make sure that you qualify as a driver. This doesn't affect your credit report. A screen will pop up with information about the background check. You can opt to receive a copy of the report if you wish. You have to accept this screen's terms to move forward.
If you are going to deliver by scooter or car, then the site will prompt you to take a photo of your driver's license. Once that's accepted, you will receive a prompt to take a photo of your vehicle insurance. You'll also have to upload proof of vehicle insurance.
Then you wait for Uber to approve or reject your application. You should receive notice of your acceptance in approximately 3-7 days. Once accepted, you can begin delivering food with Uber immediately.
Sign up to become an Uber Eats driver here!
Read More: