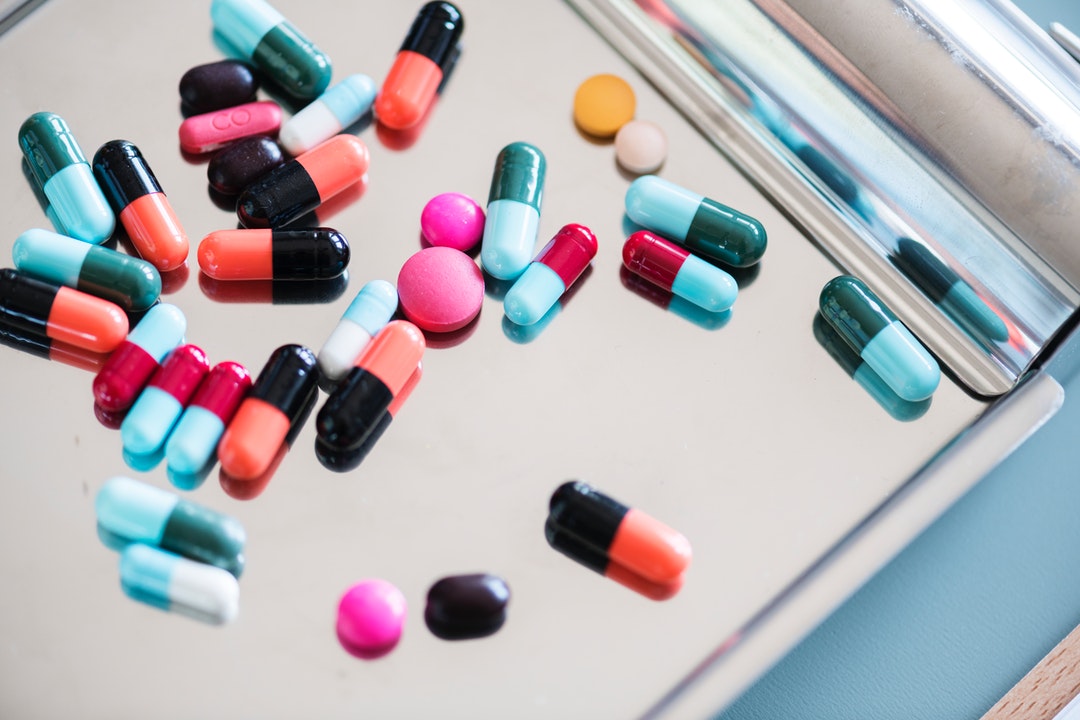 Studies have shown that almost 50 percent of Americans have been prescribed at least one medication. Their doctors have told them to take medications for everything from high cholesterol to thyroid issues.
But unfortunately, there are millions of Americans who simply can't afford medications at this time. So rather than taking the medications prescribed to them, they're forced to live with whatever health problems are plaguing them.
If you're one of the many Americans who can't afford prescriptions, you should know that you do have options. There are ways that you can get your hands on the medications you need without breaking the bank.
Here are some of the steps you can take when you can't afford medications. They'll prevent you from being sick, tired, and frustrated anymore.
Speak With Your Doctor About the Problem
The first thing you should do when you realize you can't afford medications is talk to your doctor about the problem. Your doctor may be able to help you come up with a way to get the prescription drugs you need.
If you only need to take a medication for a short period of time, your doctor may have samples that they can give you. Your doctor may also be able to prescribe a generic version of a drug that's a lot more cost-effective.
Your doctor may even know about a program you can enroll yourself in to get prescription medications at a deep discount. It can't hurt to speak with your doctor about the problem you're facing. They could very well have a simple solution to it.
Look Around For Better Prices on Prescriptions
Most people have a pharmacy that they prefer using. They go to it because it's close to their home or the pharmacy that they've been using for years now.
There's nothing wrong with being loyal to a pharmacy if you feel comfortable going there. But if you can't afford medications there, you should know that you have the right to shop around for better prices elsewhere.
Unlike many other products that you buy, there is really no set price for prescription drugs. You could pay two totally different amounts for medications depending on where you buy them.
If you find that you can't afford the medications at one pharmacy, call around to a few others. One of them could very well have the medication you need at a price point you can afford.
Begin Buying Your Medications Online
Buying prescription drugs on the internet is still a taboo topic in some circles. But you could be missing out on big savings if you've never thought about purchasing your prescriptions online.
There are millions of Americans saving millions of dollars every month simply by shopping at an online Canadian pharmacy as opposed to the pharmacy that's right up the street from their house.
Would you like to see why so many of them are doing it? Go take a look at the prices offered by an online pharmacy. It's going to be hard for your local pharmacy to beat them.
See If You Can Find Coupons For Your Medications
There are coupons for just about everything these days. If you're not using coupons when you buy groceries, TVs, and even cars, you could be giving up the chance to save a lot of money.
The same goes for medications. Anytime you go to buy prescription drugs, you should always look around online for coupons first. You could find coupons that could cut the cost of medications significantly.
You can even try asking your pharmacist if they know of any coupons for the medications that you need to buy. They might have one handy for you to use.
Ask Pharmacies If They Have Special Savings Programs
There are almost 70,000 pharmacies scattered across the country right now. There is probably a new one popping up in your city or town almost every week.
Because there are so many pharmacies, they've started to get really competitive. They sell more items than ever before and do whatever they can to entice customers to come to their stores.
One way some pharmacies are trying to drum up business is by offering special savings programs to customers who rely on them for their medications. These programs can help people save a significant amount of money when they purchase prescription drugs.
If you find that you can't afford medications at a pharmacy, ask them if they have any special savings programs for people like you. You could end up stumbling upon some pretty big savings without having to put in much effort on your part.
Consider Contacting a Prescription Drug Company Directly
Have you tried everything else listed here and still come up empty on your medications?
Don't give up just yet! Desperate times call for desperate measures, and one of the last things you can try is reaching out to the prescription drug company that manufactures your medication directly.
Many drug manufacturers will help people obtain the medications they need if they're truly unable to pay for them. You might not be able to get them for free or at a discounted rate forever. But you may, at the very least, get what you need for now.
This will give you some time to find another solution to your ongoing problem. It'll also allow you to stay healthier in the process.
Can't Afford Medications? Don't Let That Stop You From Taking Them
You shouldn't give up on the idea of taking prescription drugs simply because you can't afford medications. Instead, you should work hard to find a way to get the prescriptions you need without spending a fortune on them.
Some people find success when speaking with their doctors about their medications. Others become believers in buying their medications online.
Regardless of which approach you take, you should know that there is a way to get the medications you need. Use the tips listed here to make it a reality.
Would you like to learn how to cut the costs associated with other common medical expenses? Read our blog to find out how easy it is to do it.
Tamila McDonald has worked as a Financial Advisor for the military for past 13 years. She has taught Personal Financial classes on every subject from credit, to life insurance, as well as all other aspects of financial management. Mrs. McDonald is an AFCPE Accredited Financial Counselor and has helped her clients to meet their short-term and long-term financial goals.