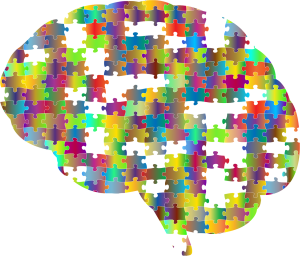 Approximately 5.7 million Americans have Alzheimer's disease. By 2025, the number of senior citizens with Alzheimer's could potentially reach 7.1 million. This is an almost 29 percent increase. With Senior Citizen Day just passing on the 21st of August, it's a great time to take a look at this disease.
While Alzheimer's is the most common form of dementia in older Americans, representing approximately 70 percent of cases. There are another 2.4 million people who have dementia caused by other conditions.
A lack of effective treatments for dementia and Alzheimer's has led mortality rates to rise. Deaths from Alzheimer's alone increased by 123 percent between 2000 and 2015.  Even as deaths from other potentially fatal conditions, like heart disease, have predominately fallen.
The emotional cost of dementia and Alzheimer's is known to be high. However, the financial burden can be similar staggering. Most people aren't aware of the impact until it happens to them, a family member or friend. According to Jane Byrne of Firstcare nursing home in Kildare, "All dementia and Alzheimer's patients should review their plans closely to determine what is covered and what out-of-pocket expenses, like co-pays and deductibles, fall into their hands.
Lifetime Care Costs
The total lifetime cost of caring for an individual with dementia is estimated at $341,840. While it is possible to live as long as 20 years with Alzheimer's, the average falls between four and eight years.
This means, if a person survives for six years, the annual price tag could be approximately $56,974, based on the estimated cost above. However, other estimates come in much higher, reaching around $424,000. However, with early diagnosis, that number reduces to $360,000.
Additionally, caring for someone with dementia may come with unforeseen costs. While it may lower out-of-pocket expenses, it still comes with a price. For example, if a family member provides care, the cost is usually in lost wages. Considering that 41 percent of caregivers have household incomes at or below $50,000 per year, this could be a substantial sacrifice.
In 2017, unpaid caregivers, such as family members, provided 18.4 billion hours of care. The value of that work comes in at $232 billion.
Typical Care-Related Expenses
Alzheimer's and dementia care costs involve more than doctor's visits and medications, though those can be substantial.
Additionally, home safety modifications may be necessary, particularly if the sufferer has a tendency to wander. Treatment and medical equipment also add to the cost. If in-home, adult day care, or full-time residential care services are part of the management plan, those are additional expenses.
Securing assistance from a home health aide usually runs about $22 per hour. Assisted living facilities come with a $3,750 per month price tag. Nursing homes vary in regards to cost. Semi-private rooms may run $85,775 annually. For a private room, expect to spend $97,455 per year.
However, the patient and their family may not need to cover all of the costs. Medical insurance can offset some of the expenses, but usually don't cover everything.
Medicare Insurance Coverage
Dementia and Alzheimer's patients with Medicare will have some coverage to assist with their care. Certain doctor's fees, treatments, and pieces of equipment are usually at least partially handled by Medicare. Medicare Part D subscribers typically have some assistance with prescription medication costs as well.
However, Medicare covers skilled nursing home care just under specific circumstances. Additionally, the coverage is only available for 100 days.
Medicare does cover hospice services for those who are deemed by a physician to be near the end of their lives.
If the patient also qualifies for Medicaid, then additional coverage may be available through that program. Each state administers their own Medicaid program, so eligibility varies depending on your location. However, low-income individuals may qualify, so it is worth exploring to help offset the costs.
Additionally, they may be eligible for a Medicare Special Needs Plan if they have a dementia diagnosis, Medicare, and Medicaid, but this is not guaranteed.
Other Medical Insurance
Private or employer-based medical insurance varies dramatically in regards to coverage. Prescription drug coverage might be part of the main package while others have this as a separate offering. Some may be very comprehensive in regards to coverage while others may be lacking, especially if round-the-clock care is necessary.
All dementia and Alzheimer's patients should review their plans closely to determine what is covered and what out-of-pocket expenses, like co-pays and deductibles, fall into their hands. If this is beyond their mental capacity, then a family member, ideally one with a medical power of attorney, should go over the details.
While reviewing coverage, it's important to identify which options require pre-approval. Some plans must approve visits to specialists in advance. Certain treatments or even medications may also necessitate pre-approval.
Without pre-approval, the insurance company can deny the claim. This means the patient will be potentially responsible for the cost, even if they insurer likely would have approved it. Which options require pre-approval varies from one company to the next, so it's crucial to review coverage documents or contact them directly to determine when you need to take this extra step.
Supplemental insurance plans, such as separate long-term care or disability benefits, may also assist with dementia and Alzheimer's care. This means it's important to review these programs as well, if the patient participates, to ensure they get the most out of their total available coverage.
Clinical Trials
Typically, medical insurance of any kind won't cover treatments they consider experimental. However, a dementia or Alzheimer's patient may qualify for a medical trial, allowing them to receive non-standard care, often for free.
Medical trials allow skilled professionals to study the effectiveness of potential treatment courses of treatment. However, they are not without risk. Most of the treatments and procedures haven't been widely tested. This means they cannot guarantee results or even that they won't cause more harm due to unexpected reactions.
Some medical trial participants do receive financial compensation for participating.  This isn't a requirement nor is it the standard. Instead, the payoff is usually the understanding that they are furthering developments in fighting debilitating conditions. They also get a chance that a breakthrough will occur, potentially extending or saving their lives.
Qualifying For a Medical Trial
Conditions for qualifying for a medical trial are generally strict. You may need to reside near the treatment location. You may also have to pay for your own travel. Additionally, speaking with the patient's primary care physician is usually wise.  Particularly if you need assistance in understanding the potential risks and benefits of going forward.
Ultimately, the monetary cost of dementia and Alzheimer's disease treatment is dramatic. Even with insurance, the out-of-pocket expenses can quickly get out of hand. This makes it crucial to review all of the patient's options and to thoroughly understand their coverage. Otherwise, you may overlook a valuable source of financial support.
Have you experienced the financial burdens associated with dementia and Alzheimer's? Tell us about your experience in the comments below.
Looking for more great articles? Here are a few to get you started.
If you enjoy reading our blog posts and would like to try your hand at blogging, we have good news for you; you can do exactly that on Saving Advice. Just click here to get started.