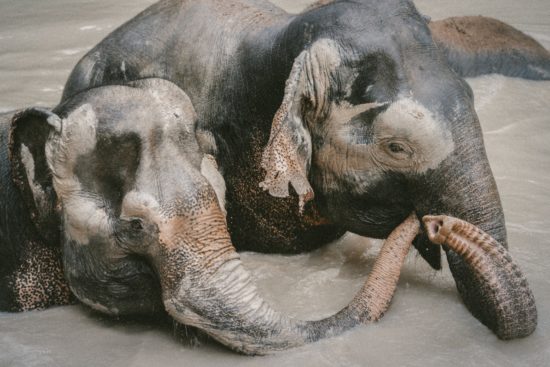 Did you know that an elephant is killed every 25 minutes for its tusks? World Elephant Day lends a chance to look at this incredibly intelligent (and incredibly endangered) animal.
Just 100 years ago there were an estimated 5 million elephants in Africa. Now there are fewer than 700,000. Asian elephant numbers have dwindled significantly as well, starting with a population of about 1 million a century ago and current estimates sitting at a mere 40,000. There are only an estimated 27,312 elephants in India.
Although these numbers may seem hopeless, there have been some changes made to policies that may have saved elephants from extinction. The Obama Administration proposed a near-total ban on sales of products containing elephant ivory. Even though there are a few exceptions to this rule, it has definitely slowed down the trade of elephant ivory.
How Much is Elephant Ivory Worth?
There is no question as to why so many individuals have taken to poaching elephants though. Because ivory has been used in bracelets, combs, and other items used as status symbols in China, ivory from elephant tusks can be worth a fortune. In fact, the tusks from a single elephant could be worth as much as $100,000 or more, averaging at $2,100 per pound.
However, the steps taken by the Obama Administration brought that average price down to $1,460 per pound (or $730 per kilogram). With the industry seriously failing, many businesses in China and around the world have ceased its ivory trade. In fact, China announced it was shutting down all of its ivory commerce by the end of 2017 and put its ivory ban into effect January 1, 2018.
There are still some individuals willing to trade ivory and ivory products through the black market, but you'll be paying a pretty penny. For instance, a 38-layered magic ball, made from ivory, has a price tag of $248,810. Despite efforts of world leaders, as long as this type of black market exists, the elephant population will remain in danger.
How Can You Help on World Elephant Day?
Most of us live nowhere close to these amazing animals, however, we all have an opportunity to help save them. You can make a tax-deductible donation to one of many wildlife-focused organizations, such as the World Wildlife Fund.
If you want to donate somewhere elephant specific, you may also consider donating to Save the Elephants.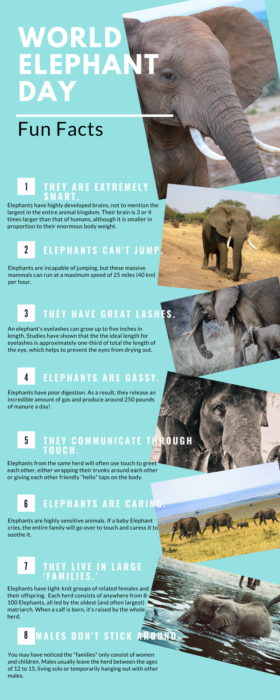 Read More