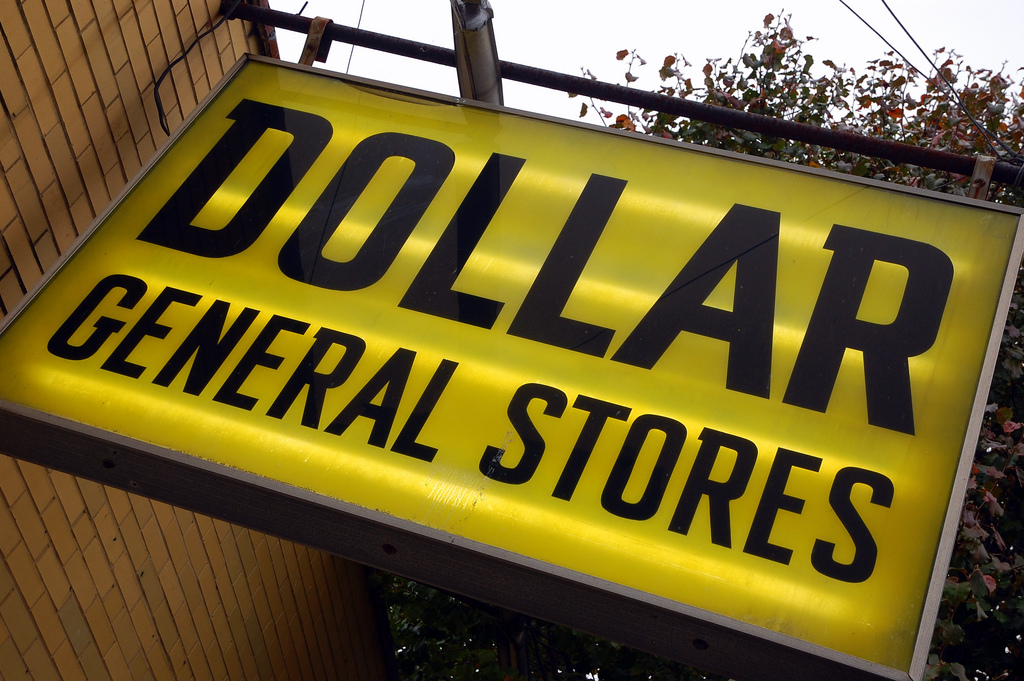 The dollar store offers the bargain shopper a veritable bonanza of purchase opportunities. The problem is most dollar store shoppers have the "squirrel!" approach to shopping in these stores. There's almost too much to consider, so shoppers end up buying everything regardless of quality.
Dollar Store Items Aren't Always the Best Deals
On the surface, Dollar Store, Dollar Tree, Family Dollar, and other types of dollar stores offer great deals because of the dollar pricing structure. But, there are a few things that shoppers should keep in mind as they make their purchasing decisions. In particular, note the varying degrees of product quality within each store.
In order to truly get the best deal for your money, you need a working knowledge of what you should and shouldn't buy at a dollar store. Here are 15 items to never buy at the dollar store.
1. Birth Control
I think this one is pretty obvious. It might be better to be very smart and be wary of purchasing birth control from a dollar store, simply because products, in general, are often outdated. You might not be buying the most effective birth control if you are shopping from a dollar store.
2. Aluminum Foil
Cheap aluminum foil is almost always too thin and often rips easily. Buy a store brand box of aluminum foil when it's on sale, and save yourself the frustration and money wasted on foil that doesn't actually cover anything.
3. Batteries
I've purchased batteries from the dollar store and have found that the batteries have a much shorter battery life than a Duracell or rechargeable battery. Most of the batteries for sale at dollar stores aren't brand name batteries that you can find in the convenience store or supermarket. You can usually find a package of 4 AA or AAA batteries for $1, but the batteries won't last as long as the brand name batteries. Their life expectancy is around 1/16th of the life expectancy of a brand like Duracell. This is caused by the chemical makeup used in the dollar store variety batteries. You don't want to keep replacing your batteries every few weeks, do you? If you are in need of a lot of low quality batteries, you may be able to get free batteries from your local drug store.
4. Pasta Sauce
Food at the dollar store is often old. And, dollar store brands of pasta sauce always have too much sugar. I do think there are food items of decent quality. However, when it comes to items like pasta sauce, the couple of pennies you might save are not worth consuming something full of sugar and preservatives.
5. Boxed Mixes
It might seem like a great deal to buy a box of brownie or cake mix for $1, but you're actually losing money. Most of those boxes are only 9 oz, which is half the size of the normal cake mixes in the supermarket. For a normal cake pan, you'd need to buy at least two $1 boxes. Cake mix in the supermarket is around $2.99. But cake mixes are constantly on sale for $1. Even with a $1 off coupon, you'd only be paying $2. It's worth it to buy boxed mixes at the supermarket and get the full sized box instead of the smaller 8 or 9 oz version.
6. Laundry Detergent and Some Cleaning Products
Cleaning supplies are expensive, so you might think that buying them from a dollar store is saving you some money. However, laundry detergent and cleaning supplies from the dollar store aren't made from quality chemicals. The supplies tend to be watered down and the chemicals used are often an off-brand, and they occasionally leave an unpleasant odor or stain after you use them. If you want to save money on these products, consider making your own laundry detergent and making chemical free cleaning supplies.
7. Vitamins and Allergy Medication
If you're worried about the cost of vitamins and allergy medications at the pharmacy, don't make the mistake of buying a cheap knock-off alternative. The generic brands at the pharmacy are usually suitable if you're looking to save money. The versions at the dollar store aren't generic brands, but rather imitations that are close to the original vitamin or medication. "Close" means that the medication or vitamin could have some unusual substance added, which could negatively affect you. When it comes to your health, better to be safe than sorry!
8. Toilet Paper
Some things are worth investing in for better quality. Also, usually the 2-ply option is in really small rolls that run out faster than getting a better quality option. There are usually higher quality options for around the same price, especially if you keep an eye on coupons at other stores.
9. Surge Protectors
Invest in high quality surge-protectors because a poorly made surge protector is a fire risk. In fact, when it comes to electrical products in general, the dollar store isn't your best resource.
10. Electrical Cords
Extension cords are items in almost every home. Buying them from a dollar store isn't a good idea, though. They're made with cheap, flimsy plastic that is not only a fire hazard, but won't protect your electronics. When it comes to your electronics, it's better to buy these items from a department store or hardware store. At most, they'll cost you $10, but they'll last you for a long time and will protect your products.
11. Kitchen Utensils
We use kitchen utensils daily without giving a thought to how important the quality is to our safety. If you discover a large kitchen knife for a very low price, avoid the temptation to buy it. Always look for and buy knives with very secure handles. If the handle comes off, or the knife breaks, you may seriously injure your hand.
12. Shampoo
Dollar store shampoos might not be as effective as you would like (or need). Of course, if you find a reputable brand, stock up. But if it's a brand that you're unfamiliar with, you may want to consider avoiding it — just in case. You'll be taking a chance on a product that could potentially be outdated and have harmful chemicals. Further, like housecleaning products, they can be watered down as well.
13. Kids Toys
It seems like every other week there is a toy recall. If you would like to purchase toys for a children's party, look for puzzles or balls. Stay away from toys with multiple parts.
14. Sandwich Bags
If you constantly take sandwiches or snacks to work or school, you know how quickly you can go through a box of sandwich baggies. Dollar store sandwich bags usually come in boxes of 13 or 25. At a regular grocery or convenience store, sandwich bags usually come in a pack of 150 for around $3 or $4. If you have a coupon, you can buy them for as low as $1.50.
15. Tools
Most of us have a standard set of tools in our home. Since tools are an item we always need, invest in a set of good ones that will last a long time.
Dollar stores are wonderful places to look for deals. The next time you visit, keep in mind that not all deals are created equal. If you shop with awareness and use your good judgment to determine value, dollar stores are a great option for the frugal minded shopper.
What was your best and worst purchase from a dollar store? Share with us in the comments below!
Read More:
How to Find and Use Coupons on Amazon
Dollar Store Deals
Best Dollar Store Finds
Photo Credit: Steven Snodgrass