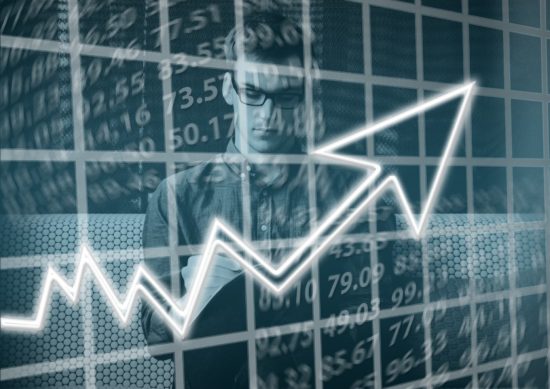 Earnings season is the period where a substantial number of publicly traded companies release quarterly earnings reports. Most commonly, each earnings season starts one to two weeks after the previous quarter closes.
Since the earnings reports showcase company profits, it's an important time for investors. Everyone learns whether a company met, beat, or fell below expectations, and that can impact a stock's value.
Information on the company's outlook is also available during this period, creating another point that effects an investment's value. Ultimately, it's a lot of information, and deciding how to handle your portfolio before and after earnings season generally feels complicated. However, it doesn't have to be that way.
What to Look at Before Earnings Season
Information about a company's performance are available year-round, but additional details typically begin to arrive right before earnings season.
Many Wall Street and other financial analysts release earnings predictions, representing their best guess at what the earnings report will say. While these are educated estimates, accuracy is never a guarantee. Only the company knows everything about their performance, so analysts have to glean information from numerous sources and try to anticipate the impact of certain events.
However, it's important to note if analysts believe the earnings report will fall below expectations. If the earnings report is subpar, that company's stock prices often go down. Now, that doesn't mean you have to sell at this time. Instead, it makes you aware that your portfolio may suffer some losses, ensuring you aren't surprised if that happens.
Similarly, if the predictions are positive, that doesn't mean you need to buy more of a particular stock at that moment. In fact, doing so can be a bad financial decision.
Should You Buy or Sell Immediately Before Earnings Season?
Finding out that analysts expect an earnings report will beat expectations makes buying more stock tempting. After all, a positive earnings statement can drive prices up.
However, you won't be the only one thinking this way. If analysts share good news, prices may artificially inflate. That means, if you buy now, you might overpay. When operations go back to normal, and the fervor dies down, the stock price will correct. This leads to, at a minimum, short-term losses.
If analysts share bad news, the opposite typically occurs. People begin selling their shares, fearing that they'll lose money if they don't get out fast. Since the price is dropping, jumping in may seem like a good idea. But, if the price tumbles further after the earnings report releases, you could still lose. And, if the news is bad enough, your losses could be substantial.
The same rules apply to selling off your investments. If you allow the analysts to coerce your decision, you might miss out or future earnings. Yes, negative predictions will harm your portfolio's value. However, if the company is otherwise a sound investment, riding it out is a smarter choice.
Even if the analysts are positive, that doesn't mean you should sell either. Generally, you are better off waiting for the actual earnings report to release.
Should You Buy or Sell After the Earnings Reports Release?
Ultimately, you won't know about a company's actual performance until they release their earnings statements. Partially, this is because organizations commonly understate their earnings before they send out their reports.
Why would they do that? Mainly, it's so investors feel positively when things turn out better than the predictions. It makes missing the mark feel less dramatic, and beating expectations seem more spectacular.
Not every company uses that approach, but it is common enough to make it worth noting. Plus, since it sways people's emotions about an investment, it can impact stock values.
The majority of earnings-related price changes occur on the trading day after an earnings report goes public. If a company falls short, people move to sell, driving prices down. If they outperform expectations, prices rise as investors optimistically purchase shares.
Whether you should buy or sell at this point depends on a few factors. For example, were you preparing to exit the market? Did you need the funds for a large purchase or retirement? Does the earnings report indicate a company may fail entirely? Is a price drop an overreaction? Does a low value create an opportunity? What does the outlook say? How is the company's industry performing as a whole?
Points To Consider Before Making a Move
In many cases, buying or selling after earnings season is a bit risky, though all investments fall into that category. When emotions run high, people make unwise investment decisions. Should people overreact, stock prices rise or fall excessively.
If you're looking to buy in a strong company, a quick stock price decline after a below expectations report can be an opportunity. Similarly, selling on an unsustainable high can yield profits.
Ultimately, you need to consider your unique situation and personal goals. Then, do some research before earnings season to see if a company is generally healthy, even if predictions are somewhat negative.
For long-term investing, a buy-and-hold strategy is usually best, especially if you invest in strong companies. However, if you have money in startups that may be failing, then you have to decide whether you can handle the risk.
Nothing is Guaranteed
No investment is every a guaranteed path to profits. Anything can happen on any given day. However, emotional decisions that don't equate to the facts can lead to poor choices. If you aren't sure how to handle your investments before or after earnings season, consider consulting with a financial planner. Often, they can help remove the emotions from your decision-making. This increases the odds that you'll make intelligent decisions during these volatile periods.
Do you have an earnings season strategy? Tell us about it in the comments below.
Looking for more great investment articles? Here are a few to get you started:
If you enjoy reading our blog posts and would like to try your hand at blogging, we have good news for you; you can do exactly that on Saving Advice. Just click here to get started.