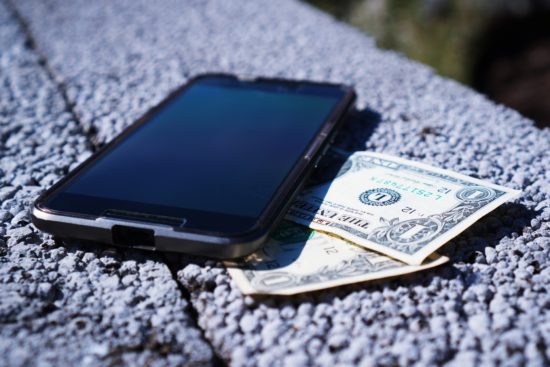 Square
made headlines for a little plastic smartphone attachment that lets businesses process payments through their smartphones. Now, the company is offering a mobile payment app, bringing its processing power to the masses. If you're curious about Square's Cash App, keep reading.
At its simplest, Square's Cash App is a mobile payment app. It provides users with methods for sending and receiving money from friends and family, similar to Venmo.
How Does Square's Cash App Work?
The app is incredibly simple: You can enter a dollar amount and then either send or request funds. Money in your account is transferable too. You can send it to another person or your own bank account. In fact, there's an option that directs money to your bank account automatically when you have funds available.
If you make a mistake with a payment, Square's Cash App has your back: You can cancel payments and correct the issue.
Additionally, users don't have to give out their email addresses or phone numbers to each other to send or receive funds. Each user gets a unique URL that the company calls a $Cashtag, which you can provide instead of giving away any personal contact details.
Plus, Bluetooth connectivity also means you can send payments to a person even if you don't have their personal contact information saved in your phone.
Bitcoin on Square
Furthermore, at the end of 2017, the company added the ability to buy and sell Bitcoin through the app, which is a differentiator.
However, Square's Cash App can't do everything that other payment companies provide. For example, you can't use the app to pay for things in stores unless the merchant version of square is in operation there.
Fees and Limits
Like most payment processing apps, there are transaction limits. The default settings allow you to send up to $250 in a seven-day period. You can only receive up to $1,000 in each 30-day period as well.
However, if you provide verification details, like a Social Security number, the limit increases.
Generally, Square's Cash App transaction fees are comparable to competitors. Sending money to friends and family is free if you use a bank account or debit card. Credit card payments have a 3% fee, which in some cases works out to be a little bit more than what PayPal charges for most transactions.
Additionally, if you want a same-day deposit into your bank account, that will cost you an additional 1% of the total being sent.
Should You Try Square's Cash App?
Ultimately, Square's Cash App is a user-friendly mobile payment app. It also touts high-end security.
But, if you need a super simple mobile payment app for friends and family transactions, it's not a bad choice. The bare-bones interface is incredibly easy to use.
Additionally, if you want to invest in Bitcoin, but don't have an app for buying and selling, Square's Cash App is an option. However, it only deals in Bitcoin. So, if you're interested in other cryptocurrencies, this won't meet your needs.
Have you tried Square's Cash App or do you prefer a different mobile payment app? Please tell us about it in the comments section beneath this post.
Read More About Payments