You might keep more photos on your mobile device than in a hardbound album or picture frame, but sometimes only prints will do — and the decision on where to have the prints made comes to convenience and price. Shopping for the best of both worlds leads to a consideration of what's on offer at the Costco photo center versus the ones at Walmart and Target.
All three of them do so much more than just develop pictures –they also offer photo books, posters, gifts, and even canvas prints.
To evaluate how the three photo centers compare in both price and convenience, we asked the Costco photo center and its Walmart and Target counterparts for three 5″ x 7″ prints of three different Easter pictures and looked into delivery and pickup options for all three.

Join First
All three of these options require memberships or special signups — and before you can accurately compare prices per photo print, remember that Costco charges annual dues of $60 to $120 a year, while Walmart and Target do not have yearly fees.
After that, a single 5″ x 7″ print costs 59 cents at Costco, 50 cents at Target and 69 to 76 cents at Walmart — you get these lowest-price choices when you pick up at the store.
Location may be the most crucial factor if you want the lowest-priced option. Whichever of the three chain retailers has a location closest to your home or office would likely make the most sense, since pickup is cheaper than delivery for all three.
However, if you don't mind paying extra for shipping, that's even more convenient than heading to the store but the fees for delivery vary considerably from one to the next — perhaps due to the fact each retail chain has a different point of origin for sending things out.
Get a $10 Costco Shop Card
The Costco Photo Center
Costco prints actually start at 17 cents per 4″ x 6″ print. Go up in size and so does the price. For 5″ x 7″ prints, it's 59 apiece, and the subtotal for nine of them was $5.31.
The site lists two delivery options: ground and second day. Aside from sales tax (bringing the total to $5.76), no additional charges were indicated for pickup at the warehouse and the website said the prints would be ready the next day, after 1:00 pm.
Delivering by mail opened other options, with Costco enabling delivery to any number of parties and the ability to save an address book.
Ground delivery cost nothing additional, although two choices for expedited delivery cost extra: Second day delivery for $9.99, and overnight for $14.99.
Now What About Target?
Meanwhile, Target charges 50 cents per 5″ x 7″ print, and says the subtotal for nine prints is $4.50.
The retailer also offers a variety of shipping options, from $19.99 next-business-day rush to a more modest $1.50 for economy shipping that takes seven to 10 business days (not including up to two business days of photo production time).
The print-to-store option allows for an even wider variety of choices — letting you search for stores within up to a 500-mile radius. Not wanting to turn this into an overnight adventure, we picked the store closest to us. The total cost for this option jumped to $16.11.
…and Walmart?
Walmart also begins enticingly on its main photo page, saying that one-hour prints used to be 19 cents each but are now 15 cents each. This, too, is a bit of a bait-and-switch as you only get prints for 15 cents each if you order 100 or more (and only for 4″ x 6″ prints).
Sticking to the original parameters of nine 5″ x 7″ prints, Walmart asked for 76 cents per print (subtotal is $6.84) for same-day service, and 69 cents per print (subtotal is $6.21) for either site to store pickup or home delivery.
Selecting store pickup involved going to a store outside our city, but with only a small tax charged (total is $7.47) the site asked us for name and contact information of the pickup person.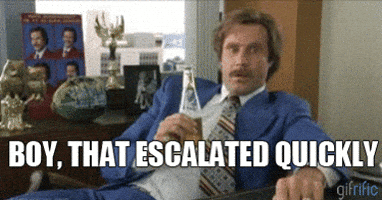 Home shipment from Walmart for these pictures gives a base cost of $1.75 for delivery in five business days.
The retailer did offer faster shipping options (without specifying which carriers), charging a surprising $71.73 for two-day delivery, and next day delivery costing an even more startling $107.73.
Which One Should I Use?
The advantages of Costco membership did manifest during this process; the ability to ship different prints to different people in an address book was very enticing, and the protection of billing information was a nice addition.
You might have a Walmart within a mile of your home, so it might be easier for you to have your pictures done there. (If you spring for their $108 next day delivery, please tell us in the comments if they fly them to you by helicopter.)
Indeed, if you prefer any of these options to the others, how about letting us know? How did your pictures look once you held them in your hand? Tell us in the comments!
Give the gift of savings! Learn more
Read More About Costco
If you liked this article, you just might love these other stories from our deep archive of Costco-related content: