Millennials are probably too young to remember sending friends money in the mail.  A relative may still occasionally send checks for a birthday or special occasion. Today though, if two friends are at a bar and one spots the other $20, no one wants to wait for a check in the mail.

What happens when 10 BFFs go out to dinner and the waiter forgets to split the check? It would be easier for one person just to stick it on a card and let everyone reimburse their share. But how long will that take?
What if the kid in college sends a text that they need cash for… "textbooks." Doing a wire transfer is a bulky, expensive process. Waiting for a check may not be a good option.
Everyone has been through the annoying, "I'm making a Starbucks run," at work, and all the co-workers want in. Juggling all that cash, the orders, and then making change? Not.
Turns out, there's an app for all of that.
Sending Money is Easier with these apps.
Settling up just got easier. That's because some really smart people came up with some very cool apps to handle money reimbursing and payment between friends, coworkers, and family — or total strangers if that's how you roll. Here are the top six best apps on the market for sending and receiving the (digital) green stuff.
1. Taking things alphabetically, let's start with Chase Quickpay (with Zelle). The "Chase" in Chase Quickpay is, of course, the mega-banking, mortgage and financial services company that rules the world. It goes without saying  that this app is pretty good at moving money. Chase Quickpay lets U.S. bank account holders send and receive money online. Supermoney reviewed the app and listed some of the pros and cons of Chase Quickpay, including:
PROS 

$0 fees

Secure

Large network of participating banks

Must be a Chase customer

Can transfer cash with just someone's

 

email or phone number

account
CONS 
Limits how much you can transfer
Takes up to five days
Easy and fast
No international transfers
Senders/receivers must have a bank
If both parties use the Zelle app, and both have Chase — voila! — this is one quick, free money transfer. Some of the participating banks include: Bank of America, Fifth Third Bank, USAA, Capital one, First Bank, USBank, Citi, PNC and Wells Fargo. 
This is a surprisingly simple app that's free to download and, unlike Chase the bank, won't fee-you-to-death for every transaction. You can enroll through the Chase app or go online to sign up.
2. As if Facebook doesn't already rule the planet, there is now 
Facebook Messenger
, which does all kinds of things, including transfer money between users. Using the service requires connecting a U.S. bank card with a debit feature to a Facebook account. Just open up a Messenger chat and hit the $ icon at the bottom. There's a simple walk-through to initiate the transfer and it will send and request money. Like the Chase app, it can take up to five days to process. The bad news is there's no canceling once the money has been sent; conversely, users cannot decline funds sent from someone else. But really, who'd want to do that?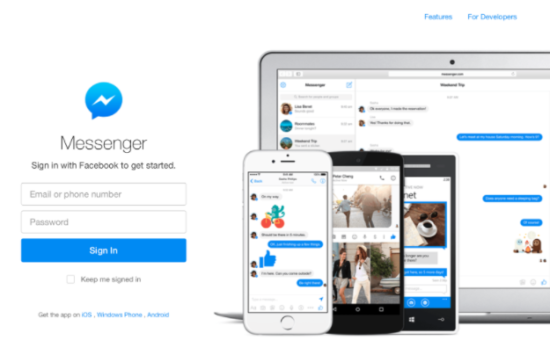 3.
PC Magazine
says, "The straightforward interface of the new
Google Wallet
is definitely an improvement." That's because the old Google Wallet had a lot of bulked up business features that they discarded for the new lean, mean money transfer app. On the plus side, the free app can send money via texting – whoa. But on the negative, it has a lot of debit and credit card fees (2.9% on any transaction). Users just  need a Google account to get started. It's easy to add multiple credit or debit card data on an account. Out of all the apps, Google Wallet has a hefty transfer limit of $9,999 per transaction, which is more than Square Cash and Venmo. Perhaps the real point of differentiation for Google Wallet is its speed — for most people the immediacy of a Google Wallet transfer is worth the fees they charge.
4.
PayPal
really is kind of a buddy. According to
Nerdwallet
, the P2P service has more than 200 million active users. They are all busy transferring money to and from from bank accounts or a PayPal stash. PayPal offers a free transfer service between a bank accounts or with a Paypal balance. Using a credit of debit cards has a 2.9% fee of the transfer amount plus 30 cents. Transfers of up to $10,000 are allowed. (Take that, Google Wallet!) The
PayPal
app works on any mobile device and it takes about 24 hours typically to transfer.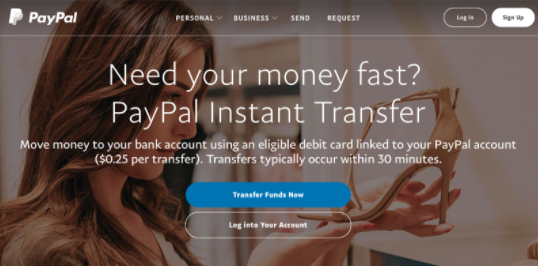 5.
Square
Cash
probably has the easiest user interface for mobile of any of the P2P vendors. The app links with credit or debit cards to send cash via iOS or Android. Debit card transfers are
free
but there is a 3% fee for credit card transactions. It includes a wallet feature that lets users hold money similar to PayPal. It takes a day to move this money to a bank account, however, which is fairly standard for most of the P2P apps on the market. An instant money transfer can occur, for an additional 1% fee.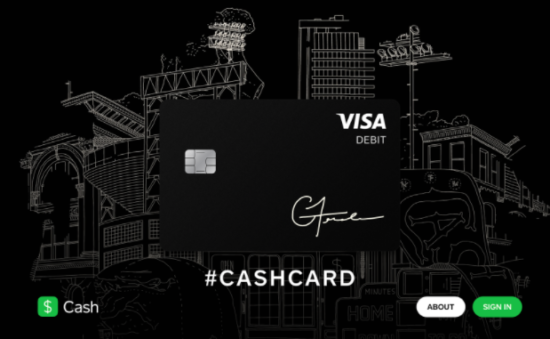 6. Most reviewers say
Venmo
is the best P2P app on the market today.
Nerdwallet
describes it as offering, "free, easy, socially engaging money transfers."
Digital Trends
pegs it as their favorite P2P app. It currently has a 4.7 star rating in the Google Play store and 4.5 on iTunes. The app is
free to use
but does charge a 3% fee for credit card transfers. This is an exceptionally easy app to use and it boasts "bank level" encryption to protect transactions. In a unique twist, Venmo has a transactions feed that posts who is sending what to whom — but it doesn't list the dollar amounts. The social element to Venmo makes it more than just a utilitarian person to person money transfer application.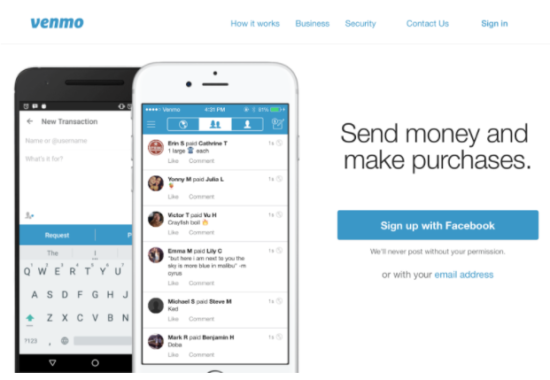 P2P Apps Make Paying Up Easier

The old days of waiting for reimbursement from a friend are over. These are some of the best-rated P2P apps for mobile that make transferring money between friends and family easy and often, free. It's just another example of how technology can help people communicate and collaborate in their daily lives.