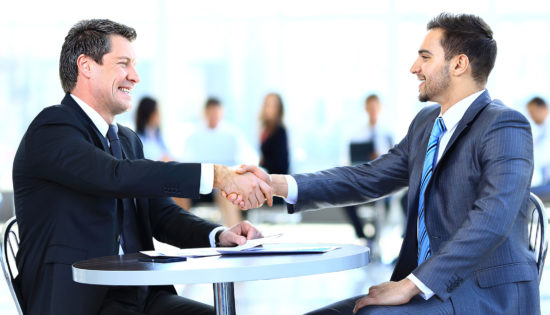 Every business, no matter how big or small, needs legal representation. For entrepreneurs, it all boils down to one question they usually struggle with: How do I find the right lawyer that can be an asset to my business and not just another expense? A lot of businesses are hiring lawyers for the first time and if you are one of them, it is one of the most important decisions you will make for your business.
Legal matters can be a huge expenditure so you have to make smart choices. When you, the client, know what you're looking for and is very much informed, there is a greater likelihood that there will be positive results on both the lawyer and client. Plus, it can also lead to a mutually beneficial long-term business relationship.
Regardless of how you source out lawyers for your business, here are a few tips to keep in mind:
Recognize an honest lawyer. A lot of practitioners offer a free of charge initial consultation. You should take advantage of this and observe at the meeting if the attorney is straightforward and honest. Before you enter any official ties, it's best that you feel secure knowing that your lawyer is an honest one. Nothing is worse than being caught in a legal issue and not have an honest person to defend your side. It would also be as equally disturbing to find out that the attorney representing you is creating more harm in your case because they have a questionable reputation.

It's within your price range. Finding the right lawyer also means finding someone that you can afford. With that, it's important that you should inquire about the costs during the initial meeting. It will be extremely alarming if you find out that the attorney is charging you in a manner wherein it will only encourage him or her to rack up the fees and drag the case longer than it should. Secure a contract that will spell out the maximum costs that you might incur to avoid any unwanted surprises.

Seek those with a good reputation and good background. It is extremely important to have a

business lawyer

that you can trust and at the same time, someone that has an extensive experience in the area where you require the services.

Search for different sources. The most common type is through personal referrals – but it's not always a guarantee that they are the right fit for your legal needs. There are several other resources for finding someone qualified to represent you. Nowadays, a lot of entrepreneurs go online that can help you connect with lawyers like

Steven Sugarman

, but as like with everything else, you will need to evaluate and find out if the firm can help you with your legal needs.
Remember, it is important to get a good sense whether an attorney is a right fit for you or not. Having an excellent business lawyer can help protect your business while selecting the wrong one can cause more sabotage – do your research and you will definitely see results later on.
Photo: Ms. JD